Ohio residents have many choices when it comes to borrowing money for home renovations, emergency repairs, and other expenses. You can approach your credit union or bank for favorable terms or apply for a personal loan through another lender. Among these options, title loans for borrowers who live in Ohio stand out because of their lax requirements and fast processing times. These secured loans are great for people who want to borrow more than what you commonly expect with a personal loan lender or payday loan company. Funding amounts vary in Ohio based on your vehicle value and monthly income but we often see loan amounts between $1,200 and $4,500 with larger loans for more valuable vehicles. At Premier Title Loans, we'll do what we can to get you the cash you need when you need it.
How Do Car Title Loans In Ohio Work?
When you apply for title loans in Dayton, Ohio, you use the equity that you have from your car as collateral for the money you borrow. Car title loans are similar throughout Ohio and subject to similar regulations.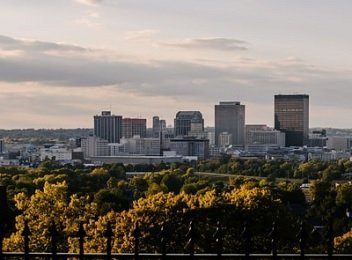 It's easy to process title loans because you use your pink slip to ensure the amount of the loan. We don't restrict the use of your car, and when you pay off the balance, you have no further obligation. Your loan amount depends on the equity in your car, so it's often easier to get title loans on a vehicle you own outright or owe just a few payments on.
After you fill out a short online application, we'll process the request and, if approved, you'll receive your loan quickly. As long as you make your scheduled payments, you continue using your vehicle per normal.
Even if you have bad credit or no credit, you may qualify for a car title loan in Ohio. However, any existing liens on your vehicle or bankruptcies on your credit report may impact your eligibility.
What's Required for Car Title Loans in Ohio?
Our customer service representatives are ready to process your title loan application around the clock. If you need help or have questions about the process, contact us right away for comprehensive answers and assistance. You can meet with us in person at our downtown Dayton office, but most applicants end up applying through our online application.
Having the following documentation available helps us process online title loans quickly:
Government ID
Clear title on your vehicle
At least three references
Proof of insurance
Social Security Card
Pictures of your vehicle, including the current odometer reading and VIN.
If you own your car or owe just a few payments on a newer vehicle, you have a good chance of getting a title loan in Ohio.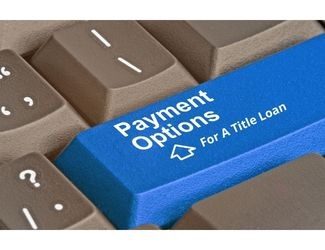 Here are a few other considerations impacting eligibility for title loans:
How many payments do you still owe
Proof of income (self-employment, part-time, full-time, retirement and other forms of income apply)
Vehicle title in your name
Do you still have questions regarding your qualifications? Contact us right away for answers.
Apply For An Ohio Title Loan Online or In-Person
Borrowers who choose a title loan from Premier Title Loans, can fill out the online application or stop by our Dayton Ohio office. If neither of those options works for you, just give us a call and we'll process your title loan over the phone.
No matter what method you select, it only takes a few moments to apply for title loans at Premier Title Loans.
Provide your contact information and some basic information about the car, including the make, model and year.
Wait for your complimentary loan quote.
Speak with one of our loan processors to discuss interest rates, online title loan payments and monthly payments.
Receiver your cash!
If you don't qualify the first time you apply, don't stress. We may be able to provide some tips on how to qualify in the future.
Can I Refinance My Current Ohio Title Loan?
A title loan refinance can help you qualify for lower rates and pay off your title loan faster. Refinance loans work similarly to mortgage or original vehicle loans. Shop around for the best terms, rates, and payoff options. Make sure you don't get hit with a prepayment penalty. Many clients find the best deal at Premier Title Loans.
Contact us to learn more about title loans in Dayton, Ohio. We also have motorcycle and boat refinance loans available.
Title Loan Lending Locations In Ohio: