GET SAME DAY CASH WITH A CAR TITLE LOAN IN CINCINNATI
We offer online title loans, and in some cases, there's no store visit required!
CINCINNATI TITLE LOANS WITH SAME DAY APPROVAL
Premier Title Loans now offers 24 hour title loans in Cincinnati and all you need is a paid off vehicle and proof of current employment. These equity loans don't require a good credit history and you can borrow up to 75% of your vehicle's value in OH.
Qualify For Car Title Loans In Cincinnati, OH – What Is Required
Car title loans allow you to borrow a large amount of cash, with the most critical requirement being a vehicle with equity. You can apply online and qualify quickly in Cincinnati, with the money being deposited into your bank account in less than 24 hours.
People take out title loans because they're looking for more money than what's typical with a personal loan company. These secured loans can go up to $15,000 here in Ohio, with an average funding amount of $3,000 for cars and trucks.
You'll need a clear vehicle title to qualify for a car title loan. That means the car is paid off with no cosigners or other lienholders on the title. You must show proof of monthly income through bank statements or employer documents. Some companies will also ask for references from friends and family. The total funding amount depends on the underwriting requirements and your specific loan request.
Bad Credit Title Loans In Cincinnati
If you have bad credit, title loans are still an option. You'll need to provide the same documentation as someone with good credit, including your vehicle title and proof of income and residency in Ohio. You can expect that a lender will quickly check your credit when you apply online, but it's mostly to see if there are current issues with bankruptcies or loans in default. Regarding underwriting, a borrower's credit score is a distant second to the equity in a car or motorcycle.
Apply With A Lender Online Or With A Local Title Loan Company
If you're looking for title loans in Cincinnati, you have two options: conveniently apply online with a nationwide loan provider or directly with a local lender in Hamilton County, OH. If you're comfortable doing business with an out-of-state title lender, applying and qualifying from home is easy with Premier Title Loans. We'll take your vehicle info and personal details online and find the best direct lender near you to fund your loan!
Many people prefer working with a local title loan company. These lenders provide competitive rates and may be willing to customize lending terms more than what some online firms are willing to do. Besides that, you can get the cash in person just a few hours after applying with a company in your neighborhood.
So, if you need cash quickly and want to get title loans in Cincinnati, consider your options carefully and find the right lender. Whether you apply online or directly with a local finance lender, your application will be processed quickly to get a hassle-free quote to help you better understand the different financing options.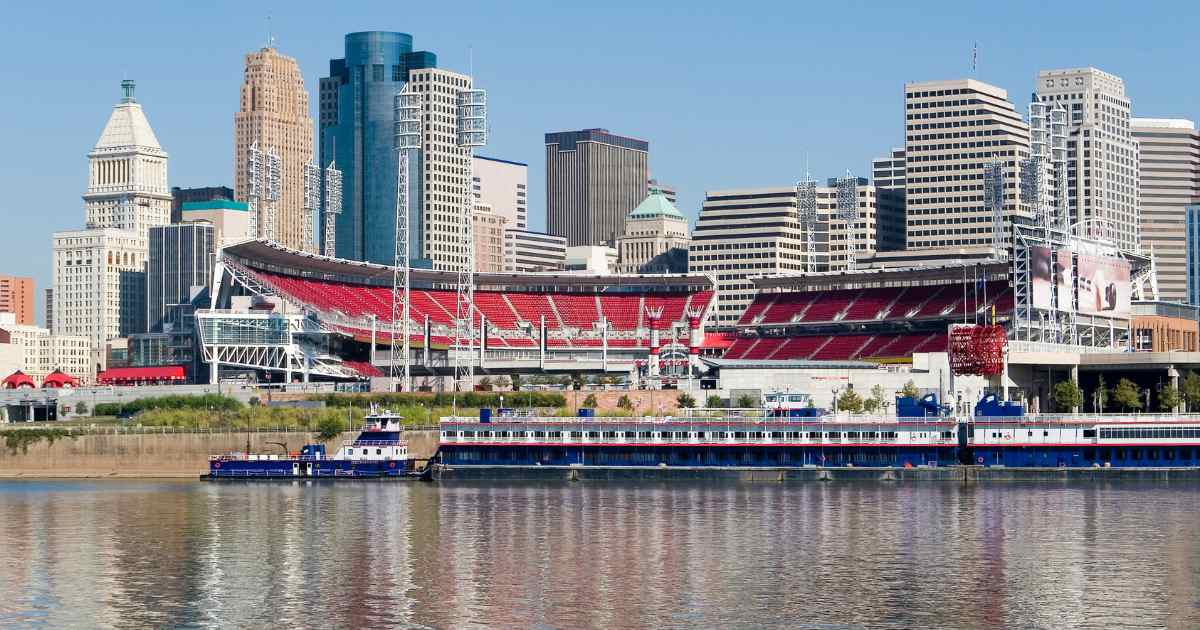 Benefits Of Taking Out Title Loans In Cincinnati, Ohio
The main benefit of title loans is that they're available to people with bad credit or no legitimate credit history, and you can get your cash in 24 hours or less from a local company. Because these secured loans use your vehicle equity as collateral, lenders are more willing to lend to people with bad credit than personal loans. A secured lender will primarily focus on the equity in your vehicle. Once they see enough collateral to protect the money they lend, there will be less concern about a lack of credit history.
An additional benefit of title loans is that you can borrow much more than an unsecured lender offers. There's security backing up your loan in the form of a vehicle, and that means lenders are often more comfortable offering loan amounts of $10,000 or more.
Get Me Started With A Vehicle Title Loan Application In Cincinnati
Are you ready to see how much you can get with Premier Title Loans? Then, please fill out our quick and easy title loan application now. All you need is your vehicle title and a few minutes to answer questions about your car, motorcycle, or RV. Feel free to get all the underwriting submitted and processed online, or you can meet directly with a local lender anywhere in Hamilton County!
You can apply online with Premier Title Loans or a local Hamilton County, OH lender. Once approved, you can access your cash, possibly that same day!
Cities Near Cincinnati, OH: