Recent Articles and Blog Posts From Premier Title Loans
Our goal at Premier Title Loans is to use this page as a way to further educate and inform consumers that are looking for all types of lending options.  We all know there are hundreds and perhaps thousands of sites online that can provide you with secured lending and cash advance options.  But do these sites really inform the consumer about what they're getting into?  Are these sites telling the applicant everything they need to know about what it takes to get approved?  There's so much information out there and it's easy to skip over or simply not pay attention to the important items.  For that reason, we hope our blog posts give you all the confidence and information that you're making an informed lending decision.  We want all our readers and potential customers to know whether an online title loan is their best option.  It's perfectly fine if it turns out that using collateral from their vehicle is not for them.  We only hope that our visitors use the information on this site to make a smart decision regarding other options like a payday advance or installment loan.
Here's a short summary of what you can find on our site if you read our most recent blog entries and industry articles.  In most articles, we touch on something that's related to lending.  That's a given as this site is focused on those who are actively seeking a vehicle equity loan.  That doesn't mean though that we don't cover other topics.  For instance, some of our blog posts discuss other lending options like payday loans and bank loans.  We are currently working on new blog posts that break down different ways you can get approval for short term financing from your credit union.  Other topics of conversation include what happens if you fall behind on monthly payments and your car gets repossessed.  Or how to get approved for a title loan with bad credit?  We're also rolling out a section later this year which shows the different rules and ordinances in each state and how that affects most companies.  All 50 states set their own restrictions on short-term lenders(some outright ban these companies).  So you really need to be on top of the latest info regarding online lending in your state.  There's no limit to the different variety of topics we discuss on our blog posts page.  On that note, we're always open to suggestions and ideas on how we can improve our site or ideas for future articles.
Please reach out to us if you can think of a topic or newsworthy event we should cover.  Obviously, the bulk of our coverage is about title loans, but that doesn't mean we can't discuss other financial or lending topics.  Do you have questions or concerns about the topics we've written about in the past?  If so, feel free to reach out to us through our contact page.  We're always excited to speak with our readers, and we'll gladly answer any questions you have.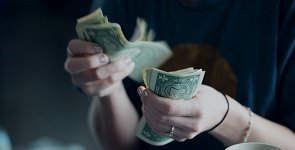 We can think of a few ways where a lender will approve a car title loan application that's missing t [...]
Read More