CASH FOR YOUR VEHICLE'S EQUITY IN TEXAS
Apply online for an auto title loan or call us at 800-250-6279!
TITLE LOANS ONLINE WITH NO STORE VISIT IN TEXAS!
Premier Title Loans offers guaranteed approval title loans in Texas for those with equity in their vehicles. These loans are great for customers who have bad credit as your car's collateral is what gets you qualified. Loam amounts in TX of up to $30,000!
Title Loans In Texas From Premier Title Loans
With an online title loan from Premier, you can borrow cash quickly and not worry about your bad credit score!
Car title loans are an option for anyone in Texas who has a clean and clear vehicle title but poor credit scores. This is because loan providers that offer auto title loans in TX give borrowers more options than payday or traditional title lenders. These options include better loan terms, the ability to borrow more than what they can get at a bank, and possibly even a lower interest rate versus payday loan companies. Fill out our short form online, apply in person at locations in throughout the state, or call in and speak to one of our customer service reps to complete the application over the phone!
Requirements For Car Title Loans In TX
Borrowers who want title loans in Texas need to have a paid off car title, proof of residence, and a photo ID. The title should be paid off and show no liens or damage to the title itself. Documents should match the applicant's name and current address and be dated at least three months from today's date. There's no getting around these 3 main requirements, as you need some type of collateral and ID to verify your application.
In addition, those looking for title loans in TX must meet specific eligibility requirements as follows:
Applicants will need to be at least 18 years old, show proof of vehicle registration and provide a checking account with direct deposit and. This is necessary so they can send you money, and the lender can withdraw your monthly payment. You can not have any other active loan against your vehicle, and the title or pink slip must be in your hands. As long as you meet these minimum requirements, then you should have no problems applying for title loans in Houston or throughout Texas, for that matter!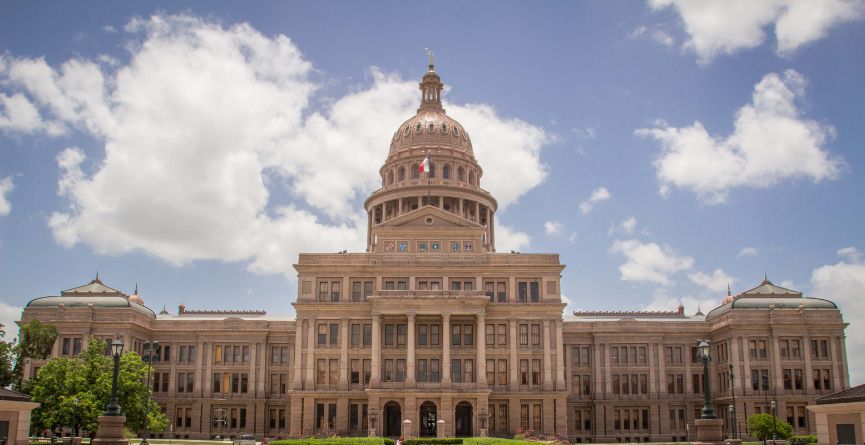 Apply For Texas Title Loans Online Or With A Local Lender
An online title loan application is simply that, an online title loan application. You can complete our online form and submit your vehicle information to get an approval decision quickly! But this doesn't allow you to physically submit documents or speak to a representative face-to-face about the process.
On the other hand, if you want to speak with someone before making a final title pawn decision, then speaking over the phone could be better. This way someone can walk you through each step of the title loan process and answer any questions you may have to go along with submitting all of your documentation via fax or email.
Another option for you to consider is to apply with multiple vehicle equity lenders in Texas. Some provide cash loans during regular business hours, while others offer more comprehensive services, including title loans on Sundays or holidays. Consider that Austin and Houston have dozens of locations to meet with someone in person. The Dallas metro area alone has over 100 commercial and retail offices where you can complete the application process in one place. Fill out an application, complete the underwriting and pass a vehicle inspection, all within an hour or less.
How Much Money Can I Get With Title Loans In TX And When Can I Get It
Title loan funding amounts in Texas often depend on the resale value of your vehicle. Some state and municipal regulations limit finance terms and interest rates, but not much applies to the loan amount other than how much the car is worth. Currently, title pawn companies in Texas can lend up to 60% of the title or pink slip value. These amounts may be higher in larger metro areas like Harris County and Dallas County because there are more lenders and you can compare different quotes to get the more favorable loan amount.
On average, you should be able to get around $3,000 with a title loan in Dallas or Houston. The repayment period often starts at six months and interest rates will be high, but you can get out of future payments by making early or extra payments with no penalty.
Online title pawn lenders will not report your missed payments to credit reporting agencies, which means you won't incur any penalties like overdraft fees that come with bouncing a check, for example. Once concern with late payments however involves having your vehicle repossessed by the lender. The State Of Texas has restrictions that regulate vehicle repossessions by title loan companies and you have some protections as a consumer. But you don't want to get to this point and it's best to work with your secured title lending rep to set up an alternative payment plan if there's a chance you may fall behind on your Texas auto title loan.
I Have Bad Credit – Can I Still Get A Title Pawn
Most car title loan companies in Texas will approve your title pawn application even if you have bad credit, and they probably won't even run a standard credit check! This is because they value the equity from your vehicle more than your past credit history or failed loan payments. Vehicle title loans are designed for those with spotty or poor credit because you look at the resale value of your car as being more important than your credit report.
A title loan in Texas is a viable option for someone with bad credit, and you can get your money in less than one business day. Keep driving your vehicle while you pay off the loan! Apply today with Premier Title Loans for an auto title loan in TX! We'll do our best to process the application quickly so you can get on your way to getting approved!
Other Cities In Texas