GET CASH TODAY WITH AN ILLINOIS TITLE LOAN
Apply for an instant approval title loan online or call us at 800-250-6279!
SAME DAY CAR TITLE LOANS IN ILLINOIS!
Are you looking for information on how online title loans work in IL and how much cash you can borrow? Premier Title Loans works with companies that offer secured lending options in Illinois and we can get you approved in one business day!
Do you live in Illinois and face a situation where you need fast cash for unexpected expenses? Premier Title Loans makes getting approved for online title loans easy when you need them most! All you need is a vehicle title for a paid off car to get guaranteed approval from a title loan company. Start by filling out our easy online application; you can get pre-qualified in minutes. Most qualified borrowers can receive cash within one business day!
How To Get Approved For Online Title Loans in Illinois?
Applying with Premier Title Loans has never been easier to get an online title loan. All it takes are basic details of your auto title, proof of income, and ID to qualify for an installment loan with us! Once you submit your information, we can start underwriting your loan application and finalizing the loan submission.
We can also help you if you need to track down missing documents or identifying paperwork. Anyone in the greater Chicago area can apply for a car title loan online and follow up in person at any handful of locations throughout the city. You can get started on the paperwork and contact the Illinois Secretary of State Motor Vehicle's Division to track down a missing car title or get an updated ID.
What's Required For A Title Loan In Illinois
Besides having a paid off vehicle title and current ID, you will need a steady income source with verifiable employment records. Most applicants can prove their income with a W2 from a previous job or business and the last month's bank statements.
In some cases, you may also need proof of current insurance, and of course, any licensed title loan company in Illinois will want to inspect the vehicle. This can be done at any Chicago walk-in location or Quincy or Aurora, IL, offices. In some situations, you can have a certified vehicle inspector come out to your place of employment or residence to finalize the inspection.
Can I Get A Title Loan in Chicago, Illinois, If I Have Bad Credit
Of course! Many of our customers are looking for bad credit title loans and still have no problems qualifying for a secured loan in Chicago, IL. We provide low rates and require very few to apply online and in person. If you have multiple repossessions, charged off accounts, or ongoing bankruptcy proceedings, that could be an issue. But you always have the choice to get approved quickly with just a co-signer if your credit is poor, or you can settle for a lower loan amount.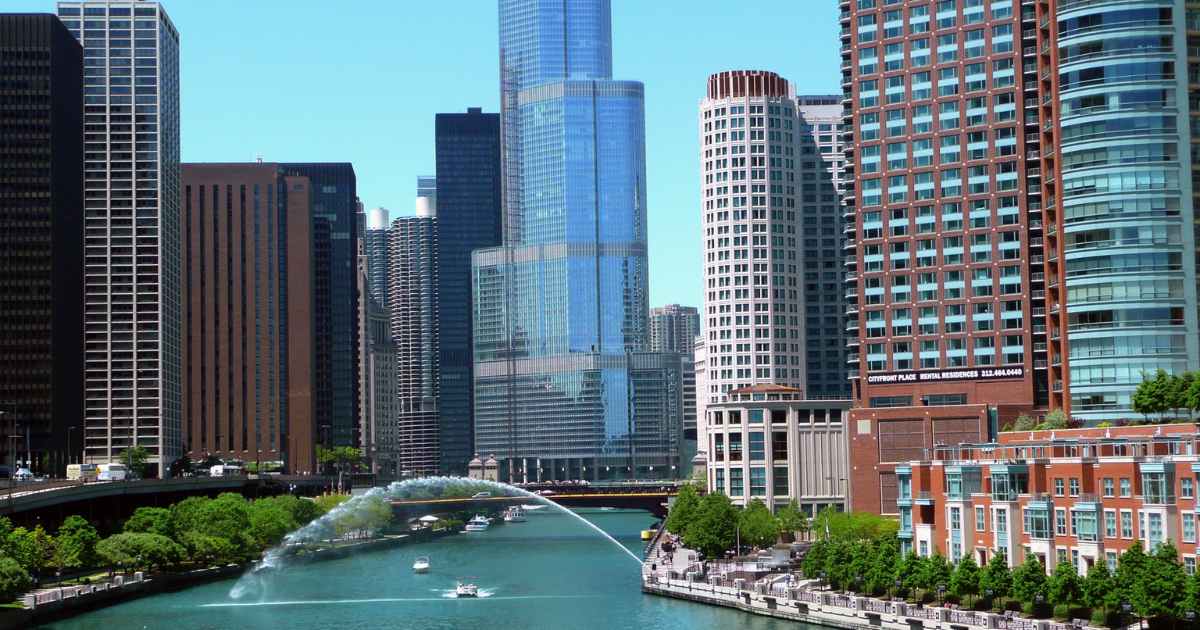 Apply For A Title Loan Online In Illinois Or With A Local Lender Near Me
Checking the price and terms with a title lender near you in Illinois can take much longer, so our online application may be the best way to go! On the other hand, some people prefer to meet with a lender in person, and the good news is that you have so many options in Illinois. Of course, the City of Chicago has dozens of pawn shops and local title lender services where you can walk in and apply. Naperville and Joliet also have physical lending offices that take in person applications.
When Do I Have To Repay A Title Loan In Illinois
The repayment terms for a title loan in Illinois are determined before you sign the loan docs, and you should be able to negotiate the time you have to repay. Most borrowers can give themselves up to 60 days before sending in their first payment, usually due within ten business days of getting approved for a vehicle title loan. In terms of the total repayment time for your loan, you typically have eight months to 3 years to repay the entire balance.
Tell Me, How Can I Apply Today For An Illinois Title Loan?
It's fast and easy to apply online with Premier Title Loans, and applicants in Chicago, IL, can get a pre-approval today or call us at 800-250-6279.
Most customers with a lien free title can borrow $2,000 or more from a title loan lender in Illinois!