Most people will need fast cash to pay for emergency expenses at least once in their lives. If you find yourself in this situation, you might be wondering if there are any options available to get money now, no matter what your credit history is like. Fortunately, title loan companies now offer online car title loans in California. This means that you can borrow up to $10k or more based on the value of your vehicle. You can be fully approved for a title loan in less than an hour and get cash into your bank account within one business day!
What's Required For Car Title Loans In California
The main requirement to be approved for title loans in California is simply that you need to own a vehicle that's fully paid off. The vehicle must be in your name and the pink slip has to have no liens or other judgements attached to it.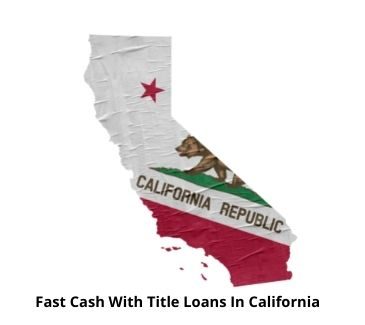 Once you have documentation that shows the title, odometer reading, and proof of insurance, it is very easy to get approved for California car title loans. Besides the vehicle requirements you must show proof that you live in California and verify you're age and title documents.
Some title loan lender will want to see proof that you have a full time job or other source of income that will enable you to make the upcoming monthly loan payments. In additional to a full time job you can show proof of other income sources like social security or annuity income. Lenders in California just want to know that you can make payments each month and they won't be faced with the prospect of a loan default where they have to consider a title loan repossession to settle out the loan balance.
Where Can I Get A California Title Loan – Online Or In Person
You can apply for a title loan online, get started on an application over the phone or meet with a local title loan company in your neighborhood. Each option is best for some people and you really can't go wrong with applying online or in person. Luckily the State of California has hundreds of local title loan companies that are ready to work on your application. People in SoCal can access cash at hundreds of location in Los Angeles, San Diego or Riverside. Applicant's who live in Northern California may have fewer choices when it comes to the total amount of lenders, but there are still plenty of options. If you live in San Francisco or Oakland you can find dozens of walk in title loan locations all over the bay area. Even those in Sacramento will have no trouble being able to compare the best title loan companies and check the financing rates and loan payoff terms.
Another option is to apply for title loans in California online then finish up the underwriting and funding in person at an office in your neighborhood. You can do this when filling out an online application with Premier Title Loans as you would get all the info and paperwork submitted online and then simply verify your vehicle information and sign off on the paperwork in person at a title loan location near you. Many companies allow you to apply online and finish up the paperwork and vehicle inspection in person and there are plenty of places where you can get a car inspection in Los Angeles and Orange County.
What Else To Know About California Title Loans
These types of secured loans can be simple to understand as long as you realize that you're borrowing against the equity in your car.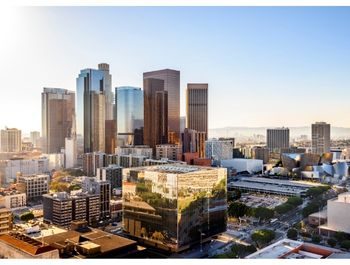 If your vehicle is worth more than requested loan amount you should have no issues getting funded. Even though your APR will be high, you can still make early payments and get out of your title loan obligation earlier than the quoted payoff term.
It's also important to stay aware of lending regulations and requirements in the State of California. State legislators in Sacramento recently passed changes to title loan loan limits and finance rates which have caused major changes in CA. As of 2022, most title loan companies in California will have a minimum loan amount of $2,501 and the interest rate on that loan will often be capped at 36%. This is great for most applicants in CA because those rates are much lower than what you would see from title loan lenders in other states. Consider that someone in Fresno who applied for a title loan a few years would have had an interest rate close to triple digits, but with these laws that same title loan in Fresno will likely have an APR that's around 30%! A byproduct of these new regulations though is that many companies have stopped offer car title loans altogether in the Golden State while others have significantly limited their loan findings or made it much more difficult to get approved.
Benefits Of Title Loans In California And How To Apply Online
Title loans in California can be a great way to get fast cash and your overall interest rates when applying with Premier Title Loans will probably be lower than the average title loan lender in another state. The vast majority of title loan companies in CA make it easy to apply and get approved for a loan within just minutes of submitting your application. In addition they offer same day funding in most cases so you can have money wired into your account over night if you're approved before the end of their business day.
Don't worry anymore about how you're going to solve your solve your cash crunch. With Premier Title Loans you can get cash for your car's title that helps to cover emergency expenses. We have agents ready to walk you through our online application or you can go at your own pace with our online title loan application in California. We're standing by to help and we can get you started on a title loan today!