GET CASH TODAY WITH A TITLE LOAN IN OKLAHOMA
Apply below for a no hassle title loan online or call us at 800-250-6279
TITLE LOANS ONLINE IN OKLAHOMA
Are you interested in getting a same day cash title loan in Oklahoma? Premier Title Loans now offers fast approval and loan offers up to $25,000 for those who qualify. Borrow up to 70% of your vehicle's equity in OK and bad credit is no problem.
How Do Title Loans Work In Oklahoma & What's Required?
Do you have a difficult time paying bills or dealing with emergency expenses? Premier Title Loans has a solution for people in Oklahoma with a paid-off vehicle. You can now use the equity from your car to take out a title loan. If you're the sole owner and the vehicle has value, you can get cash with a title loan in Oklahoma. The best part is that you don't even need good credit, and there's a chance you can collect your cash that very same day you apply!
First off, you will need to get started with an online application or you can contact us directly to go over your loan application on the phone. There's also the option to meet with a direct lender that's local to you. Anyone in Oklahoma City can find a licensed local lender, and you'll likely find a direct lender in cities like Tulsa or Norman.
The requirements for title loans in Oklahoma are based on the State's Deferred Deposit Lending Act and should be easy to follow. You'll need to own a paid off vehicle under your name with no liens against it. If you're not the sole owner of the car, then you will need permission from the other owner(s) before taking out a loan. That means any cosigner would also need to sign off on the loan.
There can't be any overdue payments on your title loan, and you must have the car's title in your possession and ready to sign over to the lender. Essentially, you must own the vehicle outright, and you can't have any liens or active loans that can be called up if you fall behind on payments.
Other requirements for a title loan in OK include the following:
– Proof Of Identity (Driver's License, State Issued I.D)
– Vehicle Ownership and Updated Registration Docs
– Proof Of Current Vehicle Insurance
– Last 2 Paystubs Or 2 Months' Worth Of Bank Statements
Do I Need Good Credit To Get Approved For Vehicle Title Loans In Oklahoma?
You don't need good credit for a title loan in Oklahoma, and most lenders in Oklahoma City won't even check your credit report for missed payments or loan defaults. These secured loans are made for people with bad credit, and it's perfectly understandable that someone who seeks out a title loan in Oklahoma if they have a credit score that's less than ideal.
If you have decent credit, that's fantastic, and some local lenders will accommodate customers when it comes to getting the money they need at a lower rate from a licensed loan lender in Oklahoma.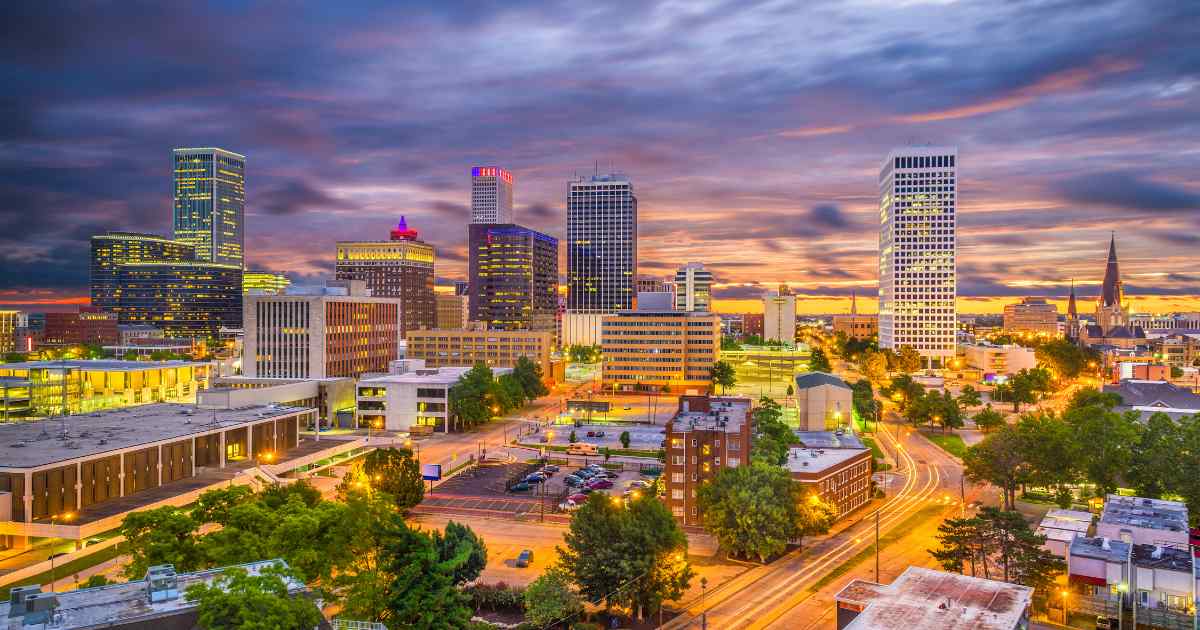 What Are The Benefits Of Oklahoma Car Title Loans?
There are many benefits to online title loans in Oklahoma, but the main benefit is that you can get cash with no credit check. That means you don't need to worry about your bad credit and can instead focus on a quick lending approval!
The only downside would be that it may take up to 24 hours before you receive your cash after making an online payment, depending on when during the day you send the funds over or if you're applying on a weekday as opposed to a situation where you were looking for title loans on a Sunday or holiday.
What Are The Drawbacks Or Negatives Of A Title Loan in Oklahoma
You need to know some things about title loans and the problems they can cause. The most glaring concern is that someone who takes out a title loan in Oklahoma City can lose their car if they fall behind and miss payments.
Another drawback of car title loans is the sky high interest rates. These loans are made for people with bad credit; you should expect an APR of 50% or more. But it may be difficult to get out ahead of these loan payments if you borrow more than you can afford to repay.
The Top Auto Title Loan Offers In Oklahoma
Premier Title Loans offers access to some of the lowest interest rates in Oklahoma, especially when you compare these rates to those found at other lenders. We also make it convenient for people to get money with a title loan in Oklahoma by accepting applications online in smaller parts of the state, like Broken Arrow and Edmond. However you apply, you can expect reasonable financing terms with most of the larger lenders in Oklahoma City, and it's essential to narrow down your funding options quickly.
We look forward to working with you if you want to get approved for a car title loan in Oklahoma. Get started with our online application or contact us at 800-250-6279 to get cash for your paid off vehicle in less than 24 hours!