CASH FOR YOUR VEHICLE'S EQUITY WITH A 24 HOUR TITLE LOAN
We offer online title loans, with same day approval. Apply now!
APPLY ONLINE FOR A TITLE LOAN IN 24 HOURS
Don't spend days or even weeks waiting for a traditional loan lender to approve your application! Premier Title Loans can get you approved for a 24 hour title loan and that means same day cash!
Premier Title Loans has long been established as a leader in providing no hassle processing for car title loans near me. But what about if you're looking for a 24 hour title loan with easy qualification requirements? Don't worry; we've also got you covered with that aspect! We work with local companies all over the county in many of the largest states that allow secured loans. That means we can get your loan underwritten very quickly, and you can finish the vehicle inspection and final loan documents within that same business day!
Our vehicle equity loan quotes are competitive, and we promise fast funding. So you can be confident in finding the best 24 hour title loans available online with little to no credit requirements!
Fast Funding For 24 Hour Title Loans
Regarding title loans, you want a provider that is not only reputable but also convenient. After all, no one wants to travel far and wide to get the money they need. That's why Premier Title Loans offers cash with convenient lending locations throughout the country! We understand that life can be unpredictable and sometimes you need money fast. We'll connect you with a qualified direct lender providing instant cash loans to eligible borrowers.
The exact number of states that allow vehicle equity loans are constantly changing, but it's safe to say that you should have a decent chance of getting approved for a 24 hour title loan in more than half of the US states. You can get started with your application and vehicle information online. Then you can finish up with an authorized lender or financing partner that wraps everything up with the vehicle inspection and loan funding. This entire process doesn't take long, and you should be able to find a company that offers few inspection requirements and same day cash for qualified borrowers.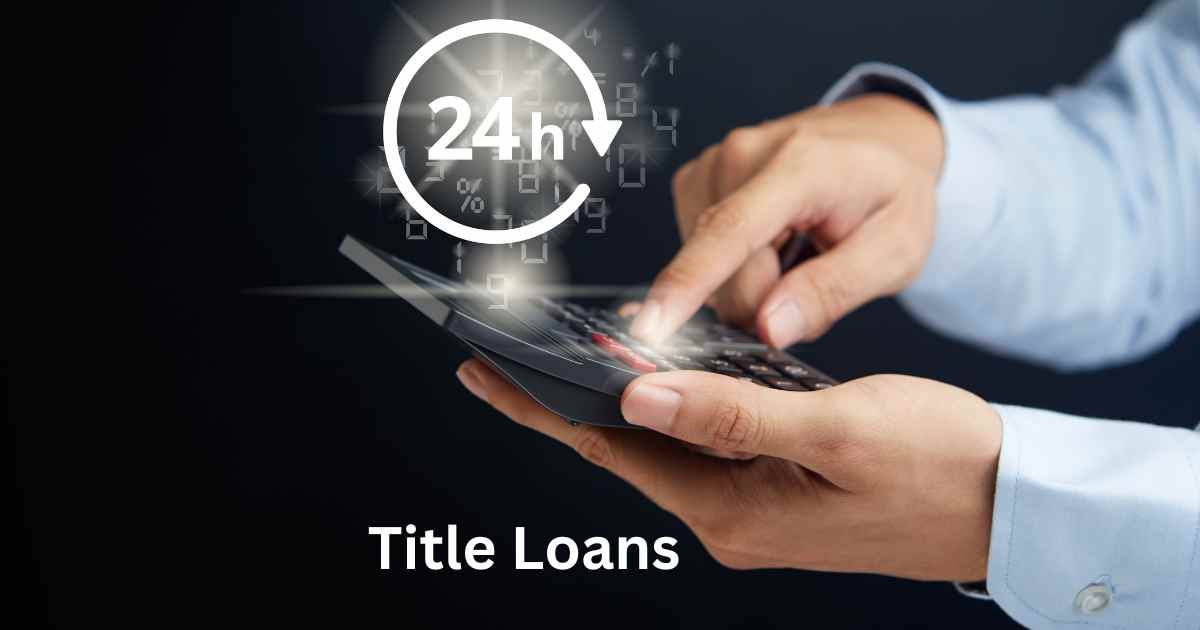 Competitive Terms & Rates From Lenders Offering Same Day Title Loans
In addition to being convenient, you also want to find 24 hour title loan providers with competitive rates and terms that fit your budget. That's one positive that comes with applying online with Premier Title Loans.
Don't waste time applying with companies that only accept applications during typical business hours. We know the need for emergency cash loans never ends, so we work with equity lending companies that offer fast approval even with bad credit!
Get The Money You Need Fast With A 24 Hour Title Loan
We know that when it comes to 24 hour car title loans, time is often of the essence. At Premier Title Loans, we've made it our mission to provide fast processing and underwriting to qualified borrowers.
We'll begin the underwriting and vehicle verification process as soon as we get your personal and vehicle information. We'll then match you with a same day car title loan lender that provides you with the money you need based on the value of your vehicle. They'll work with you to finalize the loan details and get the cash deposited into your account as soon as possible. So don't wait any longer; if you're looking for 24 hour title loans, look no further than Premier Title Loans!
What To Look For From Companies Offering 24 Hour Car Title Loans
By now, you know the most important thing is to find a legitimate company offering same day online title loans in your state. It also helps to know the following. Can they deliver their promise of completing your application in one business day? What do the online reviews say about them? And finally, what do their customers have to say?
One last thing to look for with any legitimate secured loan company in your state is whether or not they charge any fees to see if you qualify. Avoid any stores requiring an upfront fee or other charges before you get your cash!
Other Provisions To Expect With Auto Title Loans In 24 Hours Or Less
Any 24 hour lender should offer same day cash for all types of qualified candidates with a free and clear car title. This means it's unlikely you'll be denied a title loan based on your credit profile. Car title loan lenders look mainly at the equity in your vehicle and are not as worried about your credit score or employment history for new loan offers and title loan refinances.
24 Hour Title Loans With Fast & Easy Underwriting
Look out for unsecured lenders offering 24 hour loans, as it takes much longer to underwrite an unsecured loan than a title loan with collateral. This way, you don't have to wait days and weeks like what's typical for personal loans and can quickly get your cash. Some offices and storefronts can offer direct cash funding in less than 24 hours for people willing to pick up the money in real time!
Contact the team at Premier Title Loans now, and we'll help you find the best lending offer where you can apply online and get approved in 24 hours or less!