GET CASH NOW WITH AN ONLINE REGISTRATION LOAN
We offer registration loans and you can apply online or over the phone at 800-250-6279!
ONLINE REGISTRATION LOANS FROM PREMIER TITLE LOANS!
Are you looking to borrow a small amount of cash and don't have the title to your vehicle? It turns out that you can get cash with just your vehicle registration as collateral! Loan Amounts average $1,000 and you don't need a good credit history!
If you need temporary financial relief in Arizona or any other similar state, you can go for an auto registration loan. Registration loans are unique funding sources that provide a convenient means to get quick cash for various emergencies, such as medical and auto repair emergencies. With this option, lenders can approve your loan application even if you don't own your car outright. The amount you receive is typically determined based on your income and the most recent value of your vehicle. Once approved for funding, you will continue driving your car as you pay off the loan as per the agreed loan terms.
Premier Title Loans is ready to help with an online registration loan if you need quick and affordable financing to handle an emergency. We provide an easy and fast application process with options to apply over the phone or online.  Once you submit the required documentation, our team will work around the clock to ensure you get cash the same day.
How Is a Registration Loan Different from a Title Loan
Both registration loans and title loans are good options to fill a funding gap when faced with an emergency.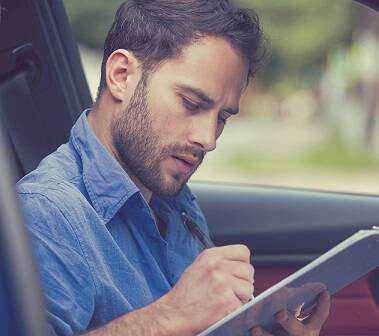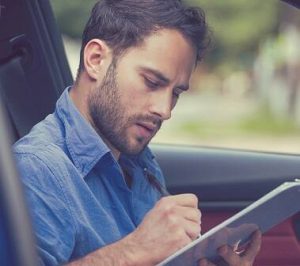 However, the two have significant differences:
Car ownership: To take out a title loan, you must own a paid-off vehicle, which means if you still owe money on your car, you won't get a title loan. However, you can access financing with a registration loan even when you don't own the vehicle outright, meaning you will be approved for a loan even when you still owe money on your car.
Amount: Car title loans allow you to take out a more significant loan amount and often come with more substantial borrowing limits than registration loans.
Rates: Since you don't have to use your vehicle as collateral, registration loans are riskier to lenders compared to car title loans. Interest rates, in general, are higher across the board for all types of loans these days, and you can expect to see the same with a secured loan. This increased risk can translate to higher interest rates than rates charged on title loans.
What's Required For A Registration Loan Near Me?
Before you are approved for a registration loan near me, the lender typically requires a few documents. These include:
Some lenders in Phoenix may ask for additional documentation and requirements, including requirements for a checking account. At Premier Title Loans, we understand that people can handle their finances conveniently without using a checking account. All our customers can get approved for a car title loan or auto registration loan without a checking account.
How Much Can I Get With a Registration Loan?
Registration loans are typically funded for $200-$5,000, depending on your needs and application information. The average registration loan in Arizona is funded for about $400-$500.
How To Get Cash with a Registration Loan Near Me- Do I Need a Vehicle Inspection
One of the most significant benefits of a registration loan is that it can help you get the cash you need without much hassle. Unlike commercial loans, you don't have to worry about the complicated application process and various requirements. Whether you need to bring your vehicle for inspection depends on specific lenders and your borrowing amount. At Premier Title Loans, we understand that a vehicle inspection can waste your time and resources, especially if you are trying to get money urgently. We will often approve your application without a vehicle inspection. A registration loan near me doesn't need to be a hassle and we will work to get your loan processed.
How Long Do I Have to Pay off a Registration Loan?
An auto registration loan is usually a short-term loan that must be repaid within the period allowed, usually 30 days. A borrower repays the loan, plus fees and interest, within the specified period. Compare this payoff process to someone applying for a title loan without the title in hand. In that scenario, it's much more difficult to get approved than what happens here when you have the actual vehicle registration.
Can You Get Multiple Registration Loans?
Yes, depending on the lender, getting more than six registration loans out in one name simultaneously is possible. However, getting too many loans simultaneously may not be the best idea. These loans typically have a higher interest rate with repayment periods of a few months. The more loans you have, the higher the risk of defaulting.
What Happens If I Don't Pay a Registration Loan Near Me?
If you fail to pay a registration loan near me, the lender may attempt to collect the money themselves or assign the account to a third-party collector. Although less likely, the lender may also take additional action and sue you in civil court for the balance. This may result in the garnishment of wages for the defaulting party.
If you are worried you will default on your loan, contact your lender to inquire if they can stretch the term of your loan, thus reducing your monthly payment. Working out a mutual agreement with your lender can help you avoid the consequences of defaulting on a car registration loan.
Apply Now & Get the Money You Need with an Online Registration Loan from Premier Title Loans
Are you still paying for your vehicle and need urgent cash for an emergency? Premier title loans can help. Complete the application for an auto registration loan online and get the financing you require within 24 hours. Our loans come with the following benefits:
No credit check: At Premier Title Loans, your credit history is not part of the loan approval requirements. Our loans are specifically designed to meet the needs of those with less than a perfect credit score or no credit history.
No prepayment penalties: We don't charge our customers any fee for paying their loan early. This means you can borrow a registration loan and repay before the agreed repayment period lapses.
Convenient and flexible: With Premier Title Loans, you can apply online 24/7 from the convenience of your home and know if you've been approved within 30 minutes. Once approved for a registration loan, you can get your cash in one business day.
An auto registration loan is an instant cash option when faced with dire monetary needs. The loan is processed within 24 hours, regardless of whether you are still repaying a loan for your car. Since your car is only used as an assurance against the money provided, you can hold the ownership and drive your car as you repay the loan. At Premier Title Loans, we provide instant auto registration loans to help you address an urgent and dire need. If you have a car, there's nothing more that you need. Contact us today for quick and adequate financing to fulfill your needs.