We hear from people all the time in Indiana who are facing a situation where they need cash for some type of financial emergency. As always you can consider a bank loan or even a high interest payday loan, but those options have limits as you need good credit for a bank loan and most short term lenders have limits on the amount of money you can borrow.
One of the newer ways to borrow money is with a car title loan. Anyone who lives in Indiana and has a paid off vehicle can qualify for this type of loan and you can borrow up to $15,000. The title loan process is simple- you go to a title loan company, complete an application and provide the title to your car. The title loan company will do a quick inspection of your car and then give you cash for the title.
One of the best things about title loans in Indiana is that you can get your money very quickly, usually within 24 hours and sometimes even quicker if you work with a local title loan company in Indianapolis that offers same day cash loans. This makes it a great option if you need cash in a hurry. Another plus is that there are no credit checks so even if you have bad credit you can still qualify for a title loan.
What Are The Main Requirements For Title Loans In Indiana?
In order to qualify for an auto title loan in Indiana you must meet the following requirements:
– Be at least 18 years old with a valid drivers license in Indiana.
– Own a car that is paid off or nearly paid off. Some lenders can approved vehicle title loans for car's that aren't completed paid off, but most will require a pink slip that's lien free.
– Provide proof of income which shows adequate money coming in each month. This proof can be in the form of a monthly income state or pay sheet.
The title loan company will also want to see a copy of your car title and may do a quick inspection of your car to make sure it is in good condition. The vehicle inspection will only take a few minutes and can be done at any inspection location in Indiana.
If you meet these basic requirements, then you can get a title loan in Indiana for up to $15,000. Keep in mind that the amount you can borrow will depend on the value of your vehicle. Lenders will determine the loan amount based on the vehicle resale value. This amount is usually between 34% and 50% of the Kelley Blue Book value and largely depends on the vehicle type and current mileage.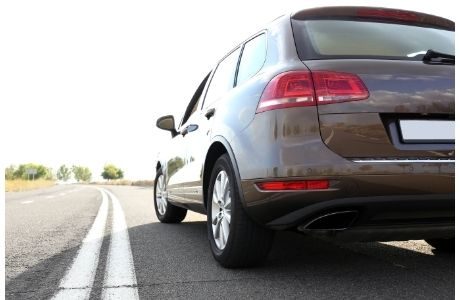 How Long Will It Take To Get My Money From A Title Lender In Indiana
The entire title loan process can be completed in as little as 24 hours. This means you can get your cash fast when you need it most. Most title loan companies in Indiana will have you fill out a short application online or in person. Once they have all the necessary information, they will underwrite your loan application and may ask you for additional documentation. Upon approval you can choose to grab the cash at any licensed lending location in Indiana or have the money sent straight to your bank account through ACH or bank wire.
Can I Get Cash From A Title Lender In Indiana If I Have Bad Credit?
Yes, the vast majority of title lenders do not run a credit check when you apply for a car or motorcycle title loan in Indiana. This makes it possible for anyone with bad credit or no credit to still get the cash they need. Lenders will look at your overall financial situation and make a decision based on that. So, if you can provide proof of income and have a car that is paid off or nearly paid off, you have a good chance of getting approved for a title loan in Indiana, even with a poor credit score or no credit history!
What Else Do I Need To Know About Title Loans In Indiana?
Auto title loans are a great option for anyone who needs cash fast and has a paid off vehicle. However, there are some things you should keep in mind before taking out a title loan in Indiana. First, title loans are secured loans which means they are backed by your car title. This means that if you default on the loan, the lender can repossess your car to recoup their losses. Second, title loans typically have much higher interest rates than other types of loans. Rates can be in excess of 100% for a secured loan! This is because they are considered to be high risk loans.
So, if you are considering a title loan in Indiana make sure you can afford the monthly payments and be aware of the risks involved before moving forward with any lender. Also take some time to compare different offers and quotes from highly rates companies. Most loan providers will have reviews and feedback from current customers online and you can use that information to make an informed decision.
Find The Nearest Title Loan Lender In Indiana Or Apply Online
If you're in need of cash and have a paid off vehicle, title loans in Indiana may be the perfect option for you. To get started, simply use an online search tool to find the nearest title loan lender in Fort Wayne or Indianapolis. Don't worry there are quite a few companies that offer in person loans throughout the state and many of these lenders also offer cash for RV title loans as well. From there, you can apply in person and get the cash you need fast!
We have you covered if you would rather apply online for a title loan. Simply fill out our short and easy application and you could have the cash you need in as little as 24 hours!
Applying for title loans in Indiana has never been easier, so don't wait any longer and get started today! Premier Title Loans has agents standing by ready to help you 24/7.