GET CASH TODAY WITH ONLINE TITLE LOANS IN INDIANA
We offer fast funding and you don't need good credit. Apply online or call us at 800-250-6279!
INDIANA TITLE LOANS ONLINE WITH NO STORE VISIT!
Are you looking to get a car title loan in Indiana without visiting a store? Here at Premier Title Loans, we offer instant approval cash for borrowers with verified income and a lien free vehicle. Loan amounts up to 20k!
How Do Car Title Loans Work In Indiana
One way to borrow money is with a car title loan that taps into the collateral from your vehicle. Anyone in Indiana with a lien free vehicle can qualify for this type of secured loan, and you can borrow $5,000 or more with same day approval and funding! The title loan process is simple- you apply with Premier Title Loans online, complete an application, and provide the title to your car. The title loan company will quickly inspect your vehicle and give you cash for the car's title.
What Are The Requirements For Indiana Title Loans?
– Own a newer vehicle that's in your name and paid off. Some lenders can approve loans for cars that aren't fully paid off, but most will require a pink slip that's lien free.
– Provide proof of income. This can be in the form of a monthly income statement or pay sheet.
The title loan company will also want to see a copy of your car title and may do a quick inspection to ensure it is in good condition.
If you meet the requirements above, you can be approved for a loan amount that's usually between 35% and 50% of the Kelley Blue Book value and largely depends on the vehicle type and current mileage.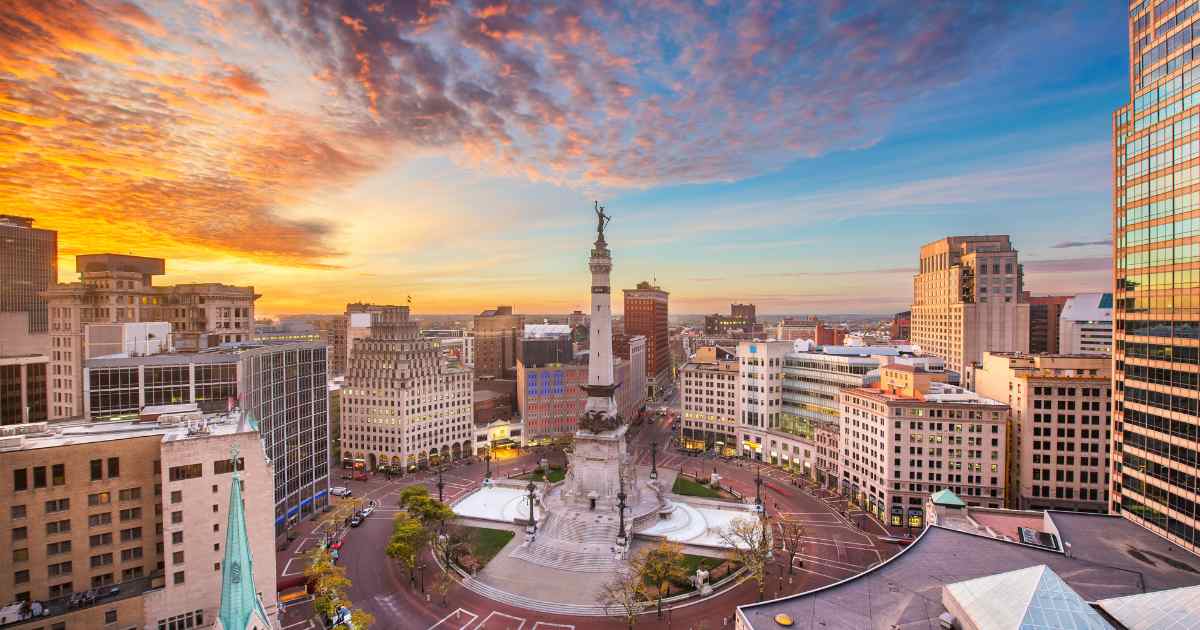 How Long Will It Take To Get My Money From A Title Lender In Indiana
Your loan can be processed and underwritten in just a few hours. This means your funds can be wired to your bank account that same day as when you apply. Most local title loan companies in Indiana will have you fill out a short application online or in person; after that, they can underwrite your loan. While it may take a bit longer for processing with an in-person lender, there's a chance you can pick up your funds within hours of being approved at any physical location.
Indiana Title Loans With Bad Credit
Most title loan companies in Indiana won't be concerned about your credit score. That means anyone with a poor credit score can qualify for a title loan because your underwriting is based on the equity in your vehicle. Compare that to an unsecured lender that approves your loan primarily based on credit history, and you'll see why these loans are possible with bad credit. Applicants with a credit score of 600 or higher should have no trouble getting approved for a title loan. You may have a lower loan amount for those with FICO scores under 600, but approval is still likely if there's sufficient collateral in your car or truck.
What Else To Know About Online Title Loans In Indiana
Auto title loans use your car's pink slip as collateral, meaning the vehicle itself backs the loan.  If you default on the loan or miss multiple payments, the lender can repossess your car and sell it at auction to recoup their losses. Second, title loans typically have much higher interest rates than personal loans requiring good credit. Rates can be more than 100% for a secured loan, and with that high APR, it becomes difficult to repay the loan fully! This is because they are considered to be high risk loans and don't require a standard credit check.
So, if you are considering a title loan in Indiana, make sure you can afford the monthly payments and know the risks involved before moving forward with any lender. Also, compare different offers and quotes from highly rated companies if you live in Indianapolis. Most loan providers will have reviews and feedback from current customers online, and you can use that information to make an informed decision.
Find The Nearest Title Loan Lender In Indiana Or Apply Online
If you need cash and have a lien free vehicle, online title loans may be the perfect option. To get started, use an online search tool to find the nearest title loan lender in Evansville, Fort Wayne, or Indianapolis. There are quite a few companies that offer in person loans throughout the state, and many of these lenders also offer cash for RV title loans as well. You can apply in person and get the money you need fast!
We have you covered if you would instead apply online for a title loan. Fill out our short and easy application; you can have the cash you need in as little as 24 hours!
Applying for vehicle title loans in Indiana has never been easier, so don't wait any longer call us at 800-250-6279 to get started today! Premier Title Loans has agents standing by and ready during regular business hours!