GET CASH NOW WITH A TITLE LOAN IN MICHIGAN
We offer online title loans in MI with no store visit required!
MICHIGAN TITLE LOANS WITH NO STORE VISIT!
Are you a resident of Michigan that's looking to cash out equity from your car or truck? Premier Title Loans can get you funded and approved quickly for a title loan and you don't need a good credit score! Loan amounts start at $2,000 and go up to $25,000 in MI.
So, you need money quickly? A car title loan might be an excellent option for you. As long as you have a car with a clean title and the vehicle owner is willing to sign over their rights to it, then you can get cash here in Michigan from Premier Title Loans. Most visitors to our site are interested in learning more about ways to get money with their vehicles. But they don't know how simple it is to get a same day title loan.
How Do Online Title Loans Work In Michigan
A title loan is granted using your car's title as security collateral against the borrowed funds until a borrower repays them. The best part about this kind of borrowing arrangement is title loan companies in Detroit, MI, will not subject you to a credit check requirement! So, if you have fair or bad credit, don't worry because the most important factor in determining your qualifying status will be the vehicle value. The more your car is worth, the more cash you get with online title loans.
How Do I Get Title Loans in Detroit MI
First, you need to find a decent title loan company licensed to provide online title loans in Michigan. Apply directly with Premier Title Loans to be matched with a local lender near you in the Great Lakes State! Whichever method you choose, we recommend reading reviews left by other borrowers who have availed of such service.
Once you get a list of companies, search for their websites or check out their lending terms to see if they provide instant approval car title loans in Michigan. Most reputable lenders that fund online title loans(even the ones outside of the city in Lansing or Flint) will let you know within minutes if you qualify so that you can get cash immediately online or from any of their agents in the Greater Detroit Area.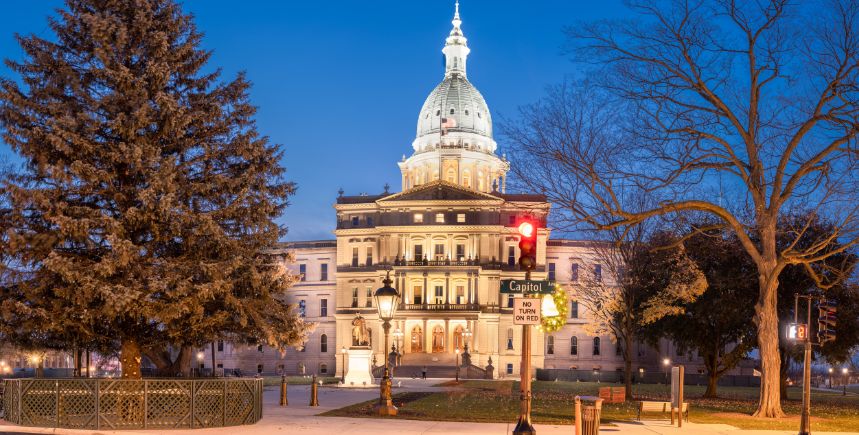 The Best Title Loan Companies In Michigan
With so many options in Michigan, choosing which title loan lender you should go with can be tricky. We recommend that you consider borrowing from any licensed company that offers title loans in Detroit. The most reputable services offer well-qualified borrowers up to $50,000 with interest rates starting at 25% annual interest.
However, it would help if you remembered that all lenders have different lending criteria and eligibility requirements depending on their underwriting standards. If they provide instant approval car title loans in Detroit, this usually means they will approve you for a lower amount than if they require further documentation before approving your loan request.
Requirements For A Title Loan In MI
You must show proof of paid off vehicle with a lien free car title. A vehicle with an active lien or current loans will not be accepted for online title loans in Michigan. Besides the pink slip, expect to hand over the following documents when applying with us:
Government Issued Photo ID
Proof of steady income
Proof of residency in MI
Photos or videos showing the vehicle status – this includes the current odometer reading.
Most lenders can process and approve everything online, and that means the underwriting is streamlined to where you can receive your funds in 24 hour or less!
Getting cash with title loans in Michigan is not tricky at all!
Gather the required paperwork and submit your application online with Premier Title Loans or any lending location. Some companies won't need all the different documents if they offer title loans with no income verification, but those offers are rare. Once you do that, you will receive a call or email notification from the auto title loan lender in Michigan, and the next thing you know, there could be a final approval! Your cash will be deposited into a bank account, or you can have it sent through a money order that same day.
It can take less than an hour to submit your paperwork and have your loan underwritten; faster timeframes are possible if you apply with a direct lender in person!
Call Premier Title Loans at 800-250-6279 or apply online to get started with a same day vehicle title loan in Michigan.