Title loans are a great option for people in South Carolina that need emergency cash. When you apply for a title loan you're looking to borrow money with a short term cash advance loan. The lender uses your car title as collateral for the amount you borrow and that's why they probably won't even check your credit score.
You can then use that money however you want such as paying off bills, making home repairs or taking care of other unexpected expenses that come up. But remember, you should work with a title loan company in South Carolina as a last resort! There are for sure benefits that come with a title loan but there are also drawbacks. Let's break down the requirements, benefits and possible outcomes to expect when you consider A South Carolina Title Loan provider.
What Is Required To Get An Online Title Loan In South Carolina
The title loan industry has changed A LOT over the years in South Carolina. Car title loans used to be offered for just a few hundred dollars and you were expected to pay back the loan quickly. That's all changed over the past 5 years as now you can borrow much more cash and take longer to pay off the loan.
Now if you need a title loan in South Carolina these days, there are definitely requirements that the lender is going to expect you to meet. At the forefront you will need to provide a paid off vehicle as collateral for the amount borrowed. There's no getting around this requirement as the title lender uses your title to secure the loan so you can't just leave the title behind. If your title is still held by a lien holder, you will need to pay off that lien first before title lenders in South Carolina will be willing to issue cash.
It's also required that car owners in South Carolina show proof of income from a current full time job or other income source. Proof of income can include checking statements or W-2 forms along with recent work schedule for employment verification purposes. Some borrowers may even have an additional requirement that they must provide paystubs or other evidence of steady income as part of the title loan process. The reason a licensed lender requests this information is because it helps them ensure their clientele are financially responsible and good candidates to stay current on the monthly payments.
Do I Apply Online Or Meet With A Local Company In South Carolina?
The title loan industry has had a lot of changes over the years and one of them is where you apply for your title loan. Long gone are the days when title lenders required borrowers to make an office visit with their car title. It used to be that borrowers physically had to bring their car or truck into a title lender and they would evaluate it as part of issuing a title loan in South Carolina. Now, however, borrowers can simply for title loans online with no need to involve themselves face-to-face if they don't want to. This obviously speeds up the approval process as well as makes it easier on those who don't have transportation or maybe problems getting around. By applying completely online, you can complete everything at your own rate and convenience and still ensure you're getting the most competitive rates and terms.
The option still exists however to apply for a title loan with a local lender in South Carolina. You can pick from multiple finance companies in Charleston and Greenville and there are also a handful with inspection offices and location in Greenville SC. It may take longer to get cash when you meet with a local title loan company versus applying online or over the phone, but you may have a better experience to work with someone in your neighborhood so whichever choice you go with you should be fine.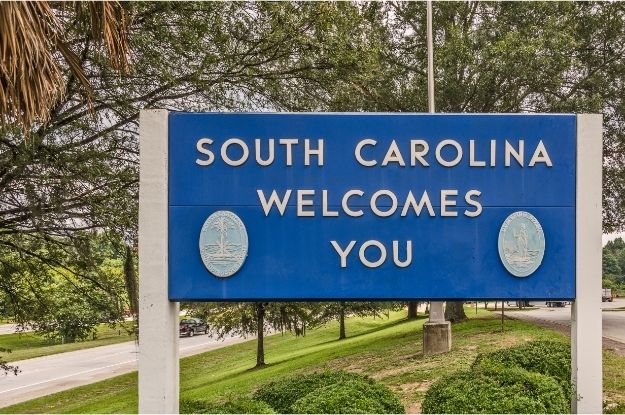 Will I Have Trouble Qualifying For Auto Title Loans in South Carolina With Bad Credit?
When you need title loans in South Carolina and your credit is less than ideal, you may think that your options are automatically cut out. After all, if you have bad credit you're probably worried about paying back the loan on time as it's unlikely that you've been able to do so before. Fortunately title lenders no longer operate under those guidelines as they know that times can be tough and what matters the most is how qualified a borrower is when it comes to the vehicle value.
With regular proof of income and a reliable source for living expenses(especially in cities like , almost everyone will qualify for title loans in South Carolina even with negative marks on their credit report. It should also be noted that title lenders allow borrowers to re-borrow or take out additional cash whenever necessary to ensure they can stay current on their payments and handle emergency expenses. This is especially true in Hilton Head And Mount Pleasant where the cost of living is high and you may have extra costs to deal with. To avoid further damaging your credit history you need to check and see if your title loan company is following the South Carolina Regulations that cover short term and secured lending. That way you can be comfortable knowing you made the right choice.
When Can I Get My Cash & How Much Can I Get With A South Carolina Title Loan
The title loan process is different depending on what the current condition and status of your vehicle is. South Carolina title loan companies can process your loan quickly and you may be able to complete the in person inspection within one business day. Some finance lenders will even be able to offer a title loan estimate as quickly as 20 minutes after you first apply! That means you possibly have the funds wired to a bank checking account or savings account in 24 hours or less when you apply for a car title loan
When applying for title loans near me in Charleston, you'll be asked how much you need and if you have a particular amount or range in mind it's quite alright to let agent know what that amount is. Some companies will let you borrow a range that's between 40-70% of the vehicle resale value. So if you have a high value car with low miles you could get up to 20k when you get funded with title loans in South Carolina!