TITLE LOANS WITH NO STORE VISIT IN GREENWOOD SC.
We offer online title loans, and you can apply online below or call us at 800-250-6279!
TITLE LOANS ONLINE IN GREENWOOD SC!
Premier Title Loans is a leading provider of title loans in Greenwood, SC. You don't need good credit to get approved for these collateral loans and you can keep driving your vehicle after approval. Loan amounts up to $25,000 for those who qualify!
Guaranteed Approval Car Title Loans In Greenwood, SC
Premier Title Loans can get you approved for a title loan with a local lender in Greenwood! It only takes a few minutes to apply online with us; after applying we'll underwrite your application and connect you with a local lender near you. You don't need excellent credit to be approved, and you can often get your cash within one business day!
How  Car Title Loans Work In Greenwood, SC
Title loans allow you to borrow 10k or more, and that's far more than what you'd get from a personal loan company. That's because lenders know there's equity in your vehicle that they can use in the case of a default. You must sign over the pink slip at any SCDMV location in South Carolina, and the finance company holds the title as collateral. Then, you keep driving your car while making regular payments on your title loan until it's paid off.
A car title loan with Premier Title Loans is fast, easy, and secure. Provide us with your contact information and vehicle's make, model, year, and mileage. We'll then help you find a local lender in Greenwood that can approve you for a loan of up to 75% of your vehicle's equity value. Loan amounts vary based on your vehicle's value and repayment ability. Once approved, you can get cash in hand within one business day!
What Do I Need To Apply With A Greenwood Title Lender
To apply for an auto title loan in Greenwood, SC, you need proof of income and a lien free title for your car or truck. Depending on which lender you're connected with, they may also ask for a copy of your driver's license and proof of comprehensive vehicle insurance. Some companies require proof of registration with an inspection or video verification of the car to make sure it has no damage and runs as described.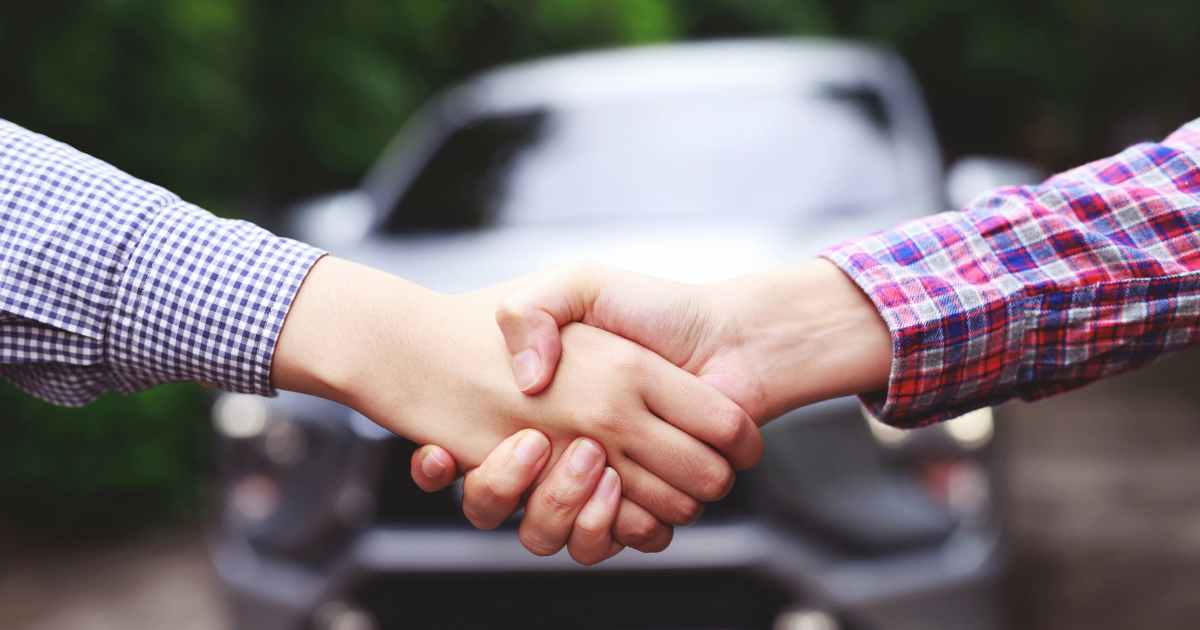 Interest Rates & Benefits Of Title Loans In Greenwood, SC
The interest rate on title loans in Greenwood varies depending on the lender but typically ranges from 25-125%. Yes, these rates are high, and you should always consider other financing options before getting a secured loan. However, there are advantages to borrowing with a car title loan, including no credit checks, a fast approval process, and large loan amounts. You also get to keep driving your vehicle while making regular payments until it's paid off. That means there's no requirement for a title pawn company to keep your car as collateral; the pink slip is what secures the loan!
Online Title Loans For Bad Credit In Greenwood
Whereas these traditional financing offers require a credit score of at least 700, a title loan relies more on the collateral from your vehicle versus your credit history. Lenders in South Carolina know the chances of you paying back a loan are far greater when there's equity backing up the amount they lend out.
Did you know auto equity loans are easier to approve than payday loans and payday advances? That's because those loans are unsecured. Even though there designed for borrowers with poor credit, there's still some emphasis on your FICO score when no collateral is present!
What Else To Know About Greenwood Title Loans
In addition to processing and underwriting new applications, we can help you with title loan refinances in Greenwood. We often hear from customers with sky-high rates from many larger national lenders. It only takes a few minutes to get a new quote, refinance your current loan to a more manageable monthly payment, and improve the payment terms. Some customers can bring their current APR down 50% or more with a quick call to Premier Title Loans when they're looking to refinance. We also offer buyouts for customers struggling with their current lending terms and who can't get back on track with their payments. T
Another thing to consider about auto title loans in Greenwood is that even though the payment terms can last a matter of years, they're designed to be short term loans. We recommend customers start a savings account each paycheck to make sure there's money available when the due date rolls around.
Start Your Application For A Title Loan Now!
Premier Title Loans is here to help you get approved for an online title loan. We work with title loan lenders in South Carolina to provide competitive rates, flexible payment plans, and large amounts of cash. The process is simple, fill out our online application, and we'll connect you with a nearby lender! Don't wait any longer and apply with Premier Title Loans for an auto title loan in Greenwood, SC, today!
Cities Near Greenwood, SC: