Get cash in one business day for your paid off vehicle
We offer online title loans in Arkansas, and in some cases, there's no store visit required!
Online Car Title Loans With Fast Cash In Arkansas
Anyone in Arkansas can qualify for a title loan of up to $15,000 if they have a lien free vehicle and can verify their income. These loans don't require excellent credit, and you'll keep driving your vehicle while making monthly payments!
The lending offers provided by Premier Title Loans give borrowers in Arkansas a chance to get cash using the equity in their vehicle. These secured loans allow you to tap into your car's collateral and use that cash as security for the desired loan amount. A title loan allows anyone with a paid off car to borrow a fair amount of money, and you can be approved with no credit history or a poor credit rating.
It's widely known that finding lending options in Arkansas can be challenging. Few direct loan companies and banks, and installment loan companies will ask for a good credit score. With a car title loan, though, the amount of time it takes to underwrite your application is minimal, and we can often process a loan application on that same day!
Qualify For Car Title Loans In Arkansas
To qualify for a title loan in Arkansas, you'll need to bring the following documents with you or have them ready to upload if you're applying entirely online:
Proof of Residency – A utility bill or other document with your name and address is typically accepted
Vehicle Title In Your Name – The title to your paid off vehicle must show you as the owner, and there can't be any liens on the title. You must have a paper copy of the pink slip, as that's what the lender holds as collateral.
Valid Vehicle Registration – Get a certified copy of your registration documentation from any DMV location in AR.
These are the general secured lending requirements, but additional things may be needed. For instance, some licensed lenders want proof of income or employment. This helps them verify that you'll be able to repay the loan amount in full. Other lenders in Arkansas may not require this but could still ask for additional documents, such as bank statements or references, that show you made recent loan payments.
How Are Arkansas Title Loans Different From Payday Loans And Cash Advances
The difference between a title loan and a payday loan is that a title loan lender uses your car as collateral. In contrast, a payday loan company underwrites your application based on your credit history. A lender can repossess your vehicle if you fall behind on the payments. With a payday loan, the lender can sue you or send your debt to collections, but they cannot take your car away. The interest rates for title loans are sometimes lower than those associated with payday loans. Most local title loan providers will offer more significant loan amounts than payday advance companies. Arkansas's average title loan amount is around $1,500, while the average payday loan is $500.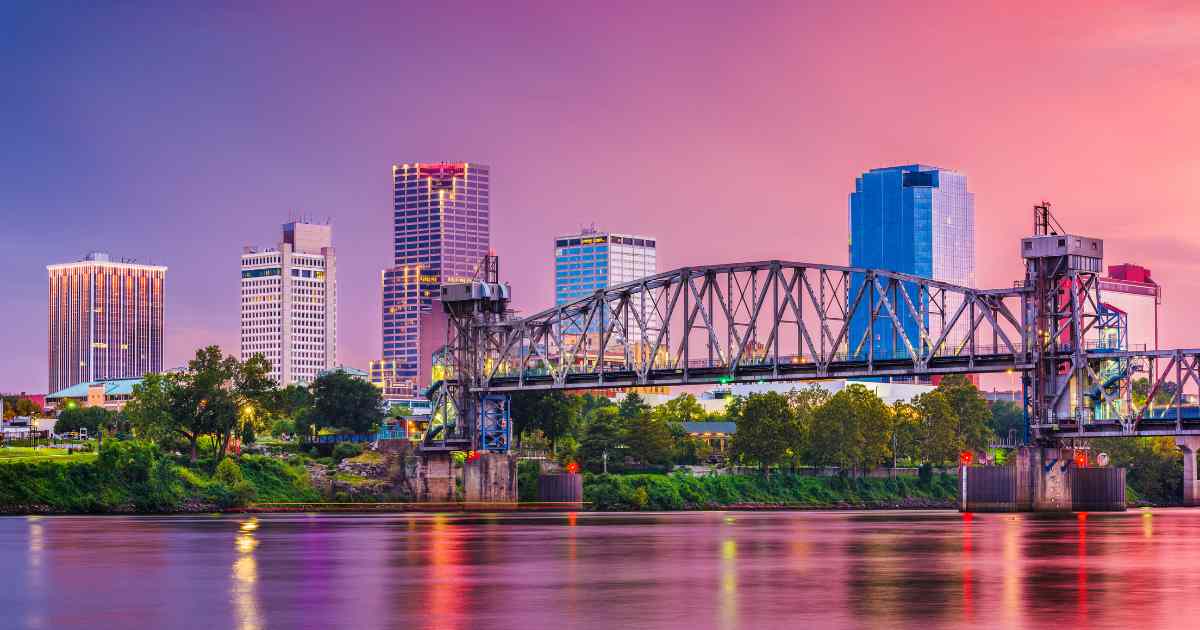 Where To Find Places Near Me In Arkansas That Offer Auto Title Loans
There are a few licensed lenders that offer car title loans in the state of Arkansas. Most of these companies have walk in locations in Little Rock And Fayetteville and will let you apply online and complete the document check in person.
When it comes to the vehicle inspection, you can expect a loan representative to come to you, as most lenders have a field agent that covers the entire state. Some of the bigger companies that offer car title loans in AR will mandate a detailed inspection of the car, which will occur at any lending location. The inspection is the last step before you sign the loan documents and get your cash! This last part of the funding process should take less than an hour and is even quicker when done in a retail setting.
Do Arkansas Lenders Offer Vehicle Title Loans Without A Credit Check
You're probably considering an online title loan because of your poor credit and not because these loans have high interest rates! Your lender knows you have poor credit, and that's why they won't waste time with a check of your FICO score. The good news is that most title loan providers will not perform a hard inquiry on your credit report and will instead focus on the value of your vehicle.
What Else To Know About Instant Car Title Loans In Arkansas
These secured loans can be underwritten and funded quickly, much faster than you expect from a personal loan company. Many title loan companies can fund your loan in less than 24 hours; some provide cash within a few hours of applying.
Now that you know more about getting a car title loan in Arkansas, why not get started? Apply online with Premier Title Loans or call 800-250-6279!