GET CASH FOR YOUR VEHICLE'S EQUITY IN GEORGIA
We offer online title loans with same day approval or you can call us anytime at 800-250-6279!
ONLINE TITLE LOANS WITH NO STORE VISIT IN GEORGIA!
Are you trying to borrow money from a personal loan lender but getting nowhere because of your credit score? Consider a car title loan from a lender in GA as these loans don't require good credit! Borrow up to $25,000 using your car's equity as collateral.
How Do Title Loans Work In Georgia & How To Apply
You can now apply with Premier Title Loans for a car title loan in Georgia! Get same day cash for a car that's fully paid off, and you can keep driving the car while you make payments on the loan. Borrow up to $20,000 with no store visit, and you don't need good credit.
Most borrowers can qualify for these types of secured loans within an hour or two, and you can often get the cash that same day. You don't need good credit, and most lenders in Georgia won't even check your credit score.
A title loan is a secured loan that lets someone borrow cash using their vehicle as collateral. A title lender will be more likely to approve a loan if a vehicle is either newer or has low mileage. This is because the car's resale value will determine the amount you can borrow with your collateral. Funding amounts vary, but you can often borrow between $500 and $25,000 in GA. It all depends on how much your car is worth.
A typical title loan is paid off over a specific period, sometimes, it can be a few months, but it's often going to be 1-3 years. It's important to remember that When you get a title loan in Georgia, you need to keep making payments on that vehicle and keep full insurance coverage at all times. If you don't make your monthly payment or your car gets totaled in an accident, the lender will come and get the car and sell it. So what should you do with extra cash after borrowing? You can use it to pay bills, groceries, gasoline, or other emergencies. The money is available for whatever you need when you need it.
What Are The Basic Requirements For Same Day Cash Title Loans In GA
Getting approved for a title loan in Georgia is relatively simple. You don't need good credit and the vehicle's condition is the most important factor. Other various requirements include.
– You must be at least 18 years of age. Local title loan companies will likely request a valid Georgia Driver's License.
– You have to have an active checking account. This is required as the lender needs to be able to debit a checking or savings account for the subsequent monthly payments.
– You need a valid vehicle with a clear title. That vehicle needs to be fully paid off, or it needs to be paid off within six months or fewer (this means cars that are being leased won't work).
– You must provide basic personal information like your name, address, and phone number. Sometimes, you may need to provide employment information showing you make a certain amount of money each month.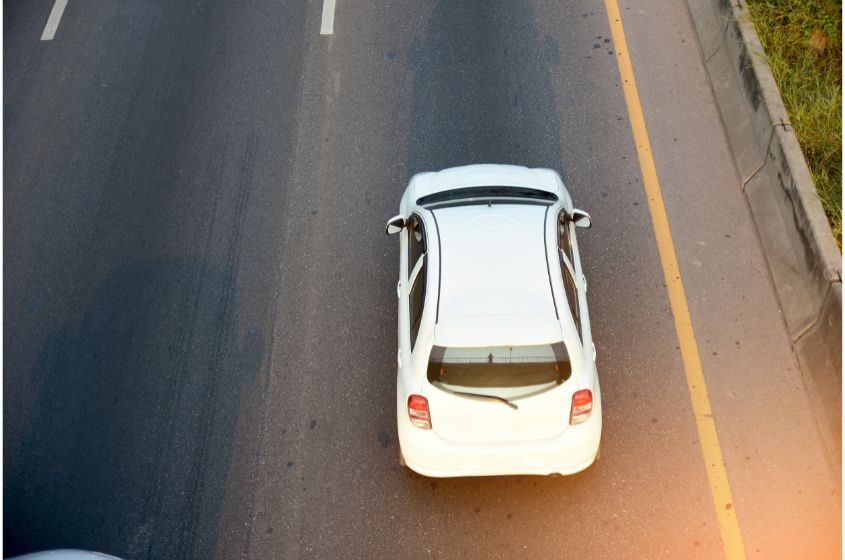 Can I Get A Title Loan In GA If I Have Bad Credit
Of course, you should have no trouble getting a title loan, even with bad credit or no credit score. However, finance lenders offering auto title loans in Atlanta understand that people with bad or no credit may not be approved for a traditional loan.
Depending on the underwriting requirements, you can often qualify with a bad credit score by providing at least 2-3 weeks of documented proof of income. They understand that people who work in lower-paying jobs may need to take some time off (maybe even up to 6 months) before they can afford their monthly car payments again. The only other criterion is good personal references like friends and family members who are unlikely to let you down if you cannot pay the loan back. Another thing to consider is that some equity lenders will report your monthly payments to different credit bureaus. So, yes, title loans will go on your credit in Georgia if you make the loan payments on time!
What Else Do I Need To Know About Car Title Loans In GA
You may be able to pick up your cash that same day if you apply with a local title loan company in Georgia. Many lenders will meet with you in person; by doing that, they can hand you cash as soon as you're approved. There's no need to wait for the funds to clear or the money to hit your bank account. The entire process can take an hour or less. Many finance companies in Augusta and Atlanta will allow you to apply online and finish the vehicle inspection in person at their location.
Fill Out An Application Online Or With A Local Lender Near Me
With Premier Title Loans, getting an auto title loan in GA has never been easier. Please complete our application online or start with a local lender in Columbus or Savannah to get cash for your car title today. Some local companies will lend up to 75% of the vehicle's value if you meet with them face to face, and you may get your cash that same day! After receiving your information, you can typically expect to hear back within 30 minutes. The underwriting and funding process can be completed in a few hours!