CASH FOR YOUR VEHICLE'S EQUITY WITH AN OHIO TITLE LOAN
Apply online using the form below or call us at 800-250-6279
ONLINE TITLE LOANS WITH FAST APPROVAL IN OHIO!
Premier Title Loans knows how difficult it can be to get approved for an emergency loan. That's we offer same day cash loans in Ohio using your vehicle's equity as collateral. Loan amounts range from $2,000 to $20,000 and you don't need a good credit score!
How Online Title Loans Work In Ohio
Ohio residents have multiple ways to get funding for a short term loan. But these days more residents than ever are considering title loans as a way to borrow cash without worrying about extensive underwriting requirements.
All you need is a vehicle that's in your name and paid off to get a title loan in Ohio. Sure, you may also have to verify your recent income and show proof of vehicle insurance and other references. But your car's equity is what's used as security for a car title loan. Unlike unsecured loans, there's little to no emphasis on your credit check and there may not even be a credit check when approving the loan.
Funding amounts vary based on your vehicle's resale value in Ohio and you can expect a loan amount of 50 – 65% of the current equity amount. The average loan amount is right around $3,000 and some customers can borrow $10,000 or more if they have a low mileage vehicle with significant value.
Another thing to know about these secured loans is that the interest rates are much higher than other unsecured loans with strict credit requirements. While a title loan company focuses more on the collateral in your car or truck, there's often no check of your credit history, and your APR can range from 40 – 120% because these loans are designed for customers will poor credit.
What's Required for Online Title Loans in Ohio?
Meet with a neighborhood lender near you in OH, or apply online with Premier Title Loans.
Having the following documentation available helps us process online title loans quickly:
Government ID or other driver's license in OH
Clear title on your vehicle with no active liens or cosigners
At least three references from family and friends
Proof of insurance with full vehicle replacement coverage
Pictures of your vehicle, including the current odometer reading and VIN.
The bottom line; If you own a newer car, truck, or SUV, you have a good chance of getting a vehicle title loan in Ohio.
Do you still have questions regarding your qualifications? It doesn't matter if you're looking for title loans in Toledo or other parts of the state! Contact us right away at 800-250-6279 for answers.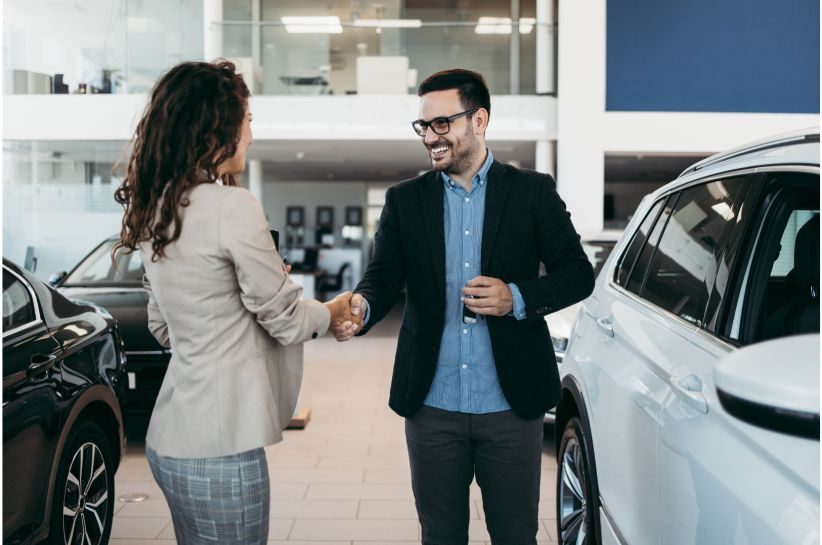 Apply For An Title Loan Online With No Store Visit In Ohio
Borrowers who choose to work with Premier Title Loans can get started with our online application or you can call 800-250-6279 to apply over the phone with one of our agents. It takes less than 30 minutes to complete your application, verify your vehicle information and send in the documents necessary for a title loan in Ohio.
Another benefit of working with Premier Title Loans in Ohio is that we may be able to match you with a lender that offers online title loans with no store visit. This means you don't need to deal with a time-consuming vehicle inspection and you can possibly verify the vehicle documents online and over the phone. Gone are the days when you need to have the vehicle inspected in person to borrow more than $1,000 with a title loan. Now you can complete this entire process online by sending in video proof of the vehicle's interior and exterior. We'll also need a current image of the odometer and VIN to avoid having the vehicle inspected at a location in Ohio.
 Refinance My Current Ohio Title Loan
A refinance can help you to reset the payment terms and interest rates with your current title loan. This can be a godsend for anyone who's trapped in a loan they can't afford. Consider what happens if you have an existing loan with an interest rate over 100%. By refinancing, you can significantly lower your APR and get a more manageable monthly payment. All it takes is one call to 800-250-6279 and we'll let you know if you can refinance your current Ohio title loan. There's no risk and you can potentially save thousands with a refinance or title loan buyout.
Apply For Online Title Loans In Ohio With Premier!
Premier Title Loans can take your application entirely online and get you through processing and underwriting within just a few hours! We work with local companies in Ohio and will connect you with a top loan provider near you. It takes less than 30 minutes for us to underwrite the application and all you need when you apply is your vehicle's title and proof of current income. We'll take it from there and find you the best interest rates and financing terms for what you need.
So why wait any longer? Apply online with Premier Title Loans or call 800-250-6279 to cash out equity from your vehicle with an instant title loan.
Cities In Ohio: