Get cash now with an instant approval title loan in Dayton OH
We offer title loans for your vehicle's equity and you can apply online or call us at 800-250-6279!
VEHICLE TITLE LOANS ONLINE IN DAYTON OH!
Are you looking to borrow cash using your paid off vehicle as collateral for a loan? An online car title loan allows anyone in Dayton the chance to pull equity from their car and there's no penalty for paying off your loan early. Loan amounts in Ohio range from $3,000 to $25,000!
Dayton OH Title Loans – How They Work
Sometimes, you need a little extra cash to get by, and it can be challenging to find a lender if you have poor credit. That's where title loans in Dayton, Ohio, come in. These short-term loans offer cash for paid off vehicles and work differently from traditional bank loans. Car title loans operate under a simple principle: your vehicle is used as collateral for the loan. This means the lender holds your car's pink until you repay the loan amount, plus interest and fees.
Eligible borrowers can borrow up to 65% of their vehicle's value, and most can qualify without much of a credit check. Read on to learn about the requirements for a title loan and what else you need to know before you apply with a local loan provider.
Requirements For Title Loans In Dayton, Ohio
You must show proof of vehicle ownership with additional documentation to prove your income and ability to repay the loan. The documents needed can include a monthly paystub, bank checking account info, or employment verification.
Other requirements for title loans in Dayton include a vehicle inspection and holding full auto insurance coverage. Most lenders require full liability coverage on the vehicle you're using to secure your loan. Regarding the vehicle inspection, this is often up to your lender and can be completed at their local location, your house, or your business. In addition, some companies accept video verification of your car or pictures of the vehicle to show it's in good condition and matches the current resale value in Ohio.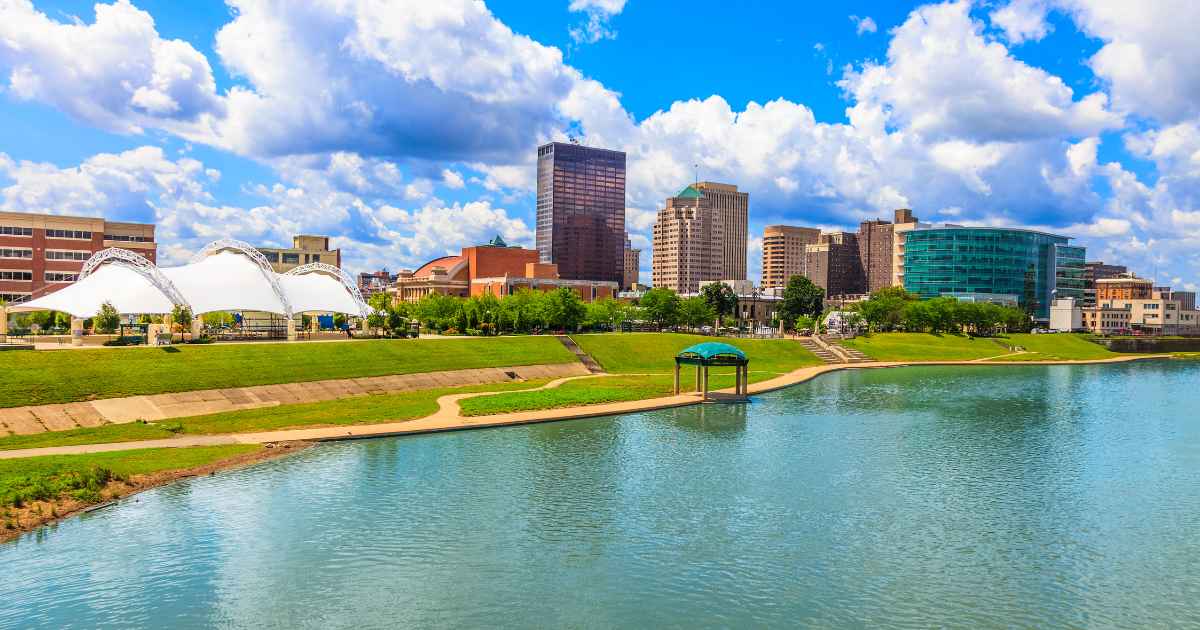 Things To Consider Before Getting A Title Loan In Dayton, Ohio
Before committing to any lending offer in Dayton, you must know the exact loan amount and monthly payment – plus interest and fees – so there are no surprises when it comes to repayment. Lenders in Ohio offer a variety of different terms and loan amounts to suit different budgets – from as little as $300 up to $15,000 for cars and trucks that are newer or in better condition.
However, there are other things to consider before getting online car title loans in Dayton – including fees and interest rates, which vary widely depending on the loan amount and your underwriting details. The typical APR for secured title loans in Ohio is around 65%, but it can be as high as 30% per month or even more.
Laws Regarding Secured Loans Near Me In Dayton, Ohio
Online title loans in Dayton are regulated by both federal and state laws in Ohio, which means there may be some variation between companies regarding interest rates, loan amounts and repayment terms. For example, since title loans are secured against a car's equity, there's not always a consistent repayment term and there's always an option to payoff your learn early before it become's due.
There are also regulations on how loans with a car as collateral are structured and the terms a lender can offer. For example, if you don't repay the loan on time or default on the payments, a lender can't repossess the car until they have first sent a written notice stating that they will do so (at least five days before). Also, the lender can't collect on that debt if you file bankruptcy while still owing money on the loan. That makes it nearly impossible to get improved if you've recently gone bankrupt or dealt with a repossession.
Title Loan Lending Options To Consider In Dayton
Many auto title lending companies operate in Montgomery County, so there are plenty of places to shop for the best rates and payment amounts. Some customers would rather submit their information online and then physically visit the lender's location to finish the transaction in person.
Lenders can verify your identity, check your credit score and assess your vehicle's value much more efficiently when you arrive at their office – especially if you have any additional questions or concerns about how title loans work. Simply put, applying in person gives you a better chance of getting approved quickly. That way, you can get a cash advance without waiting too long – since some companies may not be able to complete underwriting until after hours or on weekends.
Finally, many people seek car title loans because they live paycheck-to-paycheck, have no other way to borrow money, and struggle financially to pay unexpected bills. Many cannot travel far away from their homes or employment to sign documents or get their vehicle inspected. So by having a lender nearby, you can easily apply and have your application processed within just a few hours – which could be lifesaving if you urgently need cash until your next payday.
Apply Today For An Online Title Loan in Dayton, OH, With Premier Title Loans
When you're short on time and need to borrow money fast, applying for a title loan online from your home may be more manageable. This is especially true if you are worried that there might not be any title lender offices in Dayton or where you live or work. Premier Title Loans makes it easy to get cash for your car's equity, and we can help you anytime online; you can also call us at 800-250-6279 to complete your application over the phone!
Cities Near Dayton, OH: