CASH IN 24 HOURS WITH A TITLE LOAN IN COLUMBUS OH
We offer online title loans, and in some cases, there's no inspection required!
APPLY FOR A TITLE LOAN ONLINE IN COLUMBUS OH
Are you interested in getting an online title loan in Columbus, but not sure what's required? Here in Ohio, all you need is a paid off car or truck and proof of monthly income. Loan amounts start at $3,000 and you can pay off the loan over a period of months or years!
Everything To Know About Columbus, OH Title Loans
If you're a resident of Columbus, Ohio, and require quick cash for an emergency, you can take out a car title loan. These secured loans are a novel way to get some money and are secured by your car's title. This means your car's equity is what secures the money you borrow. Online title loans allow people to borrow large sums of cash and much more than they can get from banks or payday advance companies. Expect a loan of $3,000 or more using your vehicle as collateral, and some companies can offer upwards of $10,000 for high value cars and trucks.
Requirements For Car Title Loans Online In Columbus Ohio
If you're considering taking out a title loan in Columbus, Ohio, there are a few things to know about what's required. The essential requirements for any secured vehicle equity loan center around proving there's enough equity in the vehicle.
The vehicle needs to be completely paid off, and you must have a title that's lien free. That means no cosigners or additional lenders can claim ownership of your car. Some companies will also want proof of valid employment and verification that your car has full insurance coverage.
How To Apply For Car Title Loans – Online Or In Person
Gather all the required documents and complete an online application here with Premier Title Loans. We'll start processing your loan approval and look to match you with a local lender in Columbus. After the vehicle inspection and contract signing, you can have the cash sent to your bank account or pick up the funds at any Western Union location within the city.
You can always apply with a local title loan company here in Columbus. There are many direct lenders spread out all over Franklin County, and they will all accept your application in person. When you apply with a direct loan provider near you, remember to take all the required documents to save time.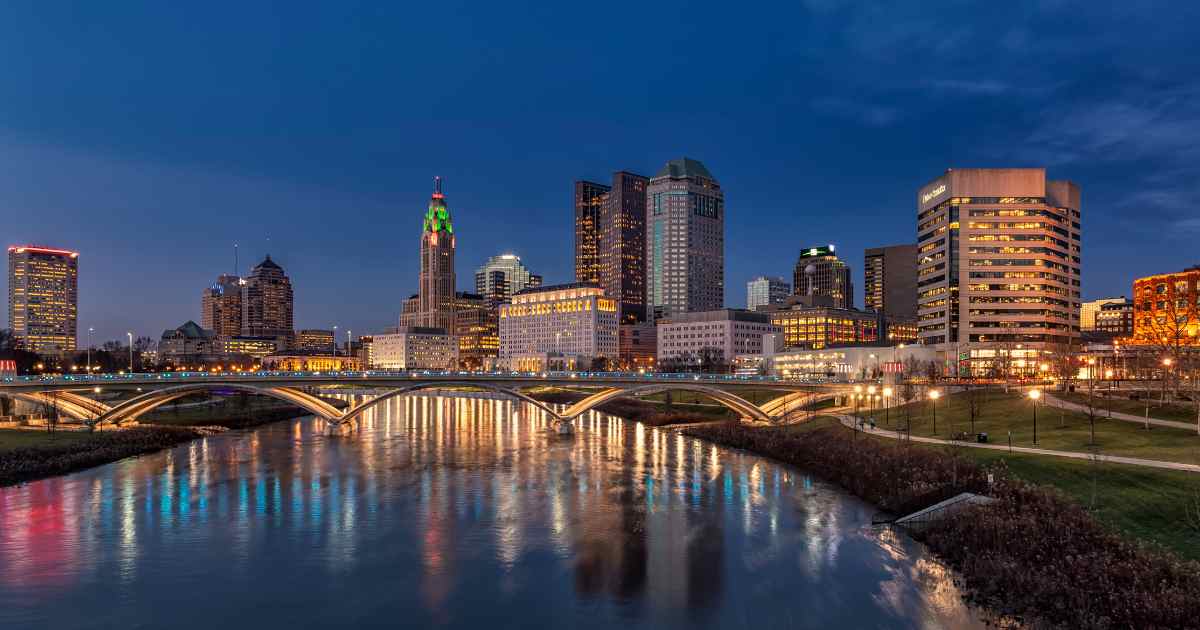 Pros of Title Loans Near Me:
– Quick cash funding – Title loans are secured by your vehicle, so you don't need to wait days for a loan approval. Get your cash in less than 24 hours with a title loan!
– No credit check required – Yon won't need a standard credit check that's common with installment loan lenders in Columbus. So even with bad credit, you can still qualify for a loan.
– Keep your car – One of the best things about title loans is that you keep your vehicle and continue driving it while making payments. Any finance company in Ohio should offer this service, and there should be no need to hand over your keys or the vehicle itself as collateral for the loan.
Title Loan Drawbacks:
– High APR – These loans have interest rates that can approach 100%. Auto title loans are expensive, and you should avoid these high rate loans if other lending options are available!
– Risk of Repossession – There's a realistic chance your car will be repossessed if you default on the payments. That means your car will be taken as collateral by the lender, and you'll have 30 days to get it back before it's sold at auction.
– Loan limits – The amount you can borrow with a title loan near me in Ohio is based on your vehicle's resale value.
Apply Online For Same Day Title Loans In Columbus, Ohio
Call Premier Title Loans at 800-250-6279 or apply online for an instant approval loan for your vehicle's equity! We'll work to get your application approved and funded with a local lender in less than one business day. Best of all, your lender can wire the funds right to your bank account within 24 hours.
Cities In Ohio Near Columbus: