What lending options do I have if I want to use my vehicle title as collateral?
We know many lending choices are available to those who need short term cash. You can apply with your bank for a personal loan or contact your local credit union to see if they have any low interest funding options. Some consumers with bad credit will seek out payday loans and or cash advances as a way to meet an immediate cash crunch.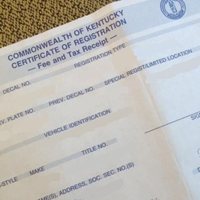 There's always the option of borrowing money from a friend or neighbor. But sometimes that can lead to stress and problems down the road. All those different choices contrast with what you can do with a free and clear pink slip. Most applicants know they can access cash using vehicle equity as collateral.
Even though a car title loan is synonymous with quick cash, did you know there are multiple financing options available? It all depends on a few important factors. For example, what's your current credit situation? How much equity do you have available in your car? The most important consideration is what state you live in. Some states don't allow any type of car title loan offers. Other states will require you to apply for different loan options. Let's break down the different choices you have.
A Car Title Loan with direct deposit lets you get cash from the equity in your vehicle
The most widely used and standard method of secured financing is a typical car title loan. With this form of borrowing, an applicant uses their pink slip to guarantee a loan. The borrower needs to show sufficient equity, and they can't have any past liens or current bankruptcies. Like a payday loan or installment loan, this method of borrowing has high fees and interest rates. But you can borrow a large amount of money and you can pay off the loan proceeds early to avoid costly finance charges down the road.
With a traditional car title loan you hand over the title to your lender, and they keep it for the life of the loan. What's important to note here is that you can keep driving your vehicle. Most online lenders these days will be fine to hold your vehicle title as collateral while you have the loan. Anyone that owns a car with a free and clear title can apply for next day funding. You can check out the Premier application for a car title loan and get a funding decision that same day.
Get a vehicle title pawn to access cash
Another loan option is a vehicle pawn. With a vehicle pawn, you're going to hand over your pink slip, keys and vehicle to the lender as forms of collateral. We don't see this financing option much anymore because a traditional car title loan is simply better. Who wants to take out a loan but hand over the automobile at the same time? Instead, consider other types of title loans like a boat title loan or motorcycle title loan if you have either of those with full equity and no liens.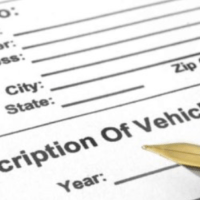 It will be hard to make monthly payments if you can't drive to work or do other things. We still see a few companies in the south that provide this type of funding. Most are legitimate retail pawn shops and a vehicle pawn functions much the same as what you would expect with other items. As an example, you can get cash for a diamond ring or any other expensive item. The same is true in this case if you pawn your vehicle to pay for emergency expenses.
Choose a title loan online with direct deposit or a vehicle registration loan
Some states allow what is called a registration loan. With this type of online funding, you can receive cash even if you have an existing lien. For instance, let's say you needed to borrow a few thousand dollars. It's going to be difficult to qualify if you still owe your bank or lender for the initial amount you borrowed to pay for the car. A registration loan provides a solution for this and it's much easier to get approval versus a pink slip loan. You can still get cash for a vehicle but you don't need to turn over the pink slip. Most registration loans online are written for less than what we often see with a normal title loan direct deposit. The amount you borrow will depend on your overall financial situation and of course the vehicle history and condition. This form of financing is not seen in most states so check and see what you have available in your area.
We see registration loans written all the time in Arizona. To qualify you'll need to provide current AZ registration, a bank statement and other relevant information like proof of income. Most online lender want to see that you have a checking account.