GET CASH IN 24 HOURS WITH A TITLE PAWN
We offer online auto title pawns and you can keep driving your car after approval!
TITLE PAWNS ONLINE WITH NO STORE VISIT!
Are you looking for a title pawn company that offers cash for your car's title? Here at Premier Title Loans, we offer fast approval for anyone with a paid off vehicle. These auto pawns are great for someone who needs to borrow over $1,000 and you don't need a good credit score!
What Are Title Pawns, And How Do They Work
Auto pawn loans have been around for decades and used to be much more popular than the typical car title loans we see today. With an auto pawn, you are handing over the vehicle to a lender or pawnshop as collateral for a secured loan. Fall behind on the loan and risk losing your car as the lender has the right to sell it at auction. Auto pawn companies are typically more lenient regarding how much they lend because the loan is backed up by an actual vehicle, and they do not need to deal with a repossession.
Lenders take on these types of secured transactions with minimal underwriting because the loan is backed by the collateral in your vehicle. Title loan companies are also more understanding since they are working with something they can liquidate quickly to recoup their losses. At the same time, an unsecured lender can't fall back on any collateral if there's a loan default.  The good news for someone considering an auto title pawn is that the interest or APR will sometimes be lower as there is less risk than a typical online title loan.
What's Required To Pawn A Car Title
You need a vehicle with equity to qualify for a title pawn. Like car title loans, you need a vehicle titled in your name with no other cosigners.  The car often needs to be lien free, but in some cases, you can borrow cash from a pawn company that holds the vehicle as collateral.
Title pawn lenders will also require proof of income from your employer or bank statements that show your monthly payment. Expect a vehicle inspection with any title pawn and that can take place at any local office or authorized repair shop. They may ask to put an ignition switch or GPS tracking device on your vehicle, but that's often if you borrow $10,000 or more.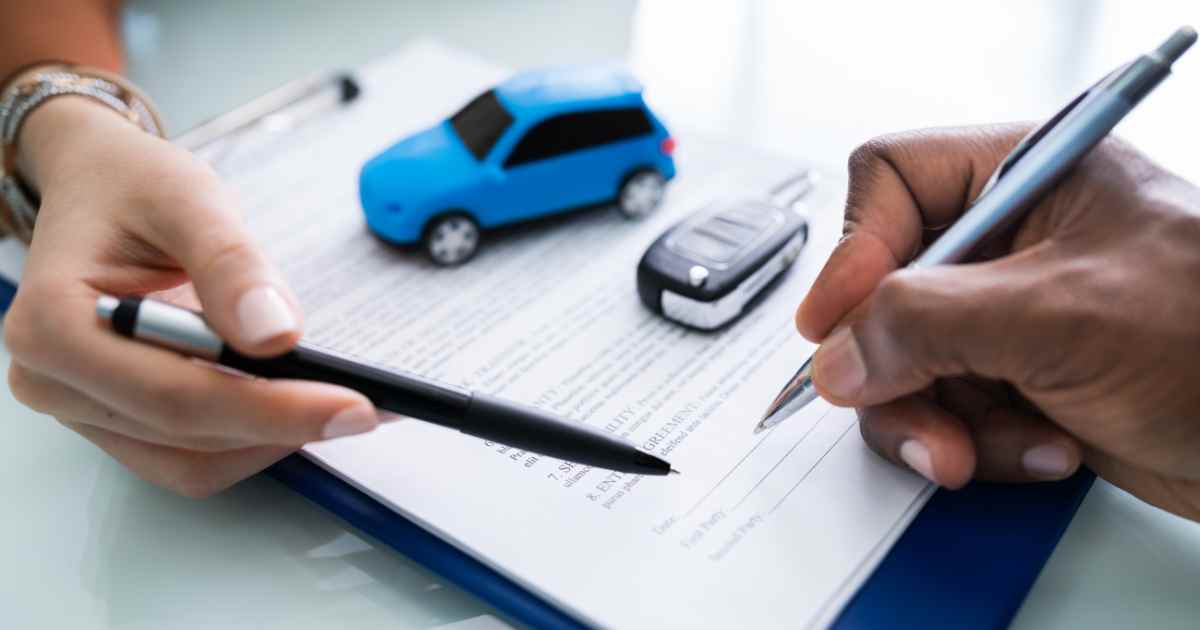 What Else To Know About Title Pawning
Title pawning can be an effective way to get cash by tapping into your car's equity. The APR can be lower than a personal loan as your lender has security in the form of your car title to fall back on if you ever default. A title pawn can cause you to lose your vehicle if the monthly payments are missed. But it could be an effective way to borrow money in the short term without turning to a payday loan company or cash advance service.
Difference Between Auto Pawn Loans and Auto Title Loans
Auto pawn loans are different from traditional car title loans in one significant way. Yes, you are using your car's equity as collateral for a loan. But with an auto pawn loan, you are handing over the vehicle as collateral instead of a car title or pink slip. This becomes a problem for people who need their vehicle to get to work or do not want to hand over a car as collateral for a loan.
Title loans online give the borrower more security when you consider they can keep driving the vehicle. On the other hand, most auto pawn loans don't require a pink slip as collateral, and the APR may be lower. Ultimately the risk is much higher with an auto pawn as the pawn shop in your state has your vehicle in their possession.
Risks and Drawbacks of an Auto Pawn Loan
Overall, for borrowers with less than perfect credit who need quick access to cash, an auto pawn can be a good option versus other more traditional title loan alternatives. Auto pawn companies, like title loan lenders, offer the minimum amount, often about half the car's value, so the loan does not have to be fully repaid. And since the lenders usually advertise that they will give loan quotes for no money down, they will require that you put down a little as a deposit.
However, as was with the car title loan companies, some risks must be considered to protect and serve borrowers. Remember that these businesses also operate on a high risk basis, and title pawning companies mitigate their risk by using the car's equity as collateral. So, always do your due diligence; if uncertain, do not get a loan!