SAME DAY CAR TITLE LOAN IN MISSOURI
Apply for an online title loan below, or call us at 800-250-6279!
MISSOURI TITLE LOANS WITH NO STORE VISIT
Are you looking to get a title loan without having to visit a lending location or deal with a vehicle inspection? Premier Title Loans offers same day approval for well qualified borrowers, and you may be able to complete the entire process online. Loan amounts range from $2,000 to $20,000 in Missouri!
How Car Title Loans Work In Missouri
If you're looking for a way to get quick cash funding, you may want to consider a title loan using your car as collateral. Premier Title Loans provides online approval with loan amounts determined by your vehicle value and employment status. These secured loans are available for borrowers with bad credit; you don't need excellent credit to qualify!
Your car's title can't have any liens or cosigners, and you must sign over the pink slip to your lender once you're approved for the loan. Keep driving your vehicle with a Missouri title loan, and you can typically borrow $2,000 or more with your first application.
Apply For Missouri Title Loans
Apply with Premier Title loans online or over the phone at 800-250-6279. Missouri is a large state with many national and local title loan companies offering different rates and terms. Anyone in MO can apply online and complete their inspection with a lender in Kansas City or any other part of the state! The same goes for those seeking cash loans in Springfield or St. Louis. You won't need to drive far to find a licensed title loan lender in St Louis, and most firms offer funding in 24 hours or less!
The vehicle inspection can be completed locally, and some companies will even send an agent to your home or business to look over the car before you review the contract. After the inspection is completed and the contract signed, you can have the money sent by ACH to your bank account or even pick up a check or money order at locations throughout the state!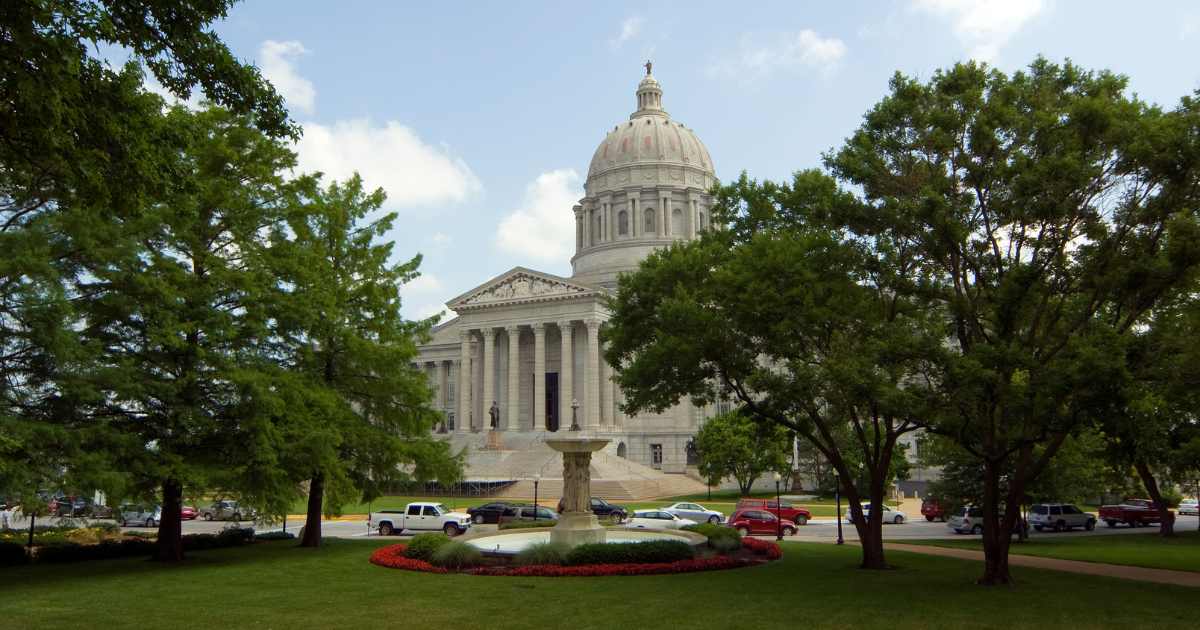 Do I Need Good Credit Or Proof Of Income For Online Title Loans In Missouri
The vast majority of Missouri vehicle title loan lenders don't run credit checks, or they won't look past the main checkpoints of your credit score. Bad credit is not a concern with underwriters; most will only check to see if you have a car title and a valid photo ID. Most borrowers can get approved within 24 hours, which means you may be able to pick up the cash in person if you're looking for a title loan in St Joseph, MO.
You can always apply online with Premier Title Loans from anywhere in Missouri, and while you don't need good credit, you may be required to show monthly income and employment. Those with bad credit and an easily verifiable employment history may want to get a few different lending quotes and offers. You'll likely get some decent loan offers and can compare the best title loan offers.
Auto Title Loan Funding Amounts In Missouri
Loan amounts vary based on your lender requirements and vehicle value, but expect a first time funding amount of $1,500 to $20,000 in MO with an average of $3,000.
Local lenders are limited by state laws that regulate how much a licensed lender can charge and the lending terms. These amounts change often, so you should always stay on top of the most recent regulatory changes concerning Missouri loan providers.
Benefits Of Missouri Title Loans
Besides the fact that these loans may be the last source of cash for someone with bad credit, you can also count on fast funding. The time to get your money with Missouri title loans is generally less than an hour, and you can have the funds wired directly to your bank account so long as you have a form of identification. You might also be able to pick up your cash if you live near a financing location that offers money orders or cash pickup.
Sometimes, you could pick up the funds within an hour of approval if you're looking for a payday loan from a title loan company in Kansas City. Not all companies offer this, but it's always best to ask about instant cash access just in case they have an office close to you!
Are you here to see how much money you can get using your vehicle as collateral? Apply now with Premier Title Loans, and you'll know if you qualify for a loan within 20 minutes! Please complete our online application or call 800-250-6279 to borrow $3,000 or more with a title loan!
Other cities offering loans in Missouri