Premier Title Loans offers a convenient and straightforward way to get approved for a car title loan in Springfield, MO, with no store visit. We can take your application online and get you quick with your vehicle's equity. Everything can be done in 24 hours if you have all the documents and other paperwork ready!
These types of equity loans use your car title as collateral for the loan amount. The loan is then repaid with interest over a set period, with a payoff range of 6 months to 3 years. If you are unable to repay the loan within that time frame, you may be able to extend the loan or renew it.
Apply For A Title Loan In Springfield, Missouri
At Premier Title Loans, we understand that life happens and things come up. Our process is designed to be as simple as possible. We want to help get you the cash you need when you need it most! To apply for a guaranteed approval car title loan with Premier Title Loans, simply fill out our online application form with the most relevant details regarding your vehicle and contact info. Once we have received your completed application, one of our loan specialists will contact you to discuss your options and start underwriting your loan.
You may need to get your car inspected when applying for Missouri title loans. If that's the case, we will work with you to arrange a time and location that is convenient for you. It will take less than an hour for a licensed agent to confirm the vehicle runs and is in a condition that matches comparable resale values in Springfield. Then, once your loan has been approved, you can sign your loan documents electronically and get your cash! It's that easy to pull out equity from your car or SUV! So don't wait any longer; apply now and let Premier Title Loans help you get the cash you need today!
Can I Still Apply For Instant Auto Title Loans Online With A Bad Credit History
At Premier Title Loans, we understand that life happens and things come up. Our approval process is designed to be as easy to understand as possible. We want to help get you the cash you need when you need it most! Finance companies that offer loans in Springfield know that most customers applying for a title loan have credit issues. Frankly, they are more concerned with what your car is worth and what amount of equity you can bring to the table. That's why your vehicle's value and current monthly income are far more vital to them than your standard FICO score. Even with poor credit, you can still apply for a vehicle equity loan with us, and there's a reasonable probability that your credit won't be checked!
Are There Options To Get A Direct Title Loan Near Me In Springfield, Or Can I Only Apply Online
Most companies in Springfield offer both online and brick-and-mortar title loans. This means you can apply from your home or place of business or come into one of their physical locations in Greene County, Missouri, to speak to a loan specialist in person. If you're unsure where the closest equity lending location is to you, simply call us at 800-250-6279, and we'll be happy to assist you.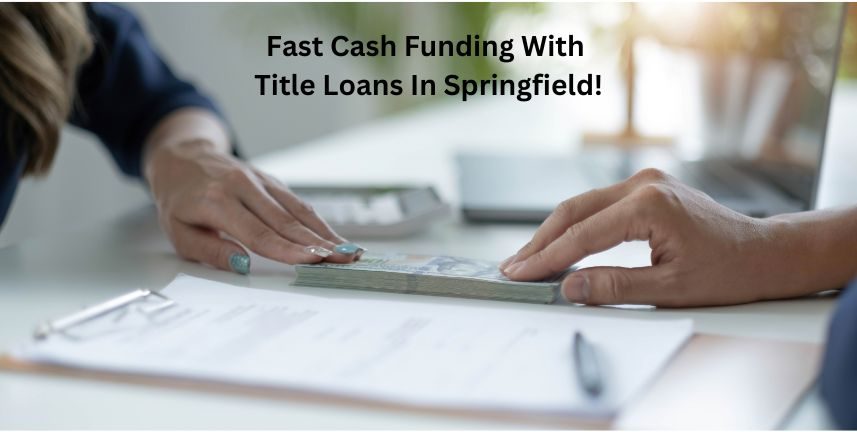 What Are The Requirements For Getting A Title Loan In Springfield, MO?
The requirements for getting a car title loan in Missouri are pretty simple. You must be 18 years old or older, with a valid ID. You need proof of income showing sufficient money to afford the required payments. Most importantly, you must provide proof that you own your car and that it's lien free. That means you have no co-signers or other claimants on the pink slip and possession of both the vehicle and the original title. Of course, you'll keep driving the car after the loan is approved and funded. Still, your lender will take possession of the vehicle's title, which acts as security for any funded amount.
Online Loans In Springfield – Alternatives to A Car Title Loan
Just because we offer online title loans doesn't mean we'll always recommend this as a way to get emergency cash. Several lending alternatives exist in Springfield, MO; many can be found online. Online loans have been offered in Missouri for years. These can be great for applicants who don't want to tap into their car's equity or simply for those who don't want to risk putting up a vehicle as collateral. Here are some other types of online loans you may want to investigate before deciding on a title loan:
– Personal Loans from Credit Unions or Banks – This could be a viable option if you have good credit. However, the approval process can be lengthy and not ideal if you need fast cash.
– Payday Loans – These short term loans can be obtained quickly, but they often come with extremely high interest rates and other fees that make them challenging to pay back. Not to mention that some types of cash advances are not allowed in Missouri!
– Borrowing Money from Family or Friends – Sometimes this is the best option, but it's not always possible. You'll also want to consider how this could affect your relationship.
If you review those options and decide that an auto title loan is your best bet, we invite you to apply online with Premier Title Loans. You can apply any time of the day, and we'll contact you with a no obligation loan estimate after you apply!
We also offer lending options for people in other parts of the state. We have you covered if you're looking for a loan in St Louis. For those in neighboring states like Kansas or Oklahoma, remember it's best to apply with a lender that knows the individual lending regulations in that state!