Cash For Your Vehicle With Premier Title Loans.
We offer online title loans in Kansas City with no store visit required!
TITLE LOANS ONLINE WITH NO STORE VISIT IN KANSAS CITY!
Anyone with a clean and clear title can borrow $3,000 or more with an online title loan in Kansas City. You won't need excellent credit and some customers can get their money in 24 hours or less. Qualify with your car's title and proof of income!
An online title loan allows you to borrow money with your vehicle serving as collateral. Title loans often come with higher funding amounts, longer repayment terms, and lower interest rates when compared to payday loans.
Here at Premier Title Loans, we offer convenient access to same day cash in Kansas City for borrowers with a free and clear title. All types of credit scores are accepted, and you will keep your vehicle during the loan repayment term!
Why Get An Online Title Loan In Kansas City
You may wonder, why get an online title loan in Kansas City, MO, with so many other lending options available? If you have excellent credit, you should go with an unsecured personal loan that doesn't require collateral. But for those with poor credit, a title loan can be an excellent way to borrow cash when you'd otherwise be denied for traditional loan offers.
Title loan companies in Kansas City use your car's collateral instead of your credit history to get you approved. That means anyone with a vehicle worth $2,500 or more can qualify for an online title loan that starts at $1,000! Your FICO score and lending history are less important than your vehicle's value and some companies can offer funding in just hours after approving the loan.
Requirements For A Kansas City Title Loan
Title loans are ideal for anyone with a lien free car title, as the primary requirements are far less than what you'll see from unsecured lenders. Other than your car's title, you may need proof of income showing sufficient monthly income allowing you to make the monthly payments. Also, expect to provide proof of residence in KC, photos and videos of the car you plan to use as equity, and a photo ID from a state or federal agency.
There are no significant requirements for a credit check or minimum credit score when you get a collateral loan in Missouri. That's because most direct lenders in Kansas City won't even run a traditional check while underwriting a title loan! Instead, they focus on the equity value of your car and truck and use the current resale amount to determine the amount and interest rate for an auto pawn loan.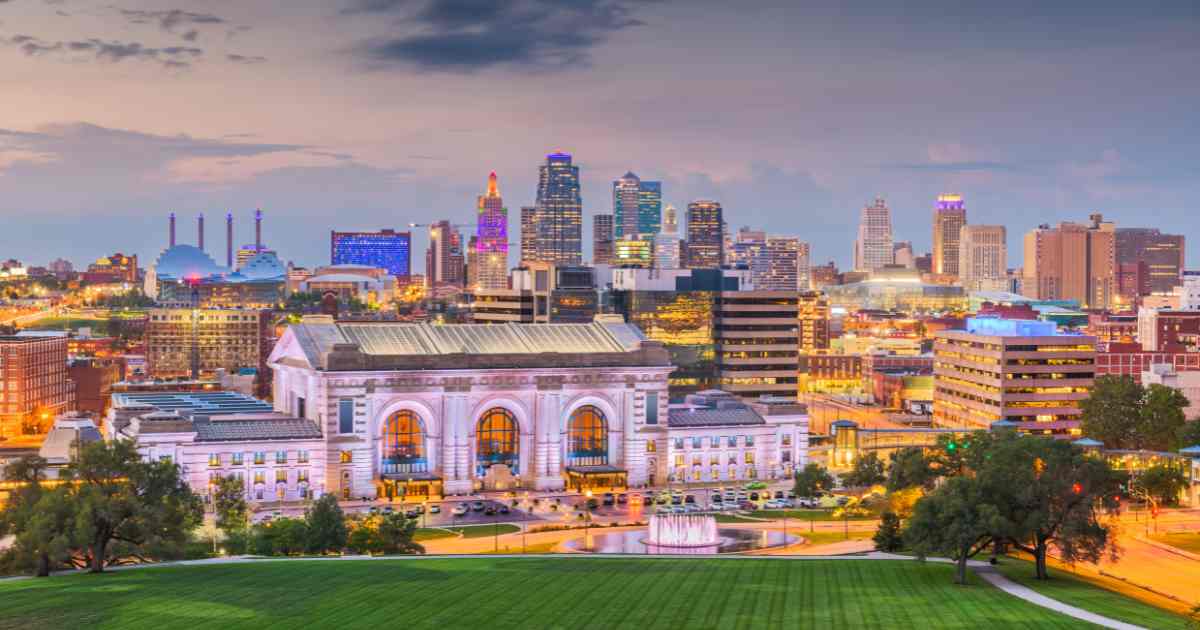 Loan Amounts & Interest Rates With A Kansas City Title Loan
Premier Title Loans is here to get you qualified fast for a title loan. We'll take your information online or over the phone and then connect you with a local lender in Kansas City that offers same day approval. Because we work with multiple companies near you, we can shop around and find the best interest rates and repayment terms for your specific situation. We can even help you if you're looking for a loan of $10,000 or more!
The average funding amount for a title loan in Missouri is $2,000. That's figuring a vehicle's worth $5,000 or more and of course, you can qualify for more cash with a high value vehicle. The interest rate on your loan will be high and you may see an APR of 100% or more.
Applying with Premier Title Loans is helpful, as we'll match you with multiple companies and allow you to find the lowest rate for your desired loan amount. In some cases, you can find auto title loan interest rates in the mid-30s. These rates are still high, but you can make extra monthly payments and repay your loan balance in months rather than years.
Apply With Premier Title Loans For Same Day Cash
Are you looking for cash in 24 hours or less with an online title loan for bad credit? Well, Premier Title Loans has you covered as we'll process your application quickly and find you a local company that offers cash that same day! There are a few lenders in Downtown Kansas City and the Power and Light District that offer walk-in services where you can complete an inspection and get your money within hours. However you choose to apply, you can ask for the funds to be sent to your bank account or pick up a money order at any number of locations near I-70 in KC.
Get started anytime with the Premier Title Loans online application, or call us at 800-250-6279!