We can get you a title loan in Seattle Washington if you have a paid off vehicle and bad credit isn't a problem either. A title loan that's serviced by Premier Title Loans can be a great option if you have been turned down by other lenders, have a bad credit history, or have no credit history at all. We don't look at your monthly income when determining if you qualify for a title loan in Washington, which allows everyone to get the money they need regardless of their financial status. Premier Title Loans gives an instant decision for Seattle residents with same day funding- allowing you to have the cash in your hand today!
How To Get A Title Loan in Washington State
Title loans in Washington are available in every city and town that is located in the state including Tacoma, Seattle, Spokane, Everett and Kirkland just to name a few. While there are numerous physical offices you can go to apply with, you also have the choice to fill out an application online. By going with a completely online title loan process you can skip past the lengthy time it takes to meet with someone in person and simply get right to the underwriting. To get started all you need to do is go online and fill out the secure online title loan application on our website. It takes about 15 minutes to complete the application.
What Do I Need To Get Approved For A Title Loan in Seattle, WA?
When you apply for a title loan in Seattle, it is important to have all of your information readily available. This includes the full legal name, address, and phone number of the person who owns the vehicle being used as collateral.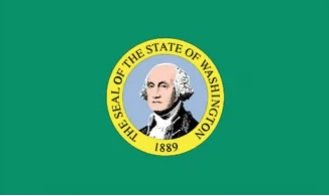 You will also need to know your Social Security Number, Date of Birth, and Driver's License Number. In addition, be sure to have your Vehicle Identification Number (VIN), license plate number, and insurance information at hand before applying for a title loan in Seattle. While you won't need all this information every time and especially if you're a previous customer, it can only help to speed up the process. Reach out to the Washington Department of State Licensing if you're having any trouble tracking down your vehicle or licensing information.
In some cases, you must provide a valid form of identification at one of our locations and submit to a vehicle inspection and review. In this case, a driver's license or another form of government issued ID is required to receive approval on a title loan application. A vehicle inspection may be required to verify your car is holding sufficient value and has no new damage. Not all lenders will want to inspect the vehicle, but you can be assured of getting more cash for your vehicle title by meeting with a title loan company near me in Seattle if you have the lender look at your car.
Can I Qualify For A Title Loan in Seattle With Bad Credit?
There are some lenders who will ignore your bad credit and approve you for a title loan, but there are some requirements if you're looking for more than $1,000 with a title loan in Washington. The lender's decision is based on the car's condition, its resale value, your debt to income ratio, or any other factors that may indicate whether or not you can pay back the title loan. If you're approved, then our service fee is waived just to prove we're serious about making this happen for you. Having bad credit won't be an issue if the vehicle holds value, but there are some cases where a 3rd party credit check may limit the amount of money you can borrow.
How Long Does It Take To Get An Auto Title Loan in Seattle?
After meeting with a lender at a location near me in Seattle, most borrowers get their money back within 24 hours depending on how quickly their banks process the funds into their accounts after it has been deposited by the lender. In some cases, you can get cash quicker by meeting with your lender in person. When you go this route you can get cash in hand within a few hours. There's also the possibility to have the money wired to your account within one business day here in Washington.
Car Title Loans In Seattle – How Much Can I Borrow from Premier Title Loans?
You will be able to borrow an amount equal to 50-70% of the value of your vehicle. This percentage may vary depending on the lender that you choose, but it is important for you to realize that there is no set value on a vehicle when it comes time for a title loan. Many lenders in larger cities in WA like Seattle Kirkland and Tacoma will allow you to borrow more money as the vehicle values may be a bit more along with the cost of living.
How Do You Determine If Title Loans In Washington Are Right For You
Using your vehicle as collateral for a loan is not an easy decision to make. That's why you need to take some time to determine whether a vehicle registration loan or online title loans in WA are right for you. If you can pay off the loan within a few months, then you should be fine. However, if the term of the loan will push past six months and closer to a year, then it's probably best to reconsider using your vehicle as collateral or to explore other options. Contact premier Title Loans Today to get started on your application for a title loan in Seattle Washington!