If you're considering a title loan, it's important to be aware of the requirements that lenders typically impose. Most of us already know that title loans are most effective for someone who's having trouble qualifying for traditional loans. But the good news is that there are limited requirements as these are secured loans and you're using your vehicle as collateral for the full loan amount. Here are some of the key things you'll need to have in order to qualify for a title loan.
Title Loan Requirements – What A Lender Absolutely Needs
– A clear vehicle title: To qualify for an auto title loan, you must provide a vehicle with a clean title. That means there can be no liens or other loans against the car.
– Proof of ownership: You'll definitely need to provide proof that you own the car outright. This is often in the form of a car title that shows you as the sole owner.
– A steady source of income: Most title loan providers will want to see that you have a steady amount of cash coming in monthly and that you have the ability to make payments and not default.
-Proof of identity: As with any other short term loan you will need to verify your identity and personal information.
We will get into other secondary documents and paperwork that may be required but the four items listed above will be required with nearly every title loan company that you apply with. There may be situations where you borrow a low amount of cash or you still owe a bit of money to the original lender, but those are outliers. Most online title loans will require proof of ownership equity, identity and income and once you provide proof meeting those 4 requirements you will be well on your way to getting approved!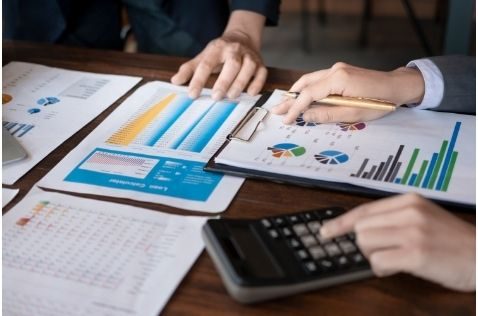 Documents & Paperwork Required For A Car Title Loan
Once you know what's required for title loans online the next step is to determine exactly what documents are needed. Let's break down the different documents that most licensed lenders will want to see.
– Vehicle Title Paperwork: This is the most important document and it needs to be free and clear of any other secured loans or liens. The car's title should have only your name on it as the current owner with no one else listed as a cosigner or co-applicant.
– Your driver's license or ID: You will need some form of government identification. This is the case with any finance lender and you won't get approved without documentation that verifies your personal information and social security number. In almost all cases a driver's license will suffice but if you don't have a license then another ID would work just as well.
– Income verification: This could come in the form of recent pay stubs, tax documents, or even bank checking account statements that show a consistent income coming in each month. That way a lender knows you make enough money each pay period to afford the payments even with a title loan with no job
– Insurance information: While not required by all lenders, some may ask to see that you have current vehicle insurance coverage and that the car is fully insured with payment going to the lender if the car is damaged or wrecked.
– Vehicle Registration: To meet current title loan requirements you will likely have to provide paperwork from your state DMV that shows your car is currently registered with tags and paperwork for the current year.
As you can see the title loan requirements are not as strict as traditional loans and in many cases, you can apply and get approved entirely online without ever having to step foot inside a lending office! The key is to work with a reputable title loan provider that will give you a clear understanding of what's needed to get started and what type of documentation they require.
Applying For A Car Title Loan – How To Get Started
Now that we've gone over some of the key title loan requirements, let's discuss how the application process works. Getting started is often as easy as filling out the form here in Premier Title Loans. You'll want to have all your documents ready so the process goes smoothly, but most of the time it will take less than 10 minutes to fill out the intro application, and then can try to complete the loan underwriting and processing within an hour. Here's a brief step-by-step on the application process:
Find a title loan provider – The first step is finding a reputable title loan company to work with. As an example, Premier Title Loans can get you qualified for fast funding in most states with the option to get cash in person or have it sent straight by ACH to your checking account. Whichever company you chose, it's best to compare financing terms from a few different secured lenders before making your final decision. Don't just go with the first option that you see, but rather compare multiple offers to make sure you're getting the best deal possible.
Start the online application or give them a call – Most times you can start the entire process by filling out an online form or giving the lender a call. They'll need some basic information about yourself as well as your vehicle. Once you have completed the initial application then it's time for step three.
Gather your documents – As we discussed in the title loan requirements section, you'll need to have some basic documentation ready when you start the online application process. This includes things like your title, driver's license or state ID, proof of income, and vehicle registration papers. If everything looks good on paper then it's time for step four.
Loan underwriting & processing – The last step is called underwriting, which is where the lender reviews your file to make sure everything lines up and that you meet their title loan qualifications. Once approved, they'll send over a contract for you to e-sign and then process the loan so you can get your cash as soon as possible. In most cases, if everything checks out you can expect to get the money for your car within one business day.
What Else To Know About The Essential Title Loan Requirements
As we mentioned above the main requirements for online title loans consist of an applicant proving vehicle ownership, equity, identity, and income. Those main requirements are so important because title loan lenders use them to assess an applicant's ability to repay the amount they are asking for. Here are some other things title loan applicants should know when reviewing the title loan requirements:
– The vehicle title will need to be in your possession and you have to hand over the pink slip to the lender. The finance company keeps this document as collateral while the payments are made each pay period.
– The title loan company will likely put a lien on the car during the life of the loan, which means they technically own it until the debt is repaid in full.
– Most auto title loans are issued for 30 days but can be renewed or extended if needed.
– If you happen to default then the lender can seize your vehicle and sell it to repay the debt. Because of that, these requirements are what the lender needs before any cash is disbursed.
– Title loans will come with high interest so it's important to consider the main title lending requirements and make an informed decision on what's best for your financial situation.