GET CASH FOR YOUR VEHICLE WITH A UTAH TITLE LOAN
We offer car title loans with instant funding. Apply online or call us at 800-250-6279!
UTAH TITLE LOANS WITH NO STORE VISIT!
Are you interested in getting a car title loan in Utah, but don't want to visit a lending location? You may be able to complete the application and underwriting process online and get your funds that same day. Funding amounts in UT range from $2,500 to $25,000!
Qualify For Utah Title Loans & How Do They Work
Utah title loans are a great way to borrow cash using their vehicle's collateral. You don't need good credit to be approved for these loans; there likely won't even be a credit check. Loan amounts start at $2,000 and go to $25,000 for high value cars and SUV's.
To qualify for a title loan in Utah with Premier Title Loans, you'll need a lien free vehicle title and proof of employment with bank statements or income verification. The car's title needs to be in your name, and there can't be any other lienholders or lenders who claim ownership of the vehicle.
How Much Money Can I Borrow With A Title Loan?
Borrow up to $25,000 with a title loan. Average loan amounts are around $3,000, and most customers can qualify with a year 2008 or newer vehicle with less than 125,000 miles.
Your loan is mainly based on the equity value of your car, and you should be able to borrow up to 60% of the vehicle's collateral. To determine the vehicle value, a licensed lender will likely go by the current resale value for comparable sales in the Beehive state!
Interest Rates For Online Title Loans In Utah
The interest rates for online title loans in Utah range from 30% to 110% but can be higher depending on your credit score and ability to repay the loan. No doubt, title loans have high interest rates and you can dig yourself a hole if you miss payments or borrow more than you can afford. Shop for the best rates and get multiple quotes from local companies. Even saving a few percentage points on the APR can mean a much more affordable repayment term.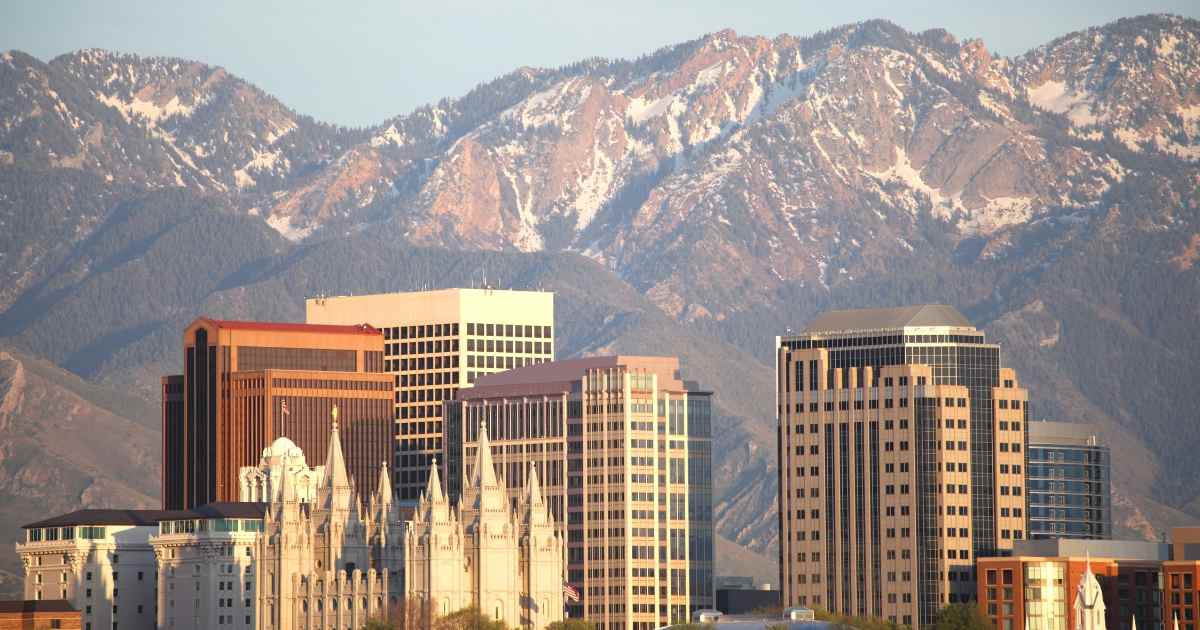 Auto Title Loans Online With Bad Credit
Auto title loans are possible for anyone with poor credit. A title loan may be a good choice if you have less than perfect credit because your car's collateral is what's used to underwrite the loan! Whereas unsecured lenders will solely focus on your credit history, a title loan lender is more focused on the equity in your vehicle. There may be an initial credit check to look for past repossessions, but you shouldn't worry about a poor credit score leading to your application being denied.
Apply For Online Title Loans In Utah Or Go With A Local Lender
Apply with Premier Title Loans to be matched with a licensed lender in Utah. You can apply online or over the phone, and as always, you can meet with a direct lender in person anywhere within the state. There are additional fees for nationwide customer service, processing paperwork, and wire transfers.
On the other hand, local lenders around Salt Lake City and St George often have physical locations, making it easier to get cash in writing quickly. If you're comfortable applying online, research the best title loan companies and consider Premier Title Loans, as we can match you with a top local lender. With any company you choose, ensure you know who you're working with and ask for the best reviews regarding title loan companies in Utah.
Another benefit of applying with a local title loan company in Utah is getting your funds immediately after signing the contract. The exact time frame depends on the lender you work with, but many title loans are funded in 24 hour or less if you have all the documents ready to go. With an online title loan company, transferring the money by bank wire or ACH to your account may take a few days.
When comparing online title loans in Utah, ask about funding times and associated fees so that you're making an exact comparison. By applying with Premier Title Loans, we'll do all this work for you and make getting a quote and lender comparison easy.
How Can I Apply Online Now With Premier Title Loans
Feel free to get started with our application online or call 800-250-6279, and you can also use our car title loan lending calculator to see your estimated monthly payment and APR before you speak with a rep. Apply today!