By using your car or motorcycle as collateral you can borrow up to $15,000 with a title loan in Utah. These secured loans allow you to get cash in hand within 24 hours or less and there's no need for a good credit score. Your car's equity acts as collateral for the amount you borrow and loans are generally paid off in 12 – 18 months.
How To Qualify For Utah Title Loans
To qualify for a Utah Title loan you'll need to be the legal owner of the car, motorcycle, or semi truck you're using as collateral and it must be free of any liens or other loans that could hold up the title transfer. You must also be a resident of Utah and at least 18 years old with current insurance on your vehicle. The title to the car must be in your name and you'll need to provide proof of income and identification. Another requirement we see is evidence that shows you make at least $1,500 a month to cover the minimum monthly loan payments.
How Much Money Can I Borrow With A Title Loan?
You can borrow up to $15,000 with a title loan in Utah. Keep in mind, that these loan amounts vary and most borrowers will qualify for loan amounts of $2,000 to $5,000. Funding amounts can be higher on average in areas around Salt Lake City where there are more lenders and therefore more competition for your business.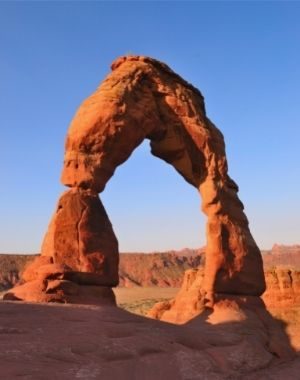 The amount you're approved for will depend on the value of the vehicle and your ability to repay the loan. To determine the vehicle value a licensed lender will likely go by what the current resale value is.
What Are The Interest Rates For Car Title Loans In Utah
Interest rates for title loans in Utah typically range from 30% to 100% APR but can be higher depending on your credit score and the type of vehicle you're using as collateral. Car title loans in Utah can be less expensive than payday loans and other unsecured loan options so they can be a good choice if you need cash quickly and have bad credit. That's not to say that however that these are low interest rates. The APR for a title loan is high and you can get in over your hand if the loan amount is more than you need or more than you can afford. Work with your finance company and come up with a funding amount that works for both parties and most importantly fits into your budget.
Can I Get An Auto Title Loan With Bad Credit?
Yes, you can get an auto title loan with bad credit in Utah. In fact, a title loan may be a good choice if you have less than perfect credit. Your interest rate will likely be higher than someone with good credit but it's still a secured loan and can be less expensive than other options like payday loans or title pawns.
Remember, when you work with a finance company you're entering into a legal contract so make sure you understand the terms and conditions before signing anything. Even though a lender may not check your credit score they may still run a 3rd party credit check to verify your identity and always ask for more information before they process your paperwork. If you have any questions about title loans in Utah or the application process, contact the Premier Title Loans customer service team for more information.
Do I Apply For Online Title Loans In Utah Or Go With A Local Lender?
When it comes to title loans in Utah, you have the option of applying with a local lender or an online title loan company. There are pros and cons to both options but generally speaking, online title loans are going to be more expensive. This is because there are additional fees for things like customer service, processing paperwork, and wire transfers.
On the other hand, local lenders around Salt Lake City and St George often have physical locations which can make it easier to get cash in hand quickly. They may also be more lenient when it comes to your credit score and qualifications. So, it ultimately depends on what's important to you and how quickly you want to get approved. If you're comfortable applying online then go ahead and do your research on the best title loan companies. As well with a local lender, make sure you know who you're working with and ask around for the best reviews when it comes to title loan companies in Utah.
Another benefit of applying with a local title loan company in Utah is that you can get access to your cash a whole lot quicker. The exact time frames ultimately depend on the lender you work with, but many title loans can be funded on the same day you apply. With an online title loan company, it may take a few days for your money to be transferred by ACH into your account.
When comparing title loans in Utah, make sure to ask about funding time frames and also any associated fees so that you're making an exact comparison.
How Can I Apply Now With Premier Title Loans
Feel free to get started with our application online and you can also use our car title loan calculator to see what your estimated monthly payment and APR could be. You can also give us a call at 1-800-6250-6279 and we'll be happy to answer any of your title loan questions. Our goal is to help you get the cash you need as quickly and easily as possible so you can get on with your life. Thanks for considering Premier Title Loans for your car title loan borrowing needs!