GET YOUR CASH NOW WITH A TITLE LOAN IN MINNESOTA
We offer online title loans, and in some cases, there's no inspection required!
APPLY ONLINE FOR TITLE LOANS IN MINNESOTA
Any qualified borrower in Minnesota can qualify for a same day title loan if they own a lien free vehicle. You don't need a good credit score and loan amounts start at $1,000. Pick your payoff terms and there's no prepayment penalty!
Did you know that all it takes to get instant cash title loans in Minnesota is a lien free vehicle title? Stop wasting time dealing with payday lenders offering only a few hundred dollars. Or personal loan companies that require a credit score of nearly 750! With a car title loan in Minnesota, you can borrow up to $15,000, keep driving your vehicle and there's no need for a decent credit score! Your car title opens the door to instant online approval and same day financing!
How Can I Qualify For Minnesota Title Loans
There are multiple ways to apply and ultimately get approved for Premier Title Loans near me. The most popular method is to apply online. When someone applies directly using the Premier Title Loans online form they're able to get an answer in less than 30 minutes! The second most common method is to call in and speak with one of our title loan experts. We understand that not everyone is comfortable applying online, so we offer this alternative solution.
Another option is to apply by walking into a local lending office anywhere in Minnesota. Many companies in Minneapolis and Rochester will allow you to get started completely in person. Some people prefer this as they know who they're working with and you may even be able to get cash quickly without the hassle of waiting for an ACH or bank payment to hit your checking account!
Auto Title Loan Lending Requirements In MN
The title loan application process is simple and can be completed by anyone if you have a few items handy. Here's what you'll need to get started:
– Your vehicle title (must be in your name and issued in MN)
– State ID or Passport showing your identity
– Proof of income or cash on hand (a pay stub, bank statement, etc.)
– Proof of residency (any type of piece of mail with your address and name)
These are just the basic requirements for title loans in Minnesota. Depending on the circumstances, you may also need to show proof that your car is currently insured for the maximum amount. You may also have to provide references from people you've worked with in the past.
Bad Credit Title Loan Options In Minnesota
Even with bad credit, you could still qualify for title loans in Minnesota. In fact, one of the great things about title loans is that your credit score doesn't even factor into the approval process! Whether you have good credit or bad credit, title loans are always an option.  Don't let a few missed payments or loan defaults hold you back if there's an urgent cash need! Apply for online title loans in MN as your credit history will not be the main requirement!
How Much Can I Borrow With A Car Title Loan In Minnesota?
The amount you can access with a car title loan will depend on several factors. These include the equity in your vehicle and your ability to make timely payments. Generally speaking, most people who apply for title loans in Minnesota can borrow between $500 and $15,000. To find out exactly how much equity is in your vehicle it's best to first check and see how much your car is worth. Any online valuation service can tell you the recent comps and values for similar cars in MN with just your vehicle make and model. Once you have that info you can complete the title loan application and get an answer within minutes!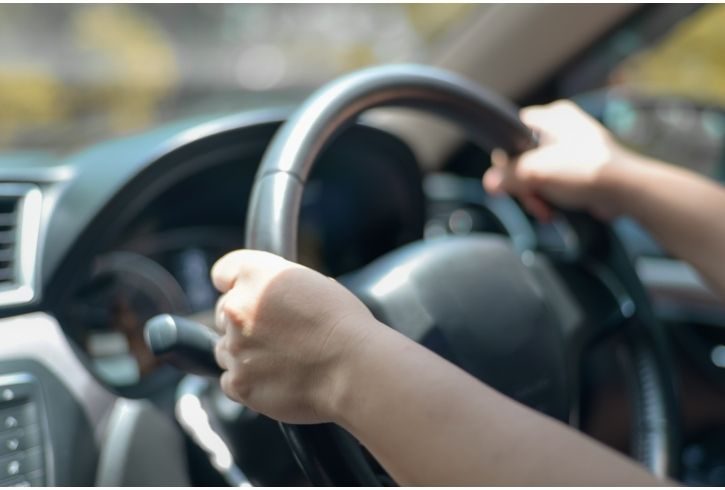 Benefits Of Getting An Instant Car Title Loan Online
There are many benefits that come along with getting title loans in MN. Here are just a few of those advantages:
– You can get cash quickly: One of the main reasons people take out title loans is because they need money and they need it now. With car title loans, you can get access to the cash you need as soon as the same day that you apply!
– You can use your vehicle while making payments: Another great thing about title loans is that you don't have to give up your car while making payments. This means you can keep going to work, school and running errands without worrying about your vehicle! A title loan lender in Minnesota will be happy with your pink slip as collateral for any amount you borrow. There's no need also to give them the actual car!
– You can improve your credit score: title loans are a great way to improve your credit score. As long as you make your payments on time each month, your credit score will go up! This is because title loan lenders report to the credit bureaus and show you're a responsible borrower. As we've already touched on above, a lot of applicants are using secured loans because they can't qualify for unsecured funding. Yes, the interest rates are high with auto title loans and that's why it's important to get your credit rating up so you can be authorized for unsecured personal loans in the future!
I live In Minnesota – How Are Car Title Loan Payments Made?
The payments are often made on a monthly basis and when you first review the lending options you and the lender will come to an agreement on the date of your title loan payment. In some cases, you may be able to make weekly payments or even bi-weekly payments. Depending on the structure of your title loan, the lender may require that you pay off the entire loan amount plus interest and fees within a certain period of time.
I'm Ready To Apply For A Title Loan Online – What Paperwork Do I Need
If you're ready to get started, the team at Premier Title Loans is here to help you! We can make things very simple and underwrite your loan application quickly here in Minnesota, but just make sure you have a few documents set aside. Grab your vehicle title, ID, and proof of income. Once you have all three of those documents, you will be well on your way to getting title loan funds!
If you don't have a traditional job or get paid in cash, that's okay too. We just need to see some documentation that proves you have a regular source of income and therefore, can qualify for title loans without proof of income. This could be bank statements, child support payments, alimony payments, Social Security benefits, or a pension. As long as we can verify that you have a steady stream of income coming in each month, we should be able to approve your title loan application!
Take about 10 minutes to apply online or contact us at 800-250-6279 to see how much cash you can get with a vehicle title loan in Minnesota. For those looking to get more information in person, you can always work with a local finance company anywhere in Twin Cities and there should be no problem finding a lender during regular business hours!