GET CASH TODAY WITH AN ATLANTA TITLE LOAN
Apply directly online using the form below or call us at 800-250-6279 to apply over the phone!
ONLINE TITLE LOANS WITH NO STORE VISIT IN ATLANTA
Are you interested in getting a cash equity loan for your paid off vehicle? Premier Title Loans can get you a same day title loan in Atlanta if you have a lien free title and can verify income. These online loans are paid off over a period of months and you don't need good credit!
Choose The Best Title Loan Lender In Atlanta
We've all been in situations where an unforeseen financial crisis comes out of nowhere. For people in Atlanta who make enough cash and have decent credit, paying for these expenses with a personal loan or installment loan from a local bank is easy. But what happens if you have awful credit or don't make enough cash to justify a high loan amount? That's where an online title loan can be helpful, as you don't need a good credit score, and the loan amounts can be well over $5,000 in GA. In addition, it takes less than 24 hours to apply and get your money, and anyone in Atlanta can pre-qualify with a newer lien free vehicle!
If you're considering a title loan in Atlanta, you should keep a few things in mind. First off, be sure you choose a reputable direct lender. Many companies offer title loans, but not all are created equal. Evaluate and compare companies with decent reputations and competitive rates. They should also be in good standing with the state of Georgia and provide a detailed lending contract.
Another thing to look at is your credit score. If you have bad credit, that will often preclude you from getting instant approval for an unsecured loan. That's not the case, however, with an auto title loan. These loans are secured by your car, so your credit score won't factor in the approval process. So regardless of your credit history, you may qualify for the cash you need with an auto title loan.
Finally, ensure you understand all your loan terms before signing on the dotted line. This includes understanding the interest rate, repayment schedule, and any prepayment penalties. By reviewing your contract and asking questions, you can ensure you get the best possible deal on your loan.
Essential Title Lending Requirements In Atlanta, GA
To qualify for an instant approval title loan in Atlanta, you need a vehicle with a lien free pink slip. The car must be fully paid off, and you must own it outright. You also need to have a steady source of income to repay the loan. This can be from employment, disability, social security, or any other type of regular income. Most lenders will require proof of sufficient income before approving a loan, and they will likely contact your employer to confirm your monthly payment and current employment status.
Once you've found a reputable lender and qualified for a loan, you must provide additional documentation. The typical lending requirements include your driver's license, proof of insurance, and your vehicle's title. The lender holds on to your pink slip until the loan is repaid. You'll be able to drive your car or truck as usual during the life of the loan.
When it comes time to repay the amount borrowed, you'll have a few different payment options. Like other types of loans, you can choose the monthly payment term and the amount that fits your budget while also paying down the loan. Some lenders that fund car title loans in Georgia may also offer early payoff options, saving you interest money. This is a great option if you come into some extra cash and want to pay off your loan early. Nearly all auto title lenders in Atlanta will let you pay off the loan early with no prepayment penalty.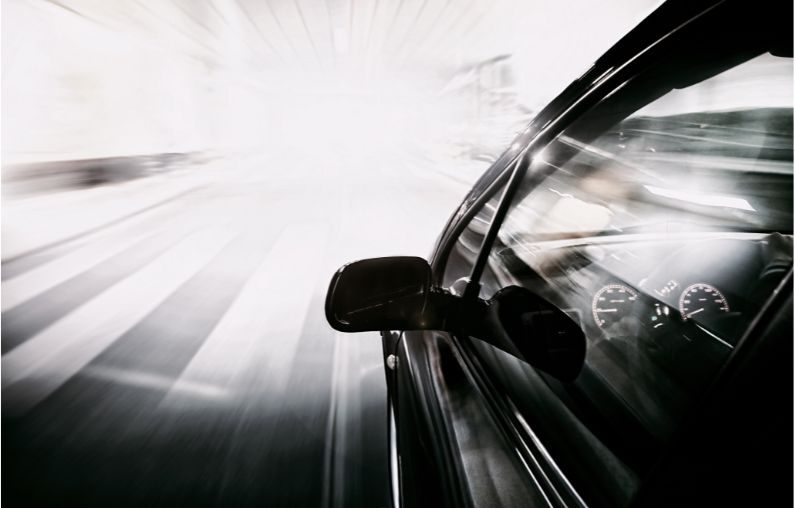 Determine The Value Of A Car For A Title Loan In Atlanta, GA
To determine how much money you can get for a title loan, the lender will assess the value of your car. The make, model, year, and mileage all play a role in this decision. In general, newer vehicles with low mileage will be worth more than older cars with high mileage. The same is true of luxury vehicles versus economy models.
The current market value of your car in GA is used when determining your loan amount. The consensus resale amount will determine a vehicle's fair market value. The appraised value may be lower or higher than comparable sales in ATL, so you want to shop around and get more than one quote. The final funding appraisal amount is ultimately based on the vehicle and current market conditions.
The lender will also evaluate your ability to make timely payments, with the goal being to avoid falling behind and facing repossession. You do have protections in Atlanta if your car is repossessed or put up for sale at auction. But even when considering those, you should work with the lender to repay the debt and keep your car.
Choosing The Best Title Loan Lender In Atlanta, GA
When looking for a reputable vehicle or big rig title loan lender in Atlanta, shop around and compare offers. In addition to the loan amount and interest rate, look at the repayment terms and any additional fees charged by the lender. These include late payment fees, prepayment penalties, or origination fees. You may also want to consider the length of time you have to repay the loan, as this can impact your monthly payments.
Some lenders will require that you make payments in person, while others offer online or mobile payment options. If you're looking for the most convenient option, applying with a company like Premier Title Loans may be best. You can start everything online by completing our application in less than 5 minutes. After that, a customer service agent will contact you to review the vehicle information and further underwrite the title loan lending terms. The next step is to get the vehicle inspected, and you can do this at dozens of licensed inspection offices in Fulton County.
Finally, you'll have the chance to get your money after signing the paperwork and signing off on the title transfer! From start to finish, it takes less than a few hours to get approved and funded. The team at Premier Title Loans knows what you need to get money for your vehicle in Atlanta! Call us at 800-250-6279 or complete the online application to see your vehicle's value and get your emergency cash!