CASH IN 24 HOURS WITH A TITLE LOAN IN PHOENIX AZ
Apply directly online using the form below or call us at 800-250-6279 to get more info!
ONLINE TITLE LOANS WITH NO STORE VISIT IN PHOENIX!
Are you interested in getting a Phoenix title loan without having to visit a local lending location? Premier Title Loans can connect you with direct lenders near you that offer fast approval and best of all you can complete the underwriting online!
Apply Online For Car Title Loans In Phoenix
By now, you likely know you can tap into any available equity in your car and use it as collateral to get a loan. This type of funding is called a title loan, and these offers are popular in Phoenix. These equity loans come with advantages and drawbacks. Benefits include that you can get funding quickly, often within 24 hours, and you don't need perfect credit to qualify. The main disadvantage is that you could lose your car if you default on the loan.
If you'd like to apply for title loans near me in AZ, you need to know the requirements to pre-qualify and get approved. Again, we are not saying this information is standard with every vehicle equity lender in PHX. But for the most part, you can expect the following requirements when applying online or in person with a company in Maricopa County.
Lending Requirements For Phoenix Title Pawns
The process for applying for a title loan in Phoenix is quite simple. You can either visit a secured lending office near you or apply online.  The car's title is the main requirement, as it's used for a typical collateral loan. Other people can't be on the pink slip or lenders claiming money is still owed. You'll also need to submit proof of income and show that your vehicle is licensed and registered in AZ.
Some Phoenix title loan companies will require you to complete a vehicle inspection. During this evaluation process, they will assess the value of your car to determine if it matches the current resale value of your make and model within the area. A vehicle inspector may also want to ensure no hidden damage or undiagnosed mechanical issues could affect the loan amount. The inspection process from start to finish takes less than 30 minutes, and after this, you can sign the documents and get your money!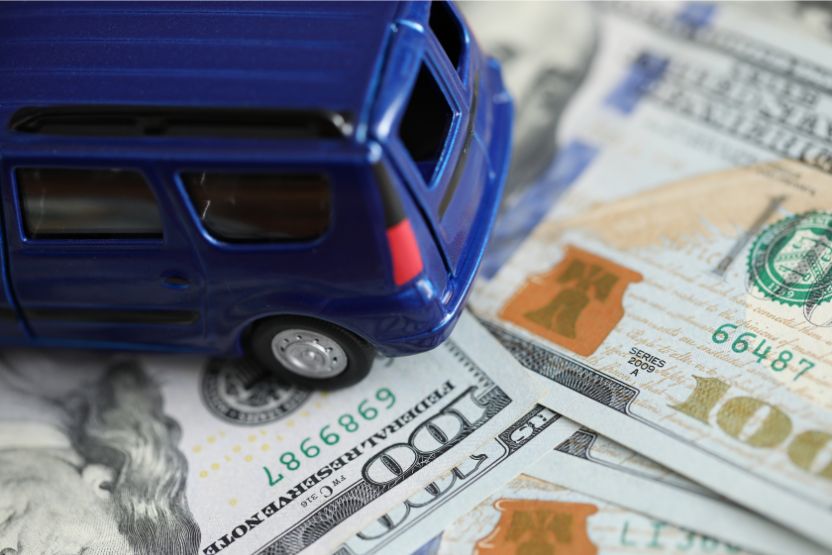 Auto Title Loans Near Me In Phoenix With Bad Credit
If you have bad credit, you may think your only option for borrowing money is to go through a payday lender or work with a company offering personal loans with a cosigner. While secured loans don't require a credit check, they can still be challenging to obtain if you've had financial troubles.
– Gather all of the required documents and MVD paperwork. This includes things like proof of income, residency, and vehicle ownership.
– Find a company in PHX that specializes in assisting borrowers with bad credit histories. Many title loan lenders in AZ work with customers who have poor credit. These types of loans use your car's collateral for a loan, and that's far more important than your FICO score.
– Expect a much higher APR for any loan that doesn't require a standard credit check. Even though a title loan is based on your vehicle's equity, there's still a risk being taken on by a lender that doesn't check credit.
Online Premier Title Loans In Phoenix
Premier Title Loans has you covered when you're ready to apply for an online title loan. We work with direct lenders throughout Phoenix, and most companies in our network will underwrite and fund the loan in 24 hours or less. Apply online using our website or call 800-250-6279, and we'll get you a no obligation quote in less than 15 minutes that details your estimated loan amount, payment options, and interest rate. From there, you can wrap up the vehicle inspection and document signing in person with your local title loan company in PHX!