By now you likely know you can tap into any available equity in your car and use it for collateral to get a loan. This type of funding is called a title loan and these offers are quite popular in Phoenix these loans have come with advantages and drawbacks. Advantages include the fact that you can get funding quickly, often within 24 hours, and you don't need to have perfect credit to qualify. The main drawback is that if you default on the loan, you could lose your car.
If you're considering instant title loans in Phoenix, then you need to be aware of the exact requirements to pre-qualify and get approved. By no means are we saying this information is standard with each and every vehicle equity lender in PHX. But for the most part, you can expect the following requirements when applying online or in person with a company in Maricopa County.
How To Apply For A Car Title Loan In Phoenix
The process for applying for a title loan in Phoenix is quite simple. You can either go into a title loan office or apply online. If you apply online, you will likely first start by filling out a short application that asks for general information about your vehicle and how you can be contacted. You may need to upload some documents, such as your ID, proof of income and residency, and your car title. The car's title is the main requirement here, as it will be used as collateral for your loan and there can't be any other people on the title or lenders claiming there's still money owed.
Once you have submitted your information, a loan representative will contact you to discuss your options and answer any questions you may have. If everything looks good and you are approved for a loan, they will give you instructions on how to get your cash. In most cases, you can either pick up the cash at the office or have it deposited into your bank account. Some title loan companies in Phoenix will ask that you complete a vehicle inspection and review. During this evaluation process, they will assess the value of your car to determine if it matches the current resale value of your make and model within the area. A vehicle inspector may also want to make sure there is no hidden damage or undiagnosed mechanical issues that could affect the loan amount.
Getting Your Cash In PHX And Repaying The Title Loan
Once you have been approved for online title loans in Phoenix, you will be given instructions on how to get your cash. In most cases, you can either pick up the cash at the title loan office or have it deposited into your bank account. The time it takes to actually get the cash in hand is not determined by your lender but instead comes down to when you apply and how you want the money. If you apply for a title loan on Sunday it may take a few business days to process and underwrite the application. Or if you ask for the money to be sent to your checking or savings account, it can take another 1-2 business days for the banks to transfer the money.
Once you have the cash, you can use it for any purpose you see fit. There are no restrictions on how title loan funds can be used and you should be allowed to drive the car as you normally would. Don't allow a company that provides title loans in PHX to tell you they need to hold the vehicle as collateral. That may be the situation with an auto pawn, but the car's pink slip will work just fine as security while the monthly payments are made.
When it comes time to repay the loan, you will need to make sure you have the full paid amount plus any interest and fees due. You can typically do this by running the numbers through a title loan calculator and setting up a payment plan that works for your budget. If you are short on cash or have other financial obligations, you may be able to extend the loan for another month by paying the interest and fees owed. This can help give you some breathing room, but keep in mind that it will also add to the overall cost of the title loan.
In general, title loans in Phoenix have to be fully paid back by the original due date which is anywhere from 2 months to 3 years although some lenders may give you more time to work out a payment plan or payoff amount. If you are not able to repay the loan on time, you may be charged additional fees and your car could be repossessed. That's why it's so important to make sure you only borrow what you can afford and have a solid plan in place if there's ever a scenario where you can't pay back a title loan company.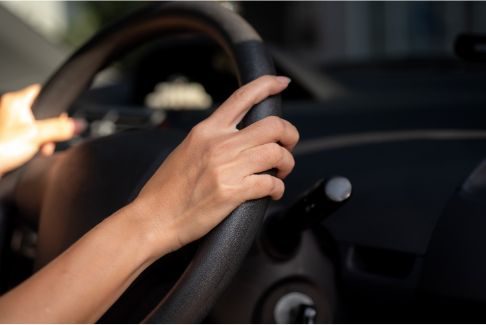 Auto Title Loans In Phoenix With Bad Credit
If you have bad credit, you may think your only option for borrowing money is to go through a payday lender or work with a company offering personal loans with a cosigner. While title loans don't require a credit check, they can still be difficult to obtain if you've had financial troubles in the past. Another option that's mostly reserved for applicants in Arizona is a registration loan. Instead of using the car's title as collateral, you use the car's registration info to secure the amount borrowed. This type of loan can be possible for someone who can't qualify for a pink slip loan because of a repossession or loan default. Here are some tips on how to get approved for a title loan in Phoenix with bad credit:
– Gather all of the required documents that are required for a bad credit secured loan. This includes things like proof of income, residency, and vehicle ownership.
– Find a title loan company that specializes in bad credit title loans. There are many companies out there that are willing to work with people with less than perfect credit. Premier Title Loans is a leading provider of bad credit title loans and we can get you approved in the same amount of time as someone with little to no issues with their credit score.
– Be prepared to pay a higher interest rate for no income verification car title loans in Phoenix if you can't show a decent credit report and can't verify any main income sources. Because you have poor credit or no past credit history, title loan companies will charge a higher interest rate to offset the risk of lending to you. However, title loans are still an excellent way to get the money you need when you have bad credit and can't qualify for other types of loans.
What Else Must I Know About Auto Title Loans In Phoenix, AZ
If you're still on the fence about whether or not registration loans or title loans in Phoenix are right for you, here are a few more things to keep in mind:
– Make sure you understand all of the terms and conditions before signing any loan documents. This includes the interest rate, repayment schedule, and any fees that may be associated with the loan.
– Don't work with a title loan company that doesn't have a good reputation. There are many title loan companies out there that will try to take advantage of people in financial distress and it's always advisable to look for recent reviews and recommendations from friends and family. Do your research and only work with a company that has a good reputation and is known for being fair and reasonable with their customers.
– Be prepared to have your car inspected by a representative from any title loan provider in Phoenix. While there may be some loan providers that offer equity loans for your vehicle, the amount they offer will probably be low and not on par with what you can expect from a company that does a full inspection.