CASH IN 24 HOURS WITH A TITLE LOAN IN PHOENIX AZ
Apply directly online using the form below or call us at 800-250-6279 to get more info!
ONLINE TITLE LOANS WITH NO STORE VISIT IN PHOENIX!
Are you interested in getting a title loan in Phoenix without having to visit a local lending location? Premier Title Loans can connect you with direct lenders near you that offer fast approval, and best of all you can complete the underwriting online!
Apply Online For Car Title Loans In Phoenix
By now, you likely know you can tap into any available equity in your car and use it as collateral to get a loan. This type of funding is called a title loan, and these offers are popular in Phoenix. These equity loans come with advantages and drawbacks. Benefits include that you can get funding quickly, often within 24 hours, and you don't need perfect credit to qualify. The main disadvantage is that you could lose your car if you default on the loan.
If you'd like to apply for title loans near me in AZ, you need to know the requirements to pre-qualify and get approved. Again, we are not saying this information is standard with every vehicle equity lender in PHX. But for the most part, you can expect the following requirements when applying online or in person with a company in Maricopa County.
Lending Requirements For Phoenix Title Pawns
Applying for a title loan is simple as long as you can show proof of a paid off vehicle.  The car's title is the main requirement, as it's used as equity for a typical collateral loan. You'll need to show some income, typically with bank statements or proof of employment. Some customers can qualify with untraditional income sources like social security, but the loan amounts will likely be lower.
Premier Title Loans works with many lenders in Phoenix, and we'll process and underwrite your application as quickly as possible. This means we need you to have all the necessary documents ready to submit. Besides the car title and proof of income, we'll also need proof that your car is insured and proof of vehicle registration in AZ. For loan amounts over $1,500, you should expect that your vehicle will need to be inspected, and this can typically occur when you sign the final loan docs and pick up your cash!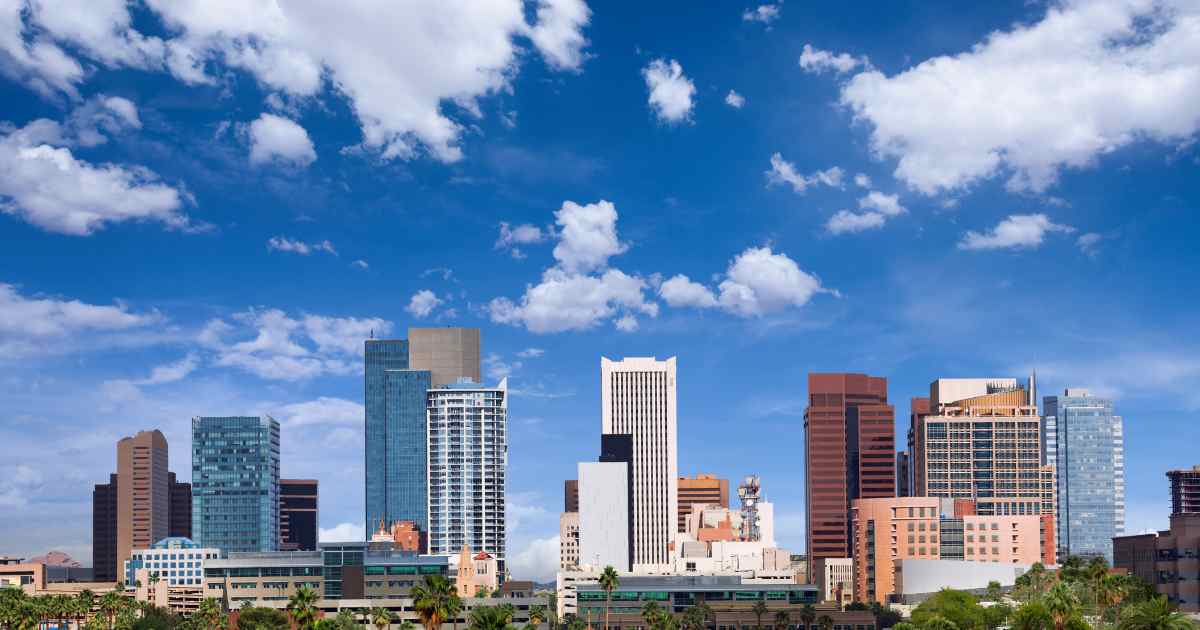 Auto Title Loans Near Me In Phoenix With Bad Credit
If you have bad credit, you may think your only option for borrowing money is to go through a payday lender, but a title loan is a welcome alternative. Instead of focusing on your FICO score, we look at your vehicle's equity and whether or not you can repay the loan! While secured loans don't require a credit check, they can still be challenging if you're in bankruptcy or dealing with a repossession from another lender.
We're confident we can get you approved for a title loan with poor credit, but you should expect your loan will come with a high interest rate. These bad credit title loans can be a lifesaver for those whose bank has denied them, but they're not for everyone, as the interest rates can approach 100% or more in certain situations.
Online Premier Title Loans In Phoenix
Premier Title Loans has you covered when you're ready to apply for an online title loan. We work with direct lenders throughout Phoenix, and most companies in our network will underwrite and fund the loan in 24 hours or less. Apply online using our website or call 800-250-6279, and we'll get you a no obligation quote in less than 15 minutes that details your estimated loan amount, payment options, and interest rate. From there, you can wrap up the vehicle inspection and document signing in person with your local title loan company in PHX!