CASH FOR YOUR PAID OFF VEHICLE WITH A TUCSON TITLE LOAN
We offer online title loans, with same day approval if you qualify!
ONLINE CAR TITLE LOANS IN TUCSON AZ
Premier Title Loans knows how difficult it can be to find a local lender that offers cash if you have bad credit. Car title loans are such a great option for customers in Tucson with equity in their vehicles. Borrow up to $15k and set your lending terms!
Qualify For Title Loans Near Me In Tucson, AZ
Auto title loans can be an excellent option for anyone looking for car title loans near me, as you can access cash quickly with a paid off vehicle!
These types of loans are designed for people who otherwise can't qualify for traditional loan offers that require good credit while only offering small loan amounts. Most companies in Tucson won't even check your credit, and you can get a lending offer of $2,000 to $20,000 with a title loan when you apply online with Premier Title Loans.
You'll need to meet specific requirements to qualify for a title loan from a lender near me in Tucson. First, you need to be an adult and have a valid ID from the Arizona MVD. The vehicle's title needs to be paid in full, and any additional loans can't be attached to the title. You will need to have physical ownership of the car and title. The pink slip will be handed over to the lender while you make the monthly payments on the vehicle collateral loan.
Other specific requirements in Tucson may include proof of employment or enough monthly income to justify the loan amount offered. Some companies offer title loans with no income verification, but these often result in low loan amounts, and you may still be required to verify some form of consistent employment. You may be asked for proof of vehicle insurance covering the total car replacement cost in AZ.
What Is The Process To Get Title Loans In Tucson, AZ?
The underwriting process can often be completed in less than an hour. Start with Premier Title Loans by filling out our online application. This will give a Tucson lender all the necessary information to determine if you meet the basic qualifications for a title loan.
If you do, the lender will contact you to schedule an inspection of your vehicle. This is where they will verify that your car meets the required standards and note its current market value.
Would you instead apply with a direct lender near you? If so, there are options from dozens of local loan providers. Many of these companies are located downtown near the University of Arizona campus, and most allow you to apply online and pick up your cash in person that day!
Tucson Title Loans With Bad Credit
Auto title loans in Tucson are available to people with bad credit. Many lenders don't even run a credit check. These bad credit title loans are ideal for someone who can't get approved with a local bank.
Instant car title loans in Arizona are great when you need emergency funds, but remember you must put up your vehicle as collateral for the loan. You risk losing your car to repossession if you miss a monthly payment, and because of that, you should consider bank loans and installment loans first if you qualify.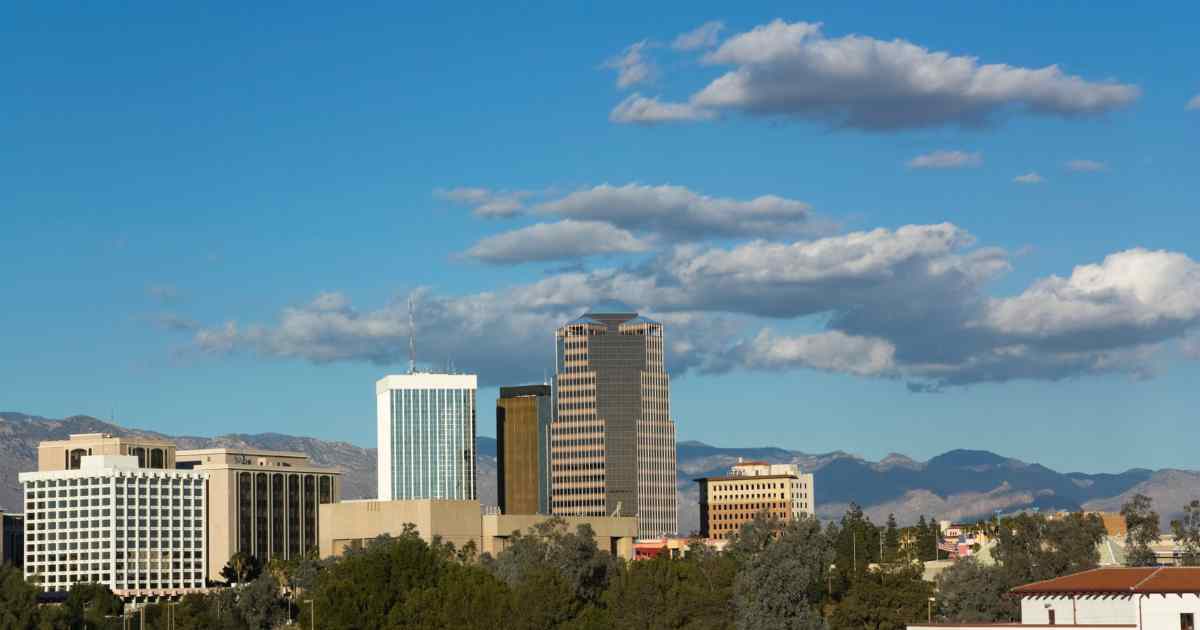 What Is The APR For Title Loans In Tucson, And How Long Do the Payments Last?
Most lenders in Tucson offer title loans with an APR of around 100%, which can even be higher in some cases. This is a high rate, but it's still lower than other options available to people with bad credit.
Most vehicle title loans are repaid over 12 to 24 month payment terms. Look for companies that allow early payoffs and don't charge a prepayment penalty for paying off your loan in full.
What Are The Main Benefits Of Online Title Loans In Tucson?
– Fast and straightforward to apply online with Premier Title Loans. We'll get you a pre-approval estimate in less than 15 minutes.
– Get a cash advance based on the value of your car, not your lending history.
– Funds can often be deposited into your bank account within 1-2 hours if your bank allows instant ACH transfers. This timeframe can be even quicker when you apply with title loan providers in Pima County, AZ.
– Many lenders offer flexible payment schedules to fit your budget. Work with the loan underwriter to devise terms and payoff amounts that work for both sides.
– Allows you to keep the vehicle while paying off the loan.
Car Title Loans Near Me In Tucson, AZ
Car title loans near me are an excellent option for people who need cash quickly and don't want to go through the hassle of applying for a bank loan. They offer fast payments, and most lenders will let you pay off the amount borrowed at any time without a prepayment penalty—contact Premier Title Loans at 800-250-6279 to learn more about our Tucson loan offers. We'll help you apply online, or we can explain the different lending options over a quick phone call!
Cities In AZ Near Tucson: