If you're looking for a quick and easy way to get cash, title loans in Tucson may be just what you need. Title loans are a type of short term loan that allows you to borrow money against the value of your vehicle. This can be a great option if you need cash quickly and have a car that you can use as collateral.
These types of loans are designed for people who otherwise can't qualify for traditional loan offers that require good credit while only offering small loan amounts. Most title loan companies in Tucson, AZ won't even run a standard credit check and you can often borrow a large amount of cash by tapping into your car's equity. Loan amounts range from $2,000 to $6,000 with higher amounts available for people who own newer more expensive cars.
How To Qualify For Title Loans In Tucson, AZ
To qualify for a title loan in Tucson, you'll need to meet certain requirements. The most important is that you must be at least 18 years old and have a valid driver's license. You'll also need to own your vehicle outright – meaning you have the title in your name and there can't be any liens or other loans attached to the title. You will need to have physical ownership of the car and title and the pink slip will be handed over to the lender and used as collateral while you make the monthly title loan payments.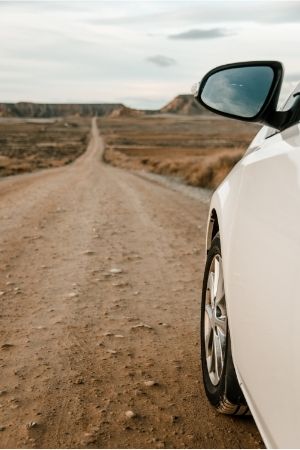 Other specific requirements may include proof of employment or enough monthly income to justify the loan amount offered. Some companies offer title loans with no income verification but these often result in low loan amounts and you may still be required to verify some form of consistent employment. You may be asked for proof of vehicle insurance that covers the full car replacement cost in AZ. Finally, your car must be in good condition and able to pass a safety inspection. Most inspections are done at locations throughout Tucson, and you may be able to have the inspection completed at your workplace or home.
What Is The Process To Get Title Loans In Tucson, AZ?
The title loan process is fairly simple and can often be completed in less than an hour. The first step is to fill out a short online application. This will give a lender in Tucson all of the necessary information to determine if you meet the basic qualifications for a title loan.
If you do, the lender will then contact you to schedule an inspection of your vehicle. This is where they will verify that your car meets the required standards and also take note of the car's current market value.
Assuming everything looks good, you'll be approved for a title loan and receive a cash advance based on the value of your car. In most cases, the funds can be deposited directly into your bank account within 24 hours.
Would you rather apply in person or fill out a quick application online? If so that's an option as well as there are dozens of local title loan lenders in Tucson. Many of these companies are located downtown near the University of Arizona campus and most give you the option to apply online and pick up your cash in person that very same day!
Can I Get A Tucson Title Loan With Bad Credit?
Auto title loans in Tucson are available to people with bad credit. In fact, most title loan lenders don't even run a credit check. This can be a great option if you've had some financial troubles in the past and need to get cash quickly.
Keep in mind that title loans are still a type of secured debt and should only be used as a last resort. You face the risk of losing your car to repossession if you miss a monthly payment and because of that, you should always turn to unsecured bank loans and installment loans first if you can qualify. Make sure you can afford to make the monthly payments and always try to pay off the loan as quickly as possible to avoid high interest rates and fees.
What Is The APR For Title Loans In Tucson And How Long To Pay Back The Loan?
The majority of lenders that offer car title loans in Tucson typically have an APR that's around 100% and that can even be higher in some cases. This is a high rate, but it's still lower than some of the other options available to people with bad credit.
The length of time you'll have to pay back a title loan will vary depending on the amount borrowed and your payment schedule. Most vehicle title loans in Tucson are repaid over a period of 12 to 18 months, but you may be able to find a lender that offers a shorter or longer repayment term. Spend time looking for companies that allow early payoffs and don't charge you a prepayment penalty for paying off your loan in full. By getting out from under your loan obligation you can avoid costly fees and interest charges on the back end of the title loan contract.
Make sure you read the terms and conditions carefully before signing any contract and always try to pay off the loan as quickly as possible to avoid cost APR charges and fees.
What Are The Main Benefits Of Online Title Loans In Tucson?
Online title loans in Tucson have become popular in recent years because of the many benefits they offer. Of course, these loans aren't for everyone and you should only move forward with a lender once you realize how car title loans work. Here are some of the main advantages of a secured title loan:
– Fast and easy online application process that can be completed in minutes with minimal paperwork requirements.
– No credit check is required in most cases and most lenders will only check credit to verify identity and ensure your vehicle exists and the car title is in your name.
– Get a cash advance based on the value of your car, not your lending history.
– Funds can often be deposited into your bank account within 24 hours. This timeframe can be even quicker when you apply with title loan providers that have offices within Pima County.
– Many lenders offer flexible payment schedules to fit your budget. Work with the loan underwriter to come up with terms and payoff amounts that work for both sides.
– Allows you to keep driving your car while you're paying off the loan.
Car title loans in Tucson are a great option for people who need cash quickly and don't want to go through the hassle of applying for a bank loan. They offer fast payments and most lenders will let you pay off the amount borrowed at any time without a prepayment penalty. Contact Premier Title Loans to find out more about our online title loan offers in Tucson AZ. We'll help you get started with an online application or get things going with a quick phone call!