GET APPROVED TODAY FOR A CAR TITLE LOAN IN TEMPE AZ
Start on an application online or call us at 800-250-6279 to get more information!
VEHICLE TITLE LOANS IN TEMPE AZ
Are you interested in getting cash from a title loan company in Tempe? These loans are ideal for someone with poor credit as your loan is underwritten based on the vehicle's equity. Funding amounts start at $1,5000 in Tempe and borrow up to 70% of the car's value.
What To Know About Title Loans In Tempe
Premier Title Loans can get you approved for a Tempe title loan in less than 24 hours. These loans are available to anyone with a lien free vehicle and your credit history is not as crucial as the equity in your car. Borrow $2,500 or more in AZ with your paid off car and proof of income!
You can qualify for fast funding online or directly with any licensed companies in Tempe if you meet the following requirements.
-You must own your vehicle outright (no outstanding loans or leases), and the pink slip needs to be in your name(that means you can't have a cosigner)
-The vehicle must have a clear title (no liens or loans attached)
-Your vehicle must be registered in Arizona and insured in your name with full coverage
-You must have a valid identification
-You must provide proof of income to qualify for the requested loan amount
Choose An Online Title Loan In Tempe!
Title loans are more affordable than unsecured loans because they come with lower interest rates and longer repayment terms. Your car's equity is the collateral for the loan, and a lender should prefer that over a good FICO score or payment history! In addition, they're perfect for someone who can't qualify for a personal loan and doesn't want to pay the high interest rates associated with payday loans. Start your application for a Tempe title loan today, and we'll get you a funding decision in less than 30 minutes!
Bad Credit Title Loans In Tempe, Arizona
Applying for title loans online in Tempe is easy and convenient; surprisingly, you don't need a good credit score. While a lender in Tempe may run a quick credit check, they're more focused on your vehicle's value and whether or not it can pass a vehicle inspection.
During the vehicle inspection process, you can expect the lender to do the following:
– Verify the condition and value of your vehicle
– Take photos of your vehicle and ensure the car is operable
-Confirm that you have a clear title with other matching documents and banking information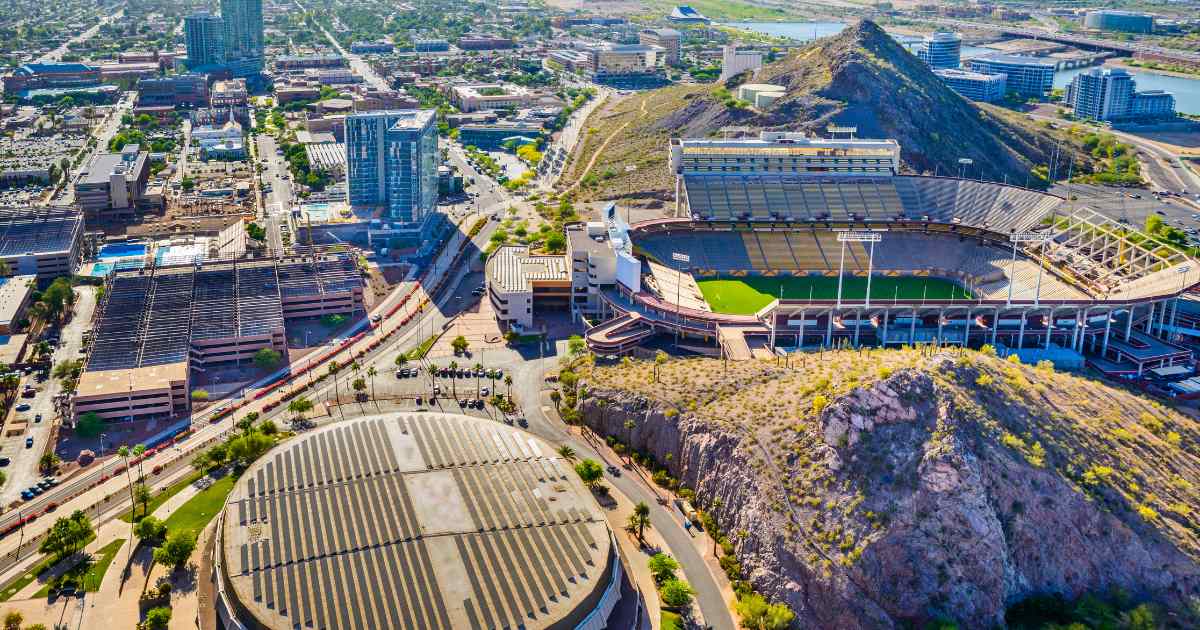 What Is The Cost For An Auto Title Loan In Tempe
Contrary to popular belief, title loans are not always expensive. They can be what you need if there are few options to borrow cash. These loans may have lower interest rates than other payday advances and short term loans.
If you need cash fast and are looking for an affordable loan option, Arizona title loans can be the perfect solution! Apply for instant approval online today, and get the cash you need in 24 hours or less!
Can I Refinance An Existing Car Title Loan
Yes! You can refinance or get a title loan buyout from any licensed lender. Complete the Premier Title Loans Online application, and we will connect you with companies in Tempe that can refi or buy out your existing loan!
Consider a refinance if you have an interest rate on your title loan over 40% or want to reduce the fees on a registration loan. You'll be surprised at how much money you can save by getting new terms on your loan, and it takes less than one business day to apply with us and get new lending terms!
Title Loan Benefits From A Lender In Tempe, AZ
Working with a local title loan company in Tempe has a few benefits. First, you'll be able to work with someone face to face and always make your monthly payments in person. Second, there's often a trust factor when you get a loan from someone in your neighborhood versus an online company you've never met. Lastly, you can get your money much quicker!  Why wait days for the cash to hit your bank account when you can pick up the funds that same day from your lender?  Most equity lenders in Tempe offer fast underwriting, which means they can underwrite the loan and inspect your vehicle in hours, and after that, you can grab the cash!
What are you waiting for? Get approved online with Premier Title Loans, or call us at 800-250-6279!
Additional Cities In Arizona: