If you need a fast approval loan in Long Beach, CA, there are a few places you can go to apply, and there are a few different types of loans you can get. The requirements and lending terms vary depending on your financial situation and the lending requirements. You will likely need decent or excellent credit to get a loan from most banks or credit unions, but on the flip side, you can get approved for an online title loan with little regard for your credit history.
Title Loan Lending Offers Available in Long Beach CA
The most common type of loan available in Long Beach is a personal loan. These unsecured loans can be used for any purpose, such as debt consolidation, home improvement, or medical expenses. Most personal loans have a fixed APR and a fixed repayment term. There are also variable-rate loans available, but these tend to have higher interest rates, and most importantly, they're challenging to qualify for.
Some people will turn to collateral loans when they can't qualify for an unsecured loan, and these can be great for someone with a poor credit history who owns something with equity. Common examples of this are a home equity loan that taps into the value of your house and, of course, a car title loan. Let's break down how a title loan works and why this may be a viable option for you in Long Beach.
Car Title Loans Online In Long Beach, CA – How Do They Work
A title loan is a type of collateral loan that uses your car as collateral for the loan amount. The lender places a lien on your car's title, and in return, they will offer you a cash loan based on the value of your vehicle. These loans tend to have higher interest rates and shorter repayment terms, but they can be a quick solution for someone with bad credit or no credit.
It's important to note that if you cannot repay the title loan, the lender has the right to repossess your car. This is why it's crucial only to borrow what you know you can afford to pay back and also to make sure you're matched with a company that has a decent interest rate. The APR on a vehicle equity loan will often be high and can be near 36% in California. But that doesn't mean you can compare different quotes and find a lending estimate that works for you.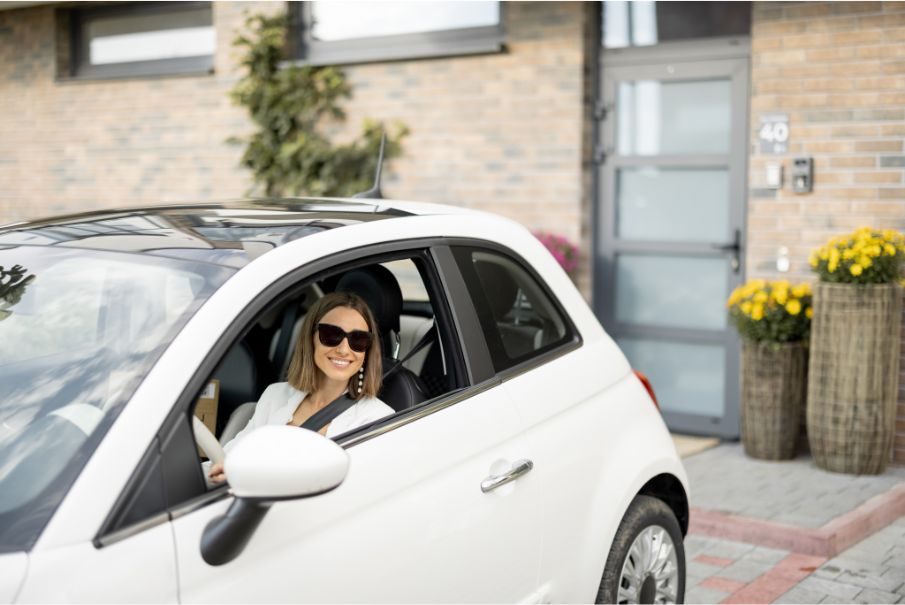 Apply For A Title Loan Online In Long Beach, CA, With Bad Credit
It's far easier than you think to apply for title loans in Long Beach, CA, even with bad credit. Many CA title loan companies do not check your credit and instead focus on the value of your vehicle, proof of income, and the ability to repay the loan.
Lenders fully understand that if you're applying for a vehicle equity loan, there's a pretty decent chance that you have issues with your credit. These secured loans are designed to look beyond an applicant's credit history and instead focus on what matters most; the equity in your vehicle. Don't be surprised if your FICO score never even comes up or factors into your underwriting decision. It's mostly about your vehicle's value when you apply for a secured loan.
Quick Approval With A Lender Near Me In Long Beach
You can see a same day pre-approval if you have all the DMV documents in order and have no problems with a quick vehicle inspection. Most lenders can approve you within a few hours, and some even offer funding options to get money within a few hours or less! Gather all required documents beforehand, including your title, proof of income, and identification. Once approved, you could have the cash in hand within 24 hours! Of course, that timeframe can be even quicker if you want to pick up the funds in person. There are title loan companies in Los Angeles that will hand you the cash just minutes after you're loan is underwritten and approved!
So don't wait any longer – start on your title loan application with Premier Title Loans in Long Beach today! We'll match you with a reputable lender that offers competitive interest rates and flexible repayment terms. So, don't let bad credit keep you from getting the cash you need – apply now for title loans in Long Beach, CA.
Benefits Of Vehicle Title Loans In Long Beach California
– Quick and easy application process where everything can be completed online.
– No credit check is required, and you can still be approved with a negative credit history!
– Can apply with poor or bad credit; most will qualify solely based on vehicle equity.
– Get cash fast, often within 24 hours of your initial approval.
– Flexible repayment terms and no penalty or fees for early payoff of the loan.
– Can still use your car during the loan term – Keep driving your vehicle while making payments.
Make sure to research and find a trustworthy title loan company in Long Beach that offers different payment options. Also, don't settle on a company if they're only offering a title loan as your sole option. It may turn out that a personal loan or credit card cash advance is your best option. Fill out an application with Premier Title Loans or call us at 800-250-6279 to start on your application!
Other Lending Locations In California: