USE YOUR PAID OFF CAR TO GET AN INSTANT TITLE LOAN IN BAKERSFIELD
We offer online title loans with not store visit required. Apply online or call us at 800-250-6279!
CAR TITLE LOANS ONLINE IN BAKERSFIELD, CA!
Are you looking for a title loan near me in Bakersfield? Premier Title Loans offers same day approval for those who qualify. You don't need good credit and get your cash in 24 hours or less when you apply online!
Anyone with a steady income stream who owns a vehicle can apply for a car title loan in Bakersfield. Premier Title Loans offers a convenient way to get your car; the best part is that you can complete the application online. That means there's no need to meet with a lender near you and no requirement to send in paperwork. We have a short approval process and can get you funded in as little as 24 hours!
If you're dealing with a poor credit history, you can still get approved for a title loan online with Premier Title Loans. We don't base our pre-approval on your credit history or past financial records. So even if you have a bankruptcy or defaulted on loans, you could still be approved for a loan.
To get started, fill out our online equity lending application or call us at 800-250-6279. We will then work with you to determine how much money you can qualify for based on the value of your vehicle and your current take home pay. Once we have all the information, we will work with a lender near you in California to get the funds deposited into your account within 24 hours!
Why Choose A Title Loan In Bakersfield – What's Required
Guaranteed approval title loans are an excellent solution for anyone who needs cash quickly and has a lien free vehicle. The process is simple and easy to understand, and you can get the funds you need in as little as 24 hours. Here are some additional benefits of choosing a title loan:
– You can keep your car while you make payments on the loan
– No standard credit check is required for approval
– Fast online application with an automated underwriting process
– Get funded in as little as 24 hours
Other requirements for online car title loans in Bakersfield, besides your car's pink slip and proof of income, can include the need to show proof of vehicle insurance, a valid driver's license, and a few references from past lenders. These requirements vary by lender, and some finance companies may ask for other vehicle information, so be sure to ask what's needed when you apply.
If you need cash fast and have a paid off vehicle, a car title loan could be the perfect solution! So apply now or call us at 800-250-6279 to find out the specific funding amount in California for your vehicle.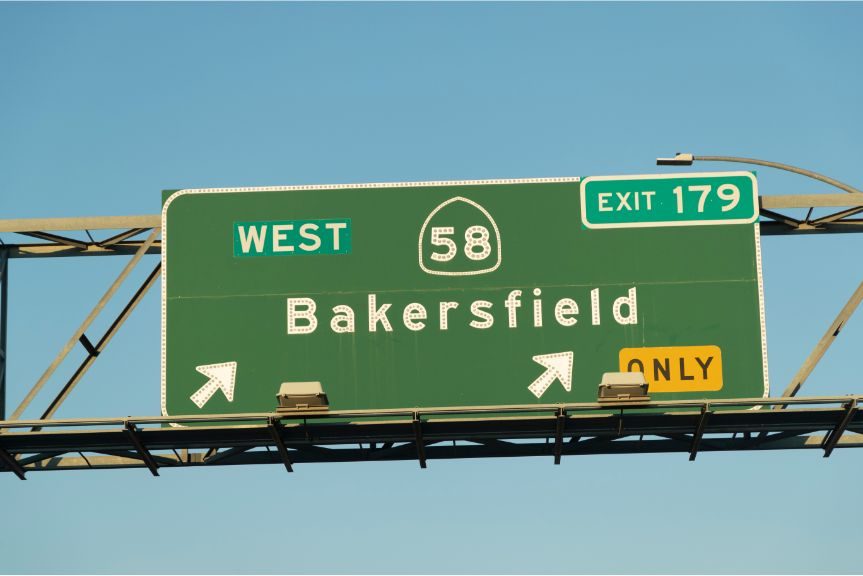 Car Title Loans With Your Vehicle's Equity In Bakersfield
Premier Title Loans has a long history of satisfied customers in Bakersfield and the surrounding areas. We have an established track record of getting people the cash they need quickly and easily, and our online application process makes it easy to get started. We also work with many Central Valley lenders to provide the best rates and terms.
When you apply with Premier Title Loans in CA, you can be confident that you are working with a reputable online matching service that will treat you with respect and dignity. We understand that financial emergencies are part of life, and sometimes, you need to cash out equity from your vehicle. So we will work with a legitimate finance lender in Bakersfield to get you access to the money you need quickly!
Apply Online Or With A Direct Auto Title Loan Lender Near Me In Bakersfield, California
Is it best to apply with a direct lender near you in Bakersfield or with an online service? Both have their own set of advantages that might make one a better fit for your unique circumstances.
For example, if you're worried about the privacy of your information or want to talk to someone in person about your loan options, then working with a direct lender near you is the best way to go. On the other hand, an online matching service like Premier Title Loans is the best option if you're looking for the most convenient application process and the broadest range of Bakersfield lenders.
It would be best if you decided which route is best when getting money with your car's collateral. If you need help figuring out where to start, we recommend applying online with Premier Title Loans so you can compare different payment terms and lending restrictions in Kern County, CA. We offer a straightforward online application where you only need to submit some contact info and vehicle details. We'll then work to get you approved to have cash in your hands that same day!
Other Cities In California: