Get a secured auto title loan in Fort Worth without dealing with the hassle of a credit check or lengthy underwriting timeframe. Qualify for fast cash loans even if you don't have a typical checking account and can't verify your income. Secured loans are now an option for someone who can't otherwise qualify for personal unsecured loans. Premier Title Loans can process and underwrite your application in less than one business day. Find out more about how you can be eligible for instant loans!
Are Car Title Loans Legal In Fort Worth
If you're a Fort Worth, Texas resident and need financial assistance, you may be considering an online title loan. These loan offers allow eligible borrowers to use their truck, car, or motorcycle as collateral for the amount financed. This is not a vehicle pawn where you must give up the vehicle as collateral. Instead, the lender will take your car's title and hold it as security while you make the payments. In other words, if you own your car outright or have significant equity in it, you may be able to use it as collateral to get a loan.
While vehicle title loans are legal in Texas, there are some critical things to know before taking out a loan. For instance, all direct lenders must be licensed by the state to operate legally. In addition, title loans are typically available for amounts as low as $200 and as high as $15,000! These swings in loan amounts are mostly because your car's value is used to determine the final lending amount. Low-value vehicles with high odometer readings will lead to funding amounts of less than $1,000. Cars that are newer with less mileage will mean higher loan amounts!
Bad Credit Online Title Loans In Fort Worth, TX
If you have a bad credit history or can't verify any recent credit information, that's not a problem! One of the benefits of using your car as collateral is that credit history is not always considered when qualifying for a loan. Lenders who offer bad credit title loans will instead look at the value of your vehicle to determine if you're eligible. There's little need for a credit check when the car's main emphasis is equity!
This means that even if you have bad credit, no credit, or are currently going through bankruptcy, you may still be able to get the cash you need with a title loan in Fort Worth! All you need to do is fill out our online form or call us to get started. We'll then review your information and connect you with a lender in our network who can best meet your needs.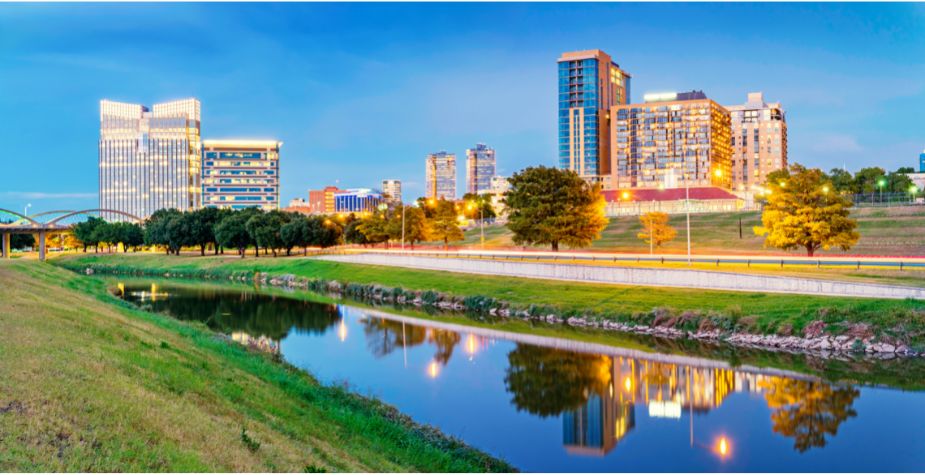 Get Fast Cash With A Title Loan In Fort Worth, TX
In most situations where you have all the paperwork ready to go, you can get the cash you need within 24 hours or less! The process is simple and easy to follow. All you need to do is fill out our online form or call us. We'll then review your information and connect you with a lender in our network who can best meet your needs. Once connected, the lender will work with you to finalize the loan amount and terms.
In many cases, you can have the cash you need in as little as 24 hours! This timeframe may be even quicker if you find a local finance company in Fort Worth that offers instant funding, where they hand you the money in person. Complete all the paperwork and other requirements at your local store and get your cash immediately after signing the docs!
How Does The Vehicle Inspection Work With A Fort Worth Title Lender
Like any other vehicle title loan lender in Texas, some requirements will often be to inspect the vehicle. This is just a way for the lender to verify the vehicle's value and ensure no hidden damage could affect the loan terms. The inspection process is quick and easy and can be done at most auto repair shops. Once completed, the shop will provide a detailed report of the car's condition and an estimated value. Another option is to send pictures or videos showing proof that the car is in good condition and advertised. Not all lenders allow you to send in pictures in place of an inspection and often, the loan amounts are far lower in this case.
Apply With A Direct Local Lender In Fort Worth
The method you use to apply online or refinance your loan is entirely up to you! Many applicants will choose to do everything online for the sake of convenience.  We'll review your information and connect you with a lender in our network who can best meet your needs. Once connected, you can complete the entire process online, including submitting the required documentation.
Other applicants may prefer to work with a direct lender in person. If this is the case, we can still help! We'll review your information and then provide you with a list of companies in Fort Worth that may be able to help with a loan offer. There are a handful of lenders offering same day funding in the Stockyards and the Cultural District. From there, it's up to you to choose which lender you want to work with and apply with them directly. Reach out to our friendly loan agents today and see how much money you can access with online title loans in Fort Worth, Texas!
More Premier Title Loan Lending Locations In Texas: