ONLINE TITLE LOANS WITH NO STORE VISIT IN LAREDO
Please apply using the form below or call us at 800-250-6279!
TITLE LOANS ONLINE WITH NO STORE VISIT IN LAREDO!
Are you looking to get a car title loan in Laredo without the hassle of a credit check? We offer bad credit title loans to anyone with a paid off vehicle. Use your car's equity as collateral and get a loan up to $15,000!
Online Title Loans In Laredo TX
Premier Title Loans can help anyone in Laredo, TX, looking for a same day cash loan. These secured loans are great for someone with equity in their vehicle, and you don't need an excellent credit score to qualify for instant approval! Borrow up to $15,000 with your vehicle's title, and there's a chance you can get funded in 24 hours or less.
One advantage of a car title loan is that they're typically easier to get than unsecured loans from personal lenders or your local bank. In addition, your car is the collateral, so companies are willing to take on the risk of lending to people with poor credit or no credit history.
Funding Amounts & Interest Rates For Laredo Title Loans
Loan amounts in Laredo are based on the car's resale value, and lenders typically offer 30-70% of the car's resale amount. As of 2023, the average loan amount is $2,500, with higher offers for vehicles worth $10,000 or more.
Interest rates can be high in Texas, ranging from 30% to 250% APR. These rates are high as lenders take on risk by offering loans to customers with bad credit. Some companies will offer a reduced rate after a few months of on-time payments.
Monthly payments are based on the car's value, your monthly income, and your repayment schedule. Payment terms can last anywhere from 9-36 months.
The following requirements are standard for a title loan in Laredo:
A lien free vehicle that's titled in your name
Proof of income with employment verification
Proof of insurance and vehicle registration
Proof of residency in Texas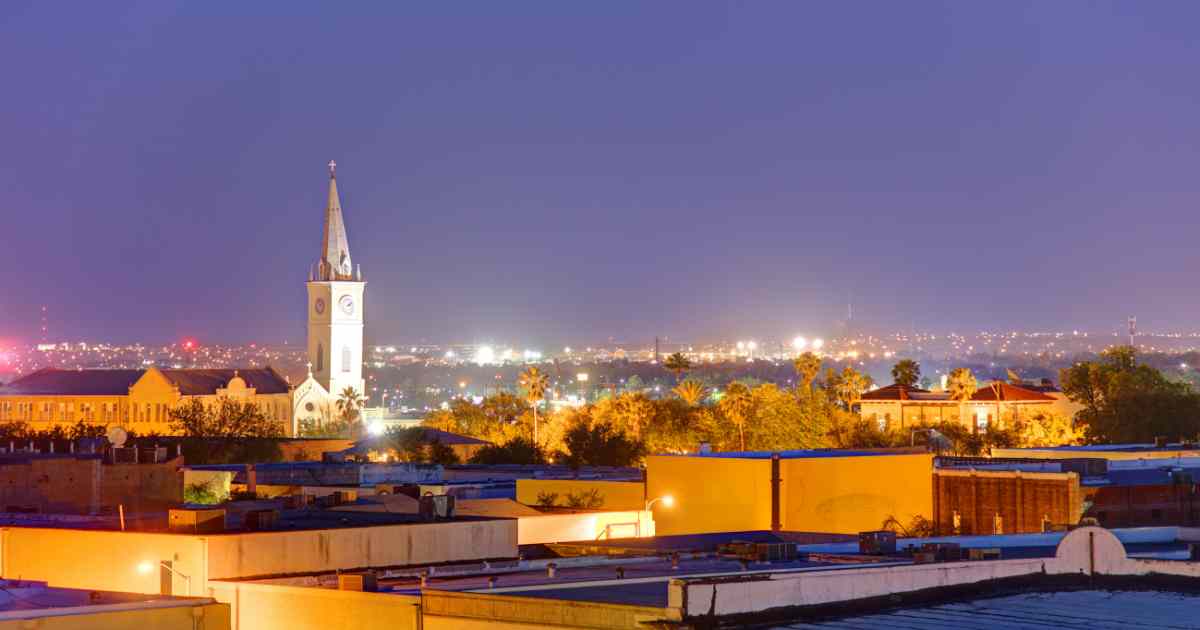 Refinance With Premier Title Loans
Refinancing a car title loan requires applying for a new loan with another lender who will pay off your existing debt and give you new terms. To be eligible, you will usually need the same documents as when applying for the original loan – proof of ownership, proof of income, and a valid ID.
Another option is to apply for a title loan buyout with Premier Title Loans. We work with companies in Laredo that may buy out your existing loan, which means you can get a new payment term and payoff amount.
What Happens After Being Approved With Premier Title Loans
Once approved, you'll get same day cash in exchange for your vehicle title. There will be a repayment period (5 months to 3 years); if the payments are not made on time, you risk losing the vehicle.
Before agreeing with your lender, it's essential to read through the contract and lending terms. Review the interest rate, monthly payments, and any penalties for defaulting.
Apply With Premier Title Loans For A Laredo Car Title Loan
Anyone in Laredo can complete our application online and there's always the option to apply over the phone. But what if you want to meet with a direct lender in person? We've got you covered there as well! We work with local companies in Laredo and we'll get you multiple quotes from direct lenders in your neighborhood.
How you apply with Premier Title Loans doesn't matter. All we need is a paid off vehicle with verifiable income, and then you need to sign over the car's title as collateral. Did you notice we didn't mention anything about a credit check? That's because secured loans don't require good credit; you can usually be approved with multiple loan defaults and missed payments!
Apply with Premier Title Loans online or call us at 800-250-6279 to see your vehicle's equity value. We work with qualified customers in Laredo, TX, and you should be able to get your money in 24 hours or less!
Other Cities In Texas