A title loan offered by Premier Title loans allows residents of Dallas, TX, to get cash when they need it most. Instead of relying on a personal loan or bank loan that requires good credit, you can now apply for car title loans that allow you to tap into your vehicle equity and use that as collateral for the loan amount. You don't need a good credit score and a qualified borrower can get up to $20k within 24 hours or less from a Dallas title loan company.
What Do I Need For Car Title Loans In Dallas
You will need a few things to get started with the title loan process. The first step is to gather all the required documents, which include your driver's license, proof of residency, car insurance, and registration. You will also need the title of your vehicle, which shows that you are the legal owner. The car's title or pink slip is the mandatory request you can expect from any loan agency. This document shows you are the licensed owner, and you will sign over the physical copy to the lender as security. The lender will use the title as collateral for the loan amount, so it is important to keep it safe until you have paid off the loan.
Other than the few documents mentioned above, there's not much else you need for title loans in Dallas. These loans are designed to be quickly approved, and the underwriters mainly want to see that you own a car with enough value to justify the amount borrowed. Everything else that may be required is secondary and negotiable.
How Can I Apply For Online Title Loans In Dallas
Once your documentation is ready, you can apply online for a title loan. The application process is simple and takes just a few minutes to complete. You say you don't want to fill out an application for a Texas title loan online and would rather meet with a lender in person. That's fine as well. Dallas County is a huge area and dozens of finance companies accept applications from people in the neighborhood. Don't hesitate to meet with a local lender in Downtown Dallas or any companies offering in-person financing near you. You have multiple ways to get started on a secured loan!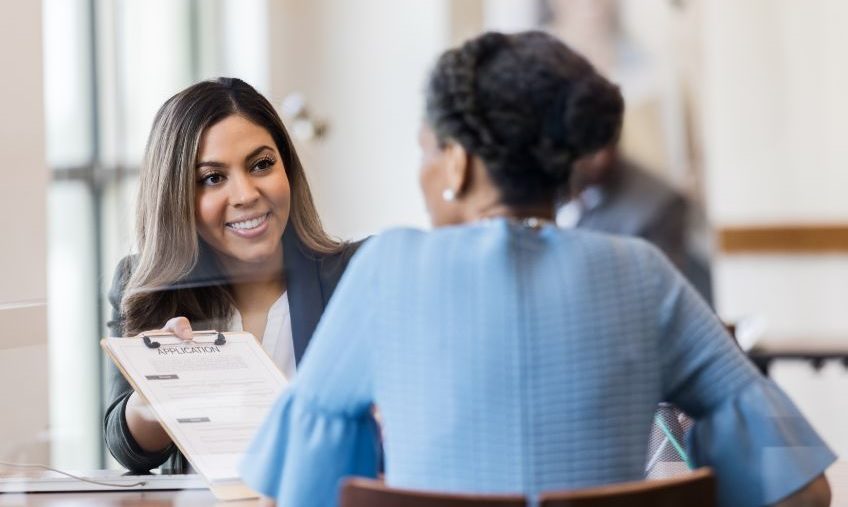 Dallas Title Loans With A Bad Credit Score
Yes, there are many scenarios where you will be approved for a bad credit title loan in Dallas, TX, and in fact, many lenders won't even run a standard credit check. Instead, they will want to review your employment history, monthly income, and car value to ensure you can afford the loan payments. This is why auto title loans are a great solution for those who need cash quickly but may have suffered from credit problems in the past. Instead of worrying about your credit score or whether you missed one or two payments a few years ago, a title loan company in Dallas, TX, wants to know if you have the equity to repay the loan. If a lender knows you're making enough money each month, then there's less concern about a title loan repossession on their end.
Benefits Of Auto Title Loans In Dallas
There are many benefits to getting a car title loan in Dallas, TX.
-You can get up to $20,000 cash within one day of applying online
-No credit check is required in most cases for a typical title loan in Dallas
-You can keep driving your car while you pay off the loan. Instead of using a vehicle as collateral, a lender will use your pink slip as the security.
-Get approved even if you have poor credit or no recent credit history
-Many lenders offer same day funding with no pre-payment penalties for early payoff
How Much Money For A Car's Title In Dallas, TX
This answer depends on the make and model of your vehicle. We typically see title loan amounts for consumers in Dallas average around $3,000. They can be much higher or lower based on your car's current value.
A newer car or SUV will have more value than an older sedan, so the amount you can borrow will be relative to the market value of your car. Online title loans for an expensive car or a title loan on an RV will result in loan amounts likely over $5,000. On the flip side, a low value vehicle that has mileage or a motorcycle will probably lead to a low loan amount. It will still be a meaningful amount, and most title loan companies in Dallas will still offer cash financing at around $500, but it all depends on the resale value.
What If I Still Have Questions About Title Loans In Dallas, Texas
No problem! The best way to learn more about how title loans work is to speak with one of our customer service agents. They will be happy to answer any questions and help walk you through the process. You can reach the Premier Title Loans customer service team by phone or email, whichever is more convenient for you. We hope this article was helpful and wish you the best of luck when applying for a title loan in Dallas TX!
Additional Title Loan Locations In TX: