GET INSTANT CASH WITH A TITLE LOAN IN AMARILLO
Apply online using the form below or call us at 800-250-6279 to apply over the phone!
ONLINE TITLE LOANS IN AMARILLO TX
Premier Title Loans can offer fast approval and funding in less than 24 hours on a title loan in Amarillo, Texas. You don't need a good credit history and you should qualify for a loan of at least $1,500 if you have a lien free vehicle!
Apply For No Hassle Car Title Loans In Amarillo
You can now apply and qualify for a fast approval title loan in Amarillo in less than one business day! Car title loans can be a viable option for someone with little to no credit history, as all you need is a paid off car with equity. This equity is used as collateral to justify the final loan amount. You can borrow up to 55% of the car's resale value in Texas!
Many people choose to apply entirely online. They can do everything from home and finish the loan underwriting and processing within a few hours. However, some applicants prefer to apply with a local lender in Amarillo, TX.
We suggest getting quotes from a few direct lenders to ensure you get the best possible deal. By comparing additional quotes, you can save a significant amount on the monthly payment or total loan payoff. In addition, a reduction of interest rates of even a few digits can save you over the life of the loan!
Requirements For Car Title Loans In Amarillo, TX
There are a few requirements to qualify for with Premier Title Loans in Amarillo. You must own the car outright and there can't be cosigners on the title. We'll likely require a quick vehicle inspection to verify the car is in good working order and not salvaged.
Plan to show additional documents to verify your current insurance policy and active vehicle registration. The car will need updated tags and be in good working condition.
We may ask for proof that you're actively employed to verify your monthly income and ability to repay the loan. Other loan providers in Amarillo and throughout Potter County may ask for additional pictures or video verification of your car to show it's as described and in good working condition.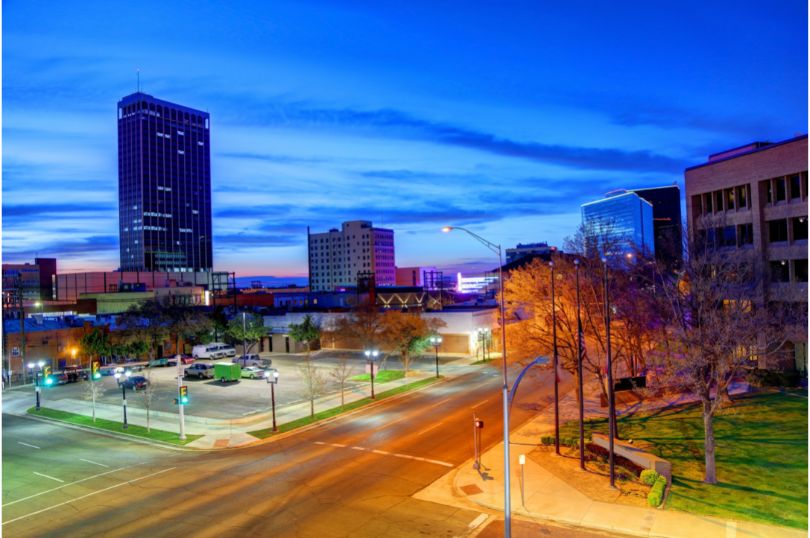 Auto Title Loan Offers In Amarillo For Customers With Bad Credit
People often ask what the credit requirements are for a title pawn. The good news is that you don't need much to pass the minimal requirements regarding your credit. Finance lenders know that online title loans in Texas are often the only option for people with bad credit or no past or recent credit history. So they are willing to work with anyone who owns their car outright while looking to cash out equity.
If you've been turned down for a personal loan or other financing options due to your credit, you may want to consider using your vehicle's equity s collateral. These fast cash title loans can give you the money you need without affecting your credit score!
Same Day Cash Funding With Amarillo Title Loans
Car title loans in Amarillo can often be funded on the same day you apply. Premier Title Loans have offered these 24 hour loans for years, and they're possible if you have all the documents and DMV paperwork in order and ready to submit for underwriting when you first apply.
Once you sign the lending contract, your funds will be sent by ACH or bank wire to your checking or savings account! Applying overnight or on a Sunday may take longer, but the transfer time is generally not long! It's that easy to get fast cash from any lending place near you in TX.
Can I Keep Driving My Vehicle When I Get An Instant Car Title Loan
You can keep driving your car when you get online car title loans in Amarillo! We know you need your vehicle to get to work or run daily errands and it wouldn't make sense to hold the car as collateral for a loan. Instead, your pink slip is what's used for security.
For those customers in  Amarillo who know a title loan is right for them, we invite you to get started with our online application. Premier Title Loans can process your online application quickly, and we'll do our best to connect you with the best direct lender in Texas. Contact us at 800-259-6279 or get going with our online application to see how much cash you can get for your vehicle!
Other Cities In Texas: