Nobody can look into the future and see when they will face a financial crisis. But there's likely a time when you need emergency funds to pay for something unexpected. Premier Title Loans is here for customers in Lubbock, TX, that face these exact issues, and we offer 24 cash for those who qualify for online title loans. How these title loans work is rather simple. You first apply online or in person at a location near you in Lubbock. We then determine a loan amount and payment terms based on your vehicle information and available equity that will be used as collateral. Keep driving your car as the payments are made, and you'll get the vehicle's pink slip transferred back to you when the lending obligation is complete!
Requirements For Title Loans Online In Lubbock, TX
To qualify for title loans online in Lubbock, you'll need to meet some basic requirements. First and foremost, all applicants must be at least 18 years of age and have a valid government-issued photo ID, such as a driver's license. You must also own the vehicle that's being used as collateral and provide proof in the form of a lien free title. Finally, the car or truck must be titled in your name with no other cosigner or person who can claim ownership.
Other requirements can include proof of income, residential verification, and a few extra documents to prove you can make the payments and properly handle the loan. Lastly, there may be a need for 3 or 4 references from friends or family members. The process is fast and easy so don't worry if you're not sure what's needed – just give us a call or drop by a local office in Lubbock, and you should be able to cash out some of your vehicle's equity in less than one business day!
Title Loan Benefits In Lubbock – Do They Outweigh The Risks
Title loans offer a great opportunity to get some quick cash in Lubbock, TX, but there are risks and benefits associated with this type of loan. One of the biggest benefits is that you can get approved quickly with far less paperwork and underwriting requirements than what's typical with an unsecured personal loan. Another benefit is that you can continue driving your car while payments are being made, and you'll still be able to reclaim the vehicle's pink slip when the loan balance is paid off. That's right! There's no need to hand over your keys to a title pawn company. Instead, your car's title is what secures the loan!
The downside is that title loans can come with high interest rates, so you must ensure you're fully aware of all fees before signing any contracts. The other risk involves losing your car if payments aren't made on time, as lenders have the right to repossess vehicles used as collateral. That's why it's important to read the loan terms and conditions carefully so you understand all of the associated risks with title loans in Lubbock! Title loans can be a great solution for quick cash needs but do your research first.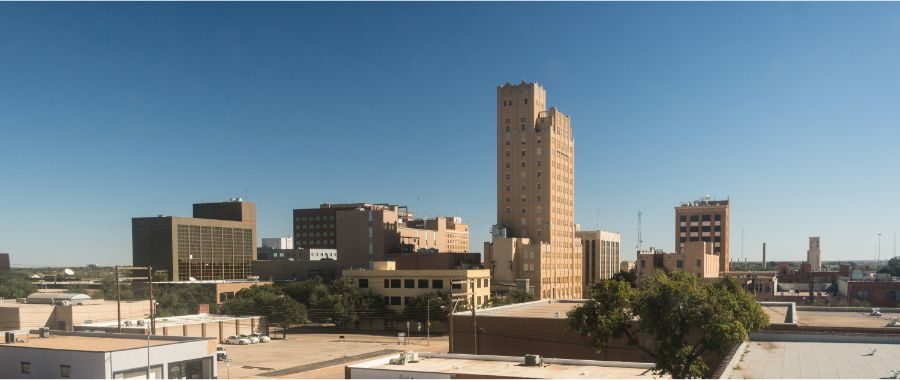 Premier Title Loans Near Me In Lubbock – Get Cash Now!
Are you trying to decide whether to apply online through the Premier Title Loans website or with a local lender in Lubbock? If so, there are a few things to take into consideration. First, online title loans can be very convenient as you can apply from home and receive funds in as little as one business day. On the other hand, local lenders may be able to offer more personalized service and flexible repayment plans based on your circumstances.
No matter which option you choose, Premier Title Loans is here to help customers near Lubbock get the cash they need quickly! We provide an easy application process that takes just minutes to complete, so why wait? Apply for a title loan online or visit us at our nearest store! Get the cash you need today with Premier Title Loans – the best place for fast money in Lubbock.
Bad Credit Lending Options With An Auto Title Loan
People always ask us if they can be approved with bad credit or no recent credit history. The fact is that, yes, you can apply for an auto title loan online even if your credit isn't perfect. The value of your car secures the loan, and in most cases, lenders don't check to see your credit score – they only care about the condition of the vehicle you're using as collateral.
Anyone with good employment history and proof of income can be approved regardless of their credit score! So, if you need same day cash and have bad credit or no recent credit history, then a title loan might be a viable option for you in Lubbock. Remember to research before signing any contracts and ensure you understand all the fees associated with this type of loan.
Loan Amounts & Interest Rates For Lubbock Title Loans
The amount of money you can borrow with a title loan in Lubbock, TX, will depend on several factors, such as the lender you choose and the condition of your car. Generally speaking, the average amount for an online title loan is about 45% of the vehicle's appraised value, which currently comes to around $3,000. Other fees associated with title loans in Texas vary by lender, so make sure you ask plenty of questions when shopping for a good deal!
In terms of the interest rate, that again depends on your customer profile and what type of terms you're looking for. For example, let's say you're interested in taking out a title loan for $4,000. It doesn't matter if you have poor credit or no payment history because the APR is often set according to your vehicle information and the loan terms. On average, the APR for a title loan in Lubbock is about 75%, but it could be lower or higher depending on your circumstances. Yes, those rates are very high, so you must compare quotes with at least three lenders in Lubbock County. The good thing is that dozens of storefront companies are spread throughout the Hub City, and you can often use one quote to get a better deal.
Conclusion On Online Car Title Loans In Lubbock With Premier Title Loans
A title loan in Lubbock can provide quick access to emergency funds when needed most. But since these loans come with high interest rates and the potential risk of repossession in TX, research before signing any contracts! Consider all the associated costs, compare online loans in TX, and read through the terms carefully to choose the best option for your financial needs. Premier Title Loans is here to help customers get cash fast – apply using our online form or call us at 800-250-6279 to get more information about our secured lending offers.
Other Car Title Loan Lending Locations In Texas: