Free Online Title Loan Estimate – Get A Same Day Quote
Unexpected financial emergencies can happen to anyone. An expensive car repair, job loss, or medical bills can easily leave someone in a pickle, with nowhere to turn. Sometimes, people may take out a personal loan, but consideration from a lender for those can take time, and there's no guarantee that you'll even be approved. However, if you own a car, you can get approved the very same day for a car title loan.
The best way to know how much you'll be able to borrow is with a car title loan estimate. This is a fast, free, no-obligation assessment of the value of your car and how much a company that funds guaranteed approval online title loans is willing to give you. The best part? There's no credit check! Even with bad credit, you can still apply for a title loan estimate.
Here are some things you should know before asking for a title loan quote.
How To Get A Quick Title Loan Quote?
Getting a car title loan quote is fairly straightforward and can be accomplished in just a few minutes. First, you simply fill out an application online or you can get started with a local licensed lender in your neighborhood. Once this is completed, you'll speak with one of our friendly client care specialists, who will verify your information and the details about your vehicle. Be sure to have all relevant information about the vehicle with you, including the make, model, and mileage.
The estimate isn't an application for any specific online title loan, but just a starting point for you to consider. Use the numbers from your quote to come up with an exact quote that matches what you need for payment terms and monthly payment amounts.
What Information Do I Need For a Title Loan Quote?
The title loan estimate we give you is based mostly on the details about your car. The make, model, and year are the most important to determine the baseline value.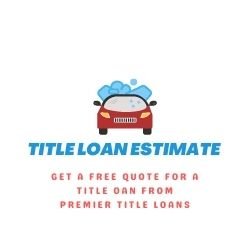 Our prices vary widely according to what kind of car (or motorcycle, truck, or RV) you have. The car's age also matters since the value of vehicles lowers as they get older. Mileage is also essential since cars with higher mileage tend to have more wear and tear and are therefore not worth as much.
Here's what you'll need to complete your title loan estimate application:
The year, make, and model of your car
Total mileage
Trim package details
Details about any post-factory upgrades or modifications
Your name and phone number
The amount of money you wish to borrow
Any extra features on your car may increase the value of your car loan quote. For example, a leather interior, moon roof, top-of-the-line stereo system, and other upgraded features can add extra dollars to your bottom line in terms of the vehicle value.
Bear in mind that this is just an estimate, not the total advance you'll receive after filling out your application. The exact amount, plus your interest rate and repayment terms, will be decided once you've filled out your application.
Benefits Of Quick Title Loan Quotes Online
Title loans help give you a better idea of the value of your car and how much you'd be able to borrow against it. You can also gather estimates from different title loan companies without having your credit score affected and be able to compare rates. Even though a lot of people wonder if title loans go on your credit, the fact is that an estimate or quote will at least save you time before committing to a lending contract.
Knowing whether the title loan amount will cover your requirements is essential if you need money for an emergency and still have to have your car to get around. The estimate can help with your financial planning to cover your expenses.
Will the Title Loan Quote Match My Final Loan Terms?
The title loan quote we give you isn't necessarily the exact amount you'll be able to borrow. We use several factors when determining which loans to approve and how much to lend each borrower. Other things we consider can include the overall condition of the car, which we can't determine from an online application. If damage or cosmetic issues reduce the value of the vehicle, then loan value may decrease, too.
Each state has different regulations for car title loans and these rules and restrictions will affect the value of your vehicle. Many have a cap on the amount that an individual may borrow, which affects your loan amount. Lenders also have minimum loan terms, which much be met. If your car doesn't meet these, you may not be approved for the title loan.
Whether or not you've paid off an outstanding loan on the car affects your loan amount, too. If you're still paying for the car loan, you may not have achieved enough equity (value) in the car to meet the minimum loan terms. The initial lender has priority over a title lender.
Another thing that affects your final loan amount is whether or not you've had to borrow more than the vehicle's sticker price due to multiple prior car loans. Suppose you've borrowed money against your car loan title before, and you've either defaulted on the loan or been consistently late with your payments. This, too, is taken into consideration when approving your loan.
How Much Does It Cost For a Car Title Loan Estimate?
Nothing! An estimate is simply a quick assessment of the general value of the car. It may be the easiest way to decide whether a car title loan is a suitable choice for your needs. Knowing a ballpark figure helps you plan how much of a loan to ask for. Remember, you don't need to apply for the total amount of the estimate if you simply need a small amount of cash to meet an unexpected expense.
Do You Need a Car Title Loan Quote?
Do you need money fast? Have you recently lost your job or run into an emergency expense? Or perhaps you need a quick quote from a company that's open and offers title loans on a Sunday. Whatever you need, we can help and the fact is that you don't always need a quote to get started with our online application! We offer car title loans on just about any vehicle, and we can even provide same-day cash if you're approved. Give us a call today, visit us online to learn more about the process, or drop in for your fast, free, no-obligation car title loan estimate from Premier Title Loans!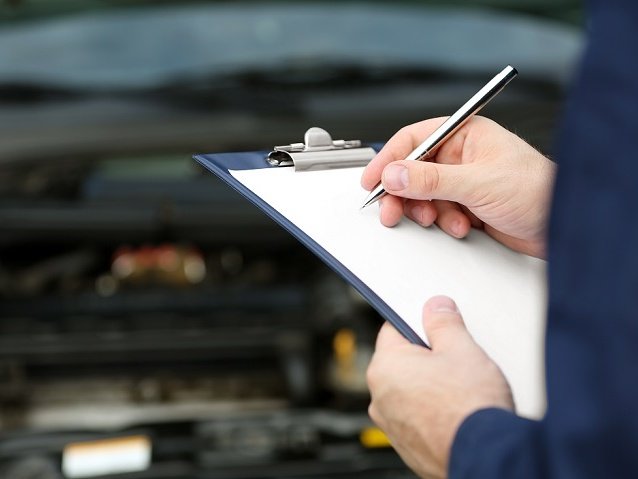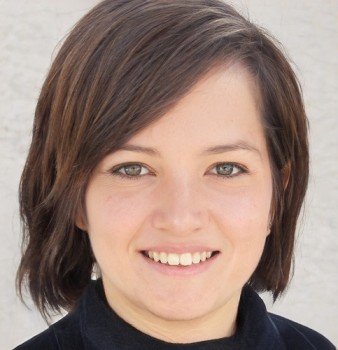 Jessica has been working in the title loan lending industry since 2012. Before that, she managed a team of customer service representatives for one of the largest payday loan companies in the US. Since coming to Premier Title Loans, she's overseen our sales and marketing department and looks forward to educating consumers on their different financing options. Jessica is always open to feedback and questions related to short term loans!