Have you been searching for a way to borrow a large amount of cash even though you have a bad credit history? For people in Clarksville, TN, finding a lending option that allows them to borrow money with very few requirements can be difficult. With that being said, At Premier Title Loans, we think we've found a solution for those who need fast cash to pay for a financial crisis or to get back to current on their bills.
We now offer access to title loans in Clarksville to borrowers with a free and clear vehicle title. Applying is easy and can be done from the comfort of your home. You can get pre-approved in minutes, and once approved, you can have the cash you need in as little as 24 hours!
What Are Online Car Title Loans And How Do They Work In Clarksville?
A title loan is a loan that uses your car's title or "pink slip" as collateral. This means you can borrow a certain percentage of the car's value and the equity you have in it. In return, a licensed title loan lender in Tennessee holds onto your car's title until the loan is repaid in full. These loans are great for people who can't qualify for traditional financing methods. Also, some people prefer fast approval and funding. Everything from start to finish can be completed in just a few hours, and that's a massive difference from the 3-6 days you often see with an unsecured personal loan.
To get started, you must fill out our online application or call us at 1-800-250-6279. We'll then contact you to discuss your loan details and how much money you can qualify for. Once everything is finalized, we'll arrange a time and place in Clarksville for you to bring your car in so one of our appraisers can take a look at it and determine its value.
Once your loan is approved, we'll hand over the cash, and you'll be on your way! You can use the money for anything you need, and you don't need to worry about losing access to your vehicle. Anyone who gets a same day title loan will keep their car and have no issues assuming the monthly payments are made on time!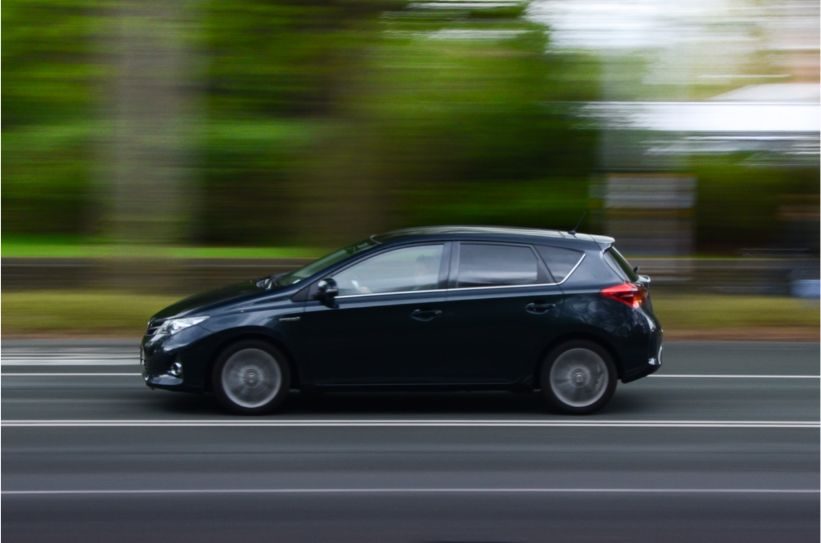 Bad Credit Car Title Loans In Clarksville, TN
A common misconception is that you need good credit to get a title loan. That's not the case! Premier Title Loans doesn't consider your credit report when approving you for Tennessee vehicle title loans. Unlike personal loan companies in Clarksville that require a credit score of 700 or higher, a vehicle equity loan doesn't consider your recent payments. So whether you have bad credit, no recent loan payments, or even a bankruptcy on your record, you can still be approved for 24 hour funding as long as you own a car with a clear title in your name.
We understand that financial hardships can occur anytime in Tennessee. That's why we're here to help! We want to give you the funds you need to get back on track without putting your assets at risk. So if you're dealing with an unexpected expense and don't know where else to turn, apply for a bad credit title loan and know that your car's equity determines the funding amount, not a random credit score!
What Makes A Title Loan The Best Financing Option in Clarksville, TN?
When you're in a financial crisis and need cash fast, deciding which financing option is best for you can be difficult. Here are a few reasons why we believe getting a title loan is the best choice for Clarksville residents:
– You can get your money in less than one business day – sometimes in an hour or less from a direct lender near you!
– There's no standard credit check required, so everyone with a lien free vehicle can qualify to get a secured loan.
– You get to keep your car and continue driving it while making monthly payments. GPS tracking is not required, and you don't have to pawn your vehicle!
– The amount you can borrow is based on your car's value, not your credit score. Funding amounts can go up to $15,000 in Tennessee! Borrow 45% to 75% by using the equity in your vehicle.
How Long To Make The Title Loan Payments And What Is The APR
If there's a common drawback that's seen with Clarksville title loan offers, it's the fact that you'll be facing a very high APR. There's no way to get around this high rate because your credit score is not a factor. You should consider a bank loan with a much lower rate if you have good credit. As with all the financing terms, the finance charge will vary, but you should expect a rate that starts at 50% and only goes up from there.
You still want to negotiate the high APR and always try to get the number down to something you're comfortable with. The payments will usually be due anywhere from 90 days to a couple of years, and everything is based on your budget and how much you can afford monthly. It all comes down to what the lender offers and how much they want to work with you.
Now that you know more about online auto title loans, it's time to start looking for lenders in Montgomery County, TN. We've put together a network of some of the best companies in town, and we'll be happy to get you connected with one that meets your unique needs!
Do you live elsewhere in TN and want to apply with a company near you? We can find a lender in Memphis or Nashville that offers the same terms as you expect in Clarksville! Simply fill out our online application form or reach us at 1-800-250-6279, and we'll get right to work! There's no obligation or cost to see how much you can get with an online title loan!