FAST APPROVAL TITLE LOANS IN VIRGINIA BEACH
We offer same day title loans and you can apply online below or call us at 800-250-6279!
INSTANT TITLE LOANS IN VIRGINIA BEACH
Premier Title Loans makes it easy to get cash with your vehicle's equity. You don't need a good credit score and most customers can qualify with just a lien free pink slip and proof of income. Loan amounts start at $3,000 and you can pick up your cash in hours at any lending location in Virginia Beach.
How Do Online Car Title Loans Work In Virginia Beach
With only a few basic requirements, you can get quick approval for a 24 hour title loan in Virginia Beach without worrying about a credit check. Premier Title Loans has worked with customers in Virginia for years, and we know what's required from a local lender near you. These loans are great for borrowers looking for more than $1,000 and, at the same time, don't want to deal with the hassles of credit checks and lengthy processing delays. So let's get into the details about these online title loans and what you need to qualify.
Online title loans allow borrowers to tap into their vehicle's equity and use that as collateral for a cash loan. You won't be subject to a lengthy credit check, and that's because a title loan is underwritten according to your car's resale value, not your credit score!
Auto Title Loan Requirements In Virginia Beach VA
• Have a lien free vehicle title
• Proof of VA residency
• Comprehensive insurance coverage
• Proof of income
The Benefits Of A Same Day Title Loan In Virginia Beach
Same day title loans in Virginia Beach offer several benefits for borrowers who need quick cash without the hassle of a credit check. Some of these benefits include:
• Fast and easy application process that takes 30 minutes or less to finalize
• Funds available within hours or minutes in some cases with local lenders in the "Resort City"
• No credit check is required, and most lenders are ok with no credit history
• Competitive interest rates and flexible repayment terms with no prepayment penalty
With Premier Title Loans, you can quickly get approved for an online car title loan without worrying about your credit score! That's why we're an excellent choice for Virginia Beach borrowers looking for title loans. Contact us today, and we'll help you find the best lender near you.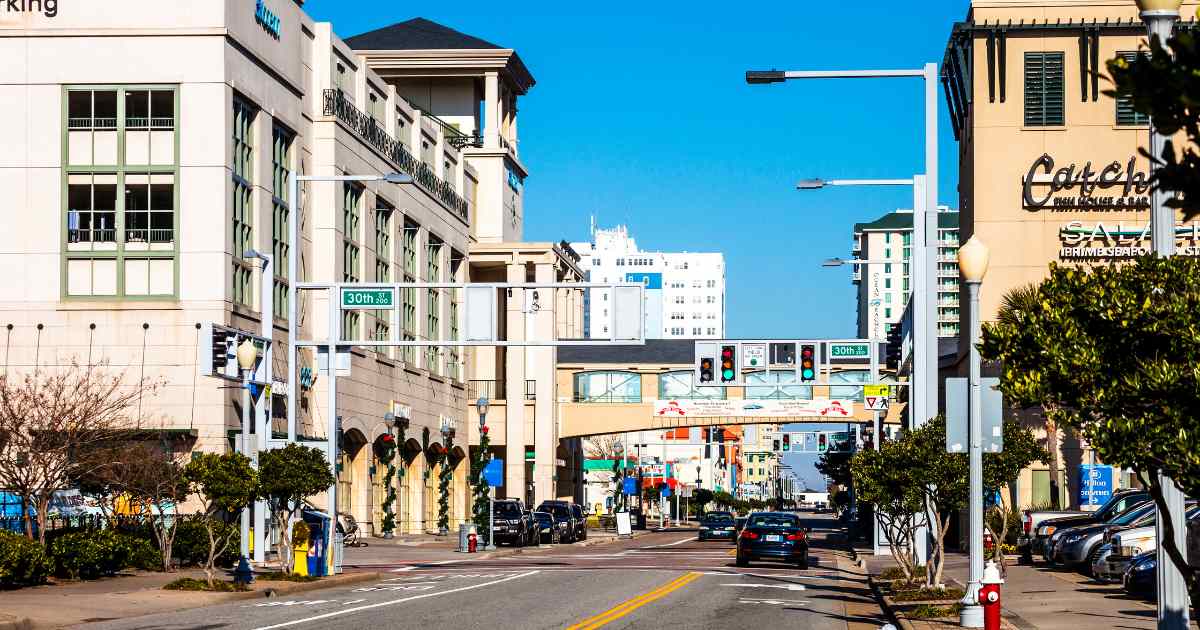 What Type Of Vehicles Qualify & My Car's Title Loan Value In Virginia Beach
Premier Title Loans offers same day title loans in Virginia Beach for most vehicles, including cars, trucks, motorhomes, boats, and motorcycles. The funding depends on the vehicle's make, model, year, and condition. To determine the value of your car, you can use our online title loan calculator and get a free estimate. Another option is to use a 3rd party valuation service that shows a comparable vehicle resale value for title loan companies in Virginia. Most companies will offer 35 to 65% of the current equity value as a loan, so the more your car or truck is worth, the more cash you can access!
How Can I Get My Title Loan Money In Virginia Beach & How To Pay Off The Loan
The process is simple, and once approved, your lender will give you a loan agreement outlining the financing agreement's terms and how much time you have to pay back the balance. Have your money sent by ACH to your bank account or pick up the cash in person at any direct lending location or MoneyGram office in Virginia Beach. For example, you can go to the Walmart on Kempsville Road and grab your funds within an hour of approval. It's entirely up to you when picking up your cash!
The options to pay off an auto equity loan are numerous. Some customers repay the balance in monthly installments. There's no prepayment penalty for those looking for an early payoff, which means you can pay down the balance anytime without a fee. You may even qualify for a reduced loan balance before your term ends! Call Premier Title Loans at 800-250-6279 and get started with a same day online title loan in Virginia!
Online Title Loans In Virginia Beach With Premier Title Loans
With Premier Title Loans, you can get approved fast online and have money deposited into your checking account within hours. Lenders in Virginia Beach offer a competitive APR and flexible repayment terms with no prepayment penalties, so you can pay off your loan early. Apply online any time of the day, or contact us at 800-250-6279 to get started on your application!
Other Cities In Virginia: