Are you living in Richmond and looking for a solution to get ahead of a cash crunch? Have you ever considered using a car as collateral for a loan? With an auto title loan, you can borrow more significant sums than what's typical with a payday advance and the processing time is much quicker than with an installment loan. Another bonus is that your credit history is not as important as if you were applying for an unsecured loan. Your car's equity is what qualifies you for a secured loan, and Premier Title Loans will work to get you the best rates and payment terms!
Title loans are typically short-term loans with high interest rates. For example, the average funded loan amount in Richmond is around $2,500. The minimum loan term is not set in stone, but lending terms will range from four months to nearly two years if you need more time to pay off the loan.
What To Know About Car Title Loans In Richmond, VA
Before taking out a title loan, explore all other options first. Some title loan alternatives include personal loans, credit cards, and home equity loans. You may also consider a cash advance on your paycheck or ask family or friends for a loan. Whatever route you decide to take, ensure you understand all the terms and conditions before signing any agreements.
If you decide that a secured loan is right for you, there are a few things to keep in mind.
Be prepared to have your car inspected and appraised. The lender will need to know how much your car is worth to determine how much they will lend you. Be sure to bring along any documents that prove ownership of your vehicles, such as the title or registration.

Remember that you risk your car by using it as collateral for a cash loan. A repossession is possible if you

default;

you should only turn to a title loan company as a last resort.

Limit the amount of cash you borrow and pay off more monthly than what's required to pay down the balance.
Do I Need To Get A Vehicle Inspection To Qualify For Title Loans In Richmond
You will likely need to get your vehicle inspected to qualify for a title loan in VA. The inspection is necessary for the lender to assess the value of your car and determine how much they are willing to lend you. Therefore, provide any documents showing your vehicle's ownership, such as the title or registration. You should also have a current photo ID, proof of insurance, and your car's keys when you go for the inspection.
If you're worried about getting lowballed on your car's value, get an estimate from a few different sources before going to the lender. First, you can check Kelley Blue Book or other resale values in Richmond to get an idea of what your car is worth. Once you have a range in mind, you can negotiate with the lender to get a loan more in line with your car's actual value.
What Are The Interest Rates And Fees For Online Title Loans In Richmond?
Interest rates for online title loans in Richmond vary depending on the lender, but they are typically high. The average APR for a title loan can be nearly 75%, but some lenders charge as much as 300%. These rates are high because title loan companies are relying on something other than your credit history when underwriting the loan details. In addition to interest, you will also be responsible for fees, such as a processing fee, origination fee, and late payment fee. Be sure to ask about all costs before agreeing to the loan so there are no surprises down the road.
To avoid paying sky-high interest rates, shop around and compare offers from different lenders. Some companies will work with you to bring down the APR after you make several timely payments. Contact your customer service agent every time you make a payment to see if they can renegotiate or refinance your lending terms with a better rate or lower monthly payment!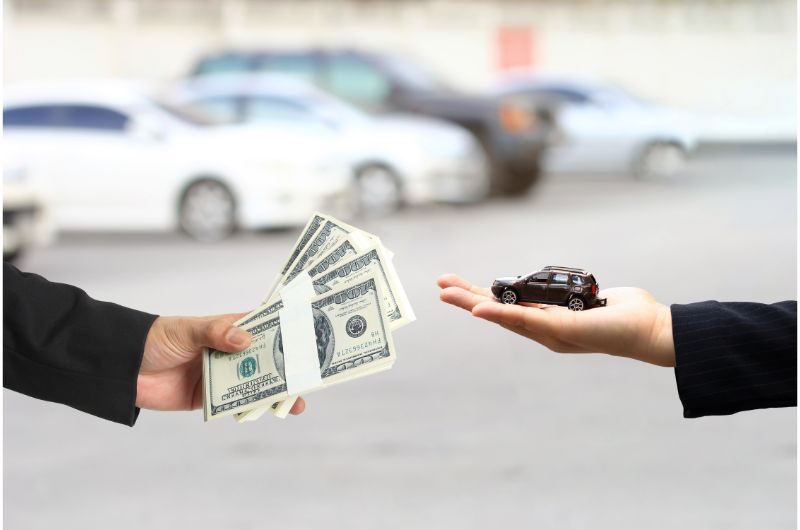 Benefits And Drawbacks With Richmond Title Loans
The most significant benefit is that you can quickly get the money within 24 hours. You also don't need good credit to qualify, which makes title loans an option for people with bad credit or no credit history. And because you're using your car as collateral, the loan amount is typically based on the value of your vehicle, not your income.
However, there are also some drawbacks to consider before taking out a title loan. First, the interest rates are typically very high, making it challenging to repay the loan. Second, suppose you default on the loan. In that case, your car could be repossessed, and that's a terrible situation as you can no longer get to work or even drive around to get from place to place.
How Do I Payoff My Title Loan In Richmond VA – What Are The Fees & Penalties
You can pay off your title loan with monthly payments from your checking account or pay in person at any location in Richmond. If you have the opportunity, we recommend paying online, as it's the easiest way to keep track of your payments. In addition, you can typically schedule automatic payments. You will also want to confirm that there are no prepayment penalties before making extra payments or paying off the loan early.
While title loans can be helpful in a pinch, they come with some risks for borrowers in Richmond, Virginia. Before signing the contract, shop around and compare the different lenders' APR and financing terms. And always make sure you can afford the monthly payments before taking out a loan. If you're not careful, an equity loan on a car can quickly become a debt trap, and that's the last thing you need when dealing with a financial emergency!
Apply Now For An Online Car Title Loan In Richmond With No Store Visit
If you're facing a financial emergency and need cash fast, an online car title loan can be a helpful solution. At Premier Title Loans, we work with finance companies all over Richmond. As a result, you can get the money you need quickly, often within a few hours or less. In addition, we don't require a standard credit check, and we'll work with you to get a loan amount based on your car's value, not your income.
Just fill out our online application and provide basic information about yourself and your vehicle. Once approved, a customer service agent will reach out to finalize your loan details and arrange for funding. In most cases, we can deposit the money directly into your bank account, so it's available immediately!