GET CASH NOW WITH MIAMI CAR TITLE LOANS
Start your application online or call us at 800-250-6279 to see how much money you can borrow!
ONLINE TITLE LOANS IN MIAMI!
We offer fast approval for online title loans in Miami! These loans are great for those who don't have good credit or if you're looking to borrow more than $1,000. Qualify with a paid off pink slip and proof of income to get same day funding!
Applying for an online car title loan with Premier Title Loans in Miami is easy, and you can get approved and funded that same day. We work with local lenders in Miami-Dade County, and you can get cash for your vehicle with just the car's title and proof of employment. Best of all, you don't need excellent credit to get pre-approved, as the car's title is used to secure the loan, not your FICO score!
Car Title Loans In Miami– How They Work
A car title loan is a secured loan, and the amount you borrow is based on the vehicle's equity. You'll work with your lender to come up with a repayment term and monthly payment that fits your budget, and once the contract is signed, you'll sign over the car title to the title loan company. The vehicle's value is based on the resale value, and here in Miami, there are other underwriting factors like DMV title verification requirements and payoff terms.
What We Provide With Car Title Loans in Miami
It doesn't get much simpler if you need fast cash. All a borrower needs to do is give the car's title or "pink slip" to the lender, tell them a good amount about how many miles they put on the car per month, and the loan amount and terms to expect from local lenders. There is no extensive application process, formal credit check, or down payment. Essentially, these secured loans are easy for any borrower who owns a car with equity.
The bottom line is that car title loans are decent financing options if there's a paid off vehicle being used as collateral. A borrower needs to find the proper lender in Miami, to get the loan, and that's where Premier Title Loans can help you!
Interest Rates To Expect With A Title Loan Lender in Miami
Some firms charge ridiculous interest and have unreasonable terms, but that's not the case with our network of lenders in Miami. Once you apply online with Premier Title Loans, we'll match your information with multiple local companies and find Florida's best APR and payment terms. With that, the rates will still be high for these bad credit title loans, and you should expect an interest rate of 25 – 75%. However, you always have the chance to refinance your loan at a later date, and you can pay down the entire balance at any time.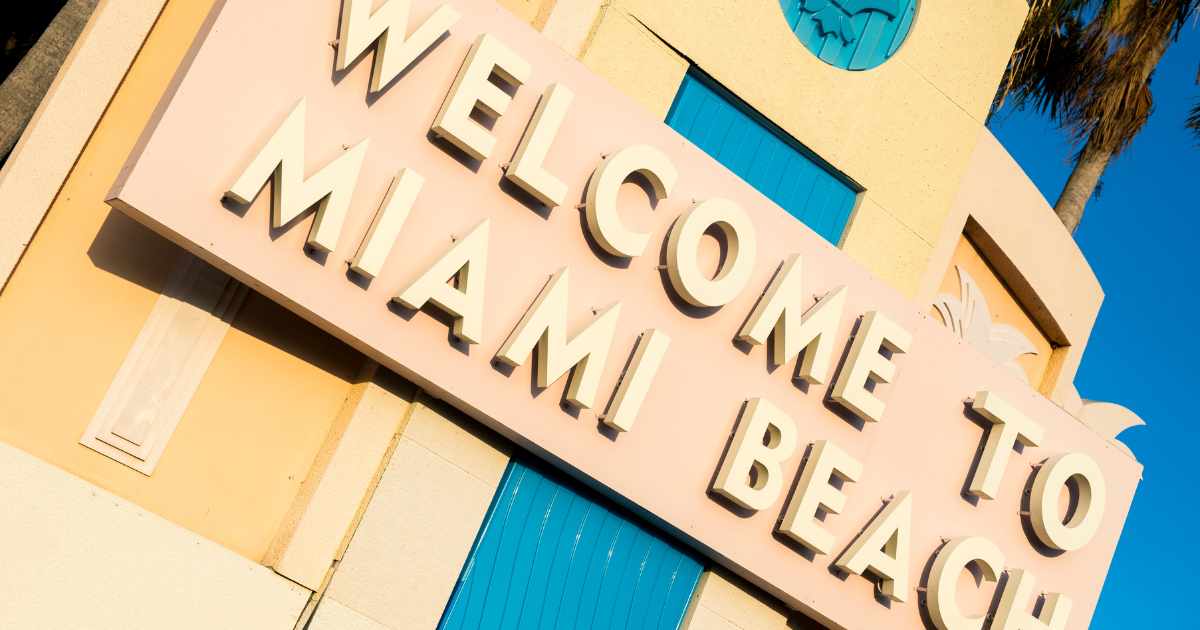 Bad Credit Concerns With Miami Title Loans
Some borrowers may be leery of applying for car title loans online if they have poor credit or no recent credit history. On the contrary, many applicants have no problem getting funded for online title loans in Miami if they have bad credit. That's because these types of loans use the equity from your car or truck as security for the loan. There's no longer a need to rely on your credit history when you have a vehicle valued at $5,000 or more acting as the collateral for your loan!
Tips To Get An Easy Approval Online Title Loan In Miami
1: Not all title loan companies are created equal. Secured lenders are just like any other finance company. Do your research and find a company that puts your needs first while clearly disclosing the rates and terms for your loan.
2: Look into different repayment terms. Some lenders might have a higher loan amount or offer quick approval. But ultimately, you'll save the most with the best interest rate and payoff term.  You can save thousands of dollars over the lending term with a Miami lender with the lowest APR!
3: Know your vehicle's value. Newer model vehicles with low mileage have a higher value than cars from the 90s. That's ok if you only want to borrow a few hundred dollars. But if you're looking for an equity loan on a car valued at 5k or more, you'll need to apply with a vehicle worth at least double that amount!
4: Be sure you can afford the monthly payments. Before you go with any specific lender in Miami, consider how much the loan will cost and if you can afford the payments. Don't get into a situation where you must skip a payment or renegotiate the payment terms!
Are you ready to see the title loan value of your car? Apply online or call us at 800-250-6279, and we'll walk you through everything step by step!
Other Cities In Florida: