It doesn't matter where in Tampa you live or your credit history. Any adult with a paid off car or truck can cash out their equity and use that collateral for a title loan of $3,000 or more. The process is fast and easy, so come to us when you're ready to get cash. We'll explain your loan's terms in detail before taking action. If you're unsatisfied with our offer or repayment schedule, then there's no obligation after that first discussion. Our rates are some of the best because we shop for the lowest rate available to help keep your payments affordable.
Car title loans in Tampa, FL, can be a great way for adults with good credit ratings to access cash without getting approved by a traditional lender like a bank. In addition, a title loan doesn't have to be paid off immediately, so it's a great choice if you're waiting on an expected check from work or simply need cash for a broken down vehicle or emergency medical issue.
Why Use Premier Title Loans For A Title Loan In Tampa, FL
There are many reasons why a title loan online with no credit check or inspection might be your best option. If you're in a spot where your credit score is good but not great, it can be difficult to get an instant approval for an online loan from a bank or lending institution here in Tampa. These lenders will often focus on one's credit rating instead of how much collateral they have access to. If your credit isn't top notch, you may find yourself getting turned down even if you have money available as collateral and want to use it. At Premier Title Loans, we work with people with some credit issues who need quick cash – call us today at 800-250-6279 and see how simple the process is!
Auto equity loans are perfect for someone with a poor credit history, as your car's equity is far more important than if you've missed any recent credit card payments. You no longer need to be rejected by a personal loan provider because your FICO score is under 700. Instead, find out how much collateral you can cash out from your vehicle with a Tampa title loan!
Some Other Benefits Of Tampa Title Loans
Quick Online Approval – Getting started with your online title loan application is quick and easy. Simply fill out our online form or call us directly at 800-250-6279 to have the basic details of your needs assessed for approval. Upon receiving this information, we'll get back to you within a few hours if not sooner, with an initial lending estimate for your car collateral loan.
No Credit Checks Needed – Most lending institutions and banks will evaluate your credit score before approving any loan applications. Collateral based loans do not require a credit check and allow borrowers who may need cash to get approved quickly despite having a poor credit history!
High Loan Amounts – Compare the high funding amounts for a title loan in Tampa, FL, with what's common for an unsecured loan. Online title loans average around $5,000 throughout the state, much higher than a personal loan which averages around $400.
There are no hidden fees – With Premier Title Loans, you will never have to wonder how much a certain fee will cost. Each itemized bill from us is clear and concise when you get it, allowing for easier budgetary planning.
No prepayment penalties – Another great feature of vehicle title loans in Tampa, FL, is that there are no prepayment penalties. So if you decide the loan isn't right for you at any time before repaying the principal plus interest, then you can walk away without having to give back any additional money!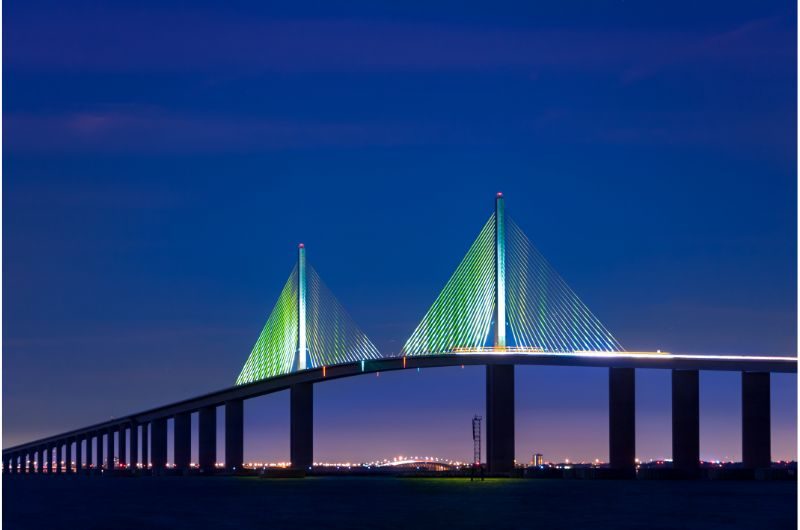 How To Get Approved For An Auto Title Loan In Tampa, FL? Here's what we need from you:
We'll use your car's pink slip to determine the value of your car. Then, use our online quote request tool or call us to confirm you have the most recent ownership documents from the DMV in Tampa or anywhere else in Hillsborough County, Fl.
Proof of a valid ID (Driver's license, state issued document, passport). You may also need proof that the car is registered and in good working order. Also, expect to show evidence that the car is insured up to the full replacement value.
Verification that you're employed with monthly income coming in monthly. In the place of full employment, you can show disability income, retirement funds, or any other income source which shows you can afford the title loan payments.
A few references that we may be able to check over the phone for information about your ability to repay a title loan in Tampa, FL.
Once you've got these things ready, we'll have an idea of how much cash you qualify for based on these three factors alone, so there will be no need to even stop by any of our locations in person if you don't want to! For more detailed instructions on what information is needed to get approved, visit the FAQ page here.
Do You Offer Bad Credit Title Loans In Tampa
In a word, yes. This is one of many reasons that car title loans in Tampa, FL are so popular. Like we tell all our customers, we want to see that you have equity in your car, semi-truck, or SUV. That's far more important when underwriting an application than your credit score is. These are secured loans; your equity gets you across the finish line, not your payment history from a credit card or installment loan!
The main thing that affects your ability to get a loan and how fast you can get it is not necessarily your credit score but what kind of equity do you have in the vehicle you want to use as collateral.
Most important is that the car or truck is mechanically sound and in good working condition with no liens on it and no major damage (dents, dings and/or clear coat peeling on the body). Expect a quick underwriting appointment where you can not only sign your lending documents but also complete the vehicle inspection all at the same time! These inspections are done at any location near you in Tampa and everything can be completed in hours!
Apply Online, Over The Phone, Or In Person For Your Car Title Loan In Tampa, FL
Call us at 800-250-6279 and speak to a title loan specialist or apply online today for your title loan in Tampa, FL. With Premier Title Loans, you can be approved within a few hours for as much cash as possible on whatever schedule works best for your needs – all with low and affordable rates!
Are you looking to apply with a local lender near you in Florida? That's no problem, and even if you live outside of Hillsborough County, we can connect you with a company that offers title loans in Florida! If you've got a quote or are looking for a refinance with one of our partner lenders, just let us know, and we'll see what we can do to match the quote for you.
Our main goal at Premier Title Loans is to provide our customers with fast approval and funding on title loans in Tampa, FL so that everyone who needs fast cash gets it by relying on the equity they have in their car. So whether you're facing an unexpected expense that must be paid now or are looking to make some investments with the money, there's no better way to get money quickly than with a title loan through your car!
Additional Title Loan Lending Locations In FL: