GET APPROVED IN MINUTES FOR A TITLE LOAN IN ORLANDO
We offer online title loans, and all you need is a lien free vehicle and proof of income!
ONLINE CAR TITLE LOANS IN ORLANDO FL
Premier Title Loans offers 24 hour approval for auto equity loans in Orlando, FL. These loans use your vehicle's equity as collateral and you don't need a good FICO score to get approved. Apply now to see the title loan value of your vehicle!
Online Title Loans In Orlando – How Do They Work
If you need to pay for urgent expenses and have a car with a clear title, you may want to consider a same day title loan. These are secured loans where the applicant uses their vehicle's title as collateral for the money they seek. In Orlando, FL, title loans are available from many different lenders(both online and local) with average funding amounts of $300 to $1,500. These loan amounts can be much higher for vehicles with resale values over $5,000.
While a standard unsecured loan is based on how much cash you're looking for, it mainly comes down to your current income and the vehicle's resale value in Florida. A licensed finance lender will appraise your car to determine its worth and then offer you a loan based on a percentage of that value. Vehicle resale amounts constantly change in Orlando, FL, but you generally expect to access 35-70% of the car's value as equity.
Bad Credit Title Loan Lenders In Orlando, FL
While car title loans are available to people with bad credit, it's important to note that the interest rates on these loans will be higher than if you had good credit or applied for a personal loan from a bank. In addition, some lenders may require that you have a co-signer to get approved for title loans if there's a recent bankruptcy or multiple loan defaults.
Many of Orlando's larger equity lenders will only run a quick credit check to verify your identity and check for recent credit issues, so credit is not a huge concern. The main requirement for vehicle equity loans will always come down to how much the car is worth and how much equity you can use as collateral. That's why lenders are so willing to look past your credit history.
Apply With A Direct Title Loan Lender In Orlando
In the past, title loans were only available from local lenders in Orange County, FL. However, we can now offer a quick online application through Premier Title Loans, where you can submit everything quickly and be matched with a direct lender in Orlando!
Once you're pre-approved, you'll be given an approximate loan amount, and then we'll ask you to bring in the vehicle for a quick inspection. Inspecting the vehicle takes 20 minutes or less, and your lender will mainly verify your car's or truck's condition and ensure it runs with no issues. Finally, if everything looks good, you'll sign the loan documents and get your cash that same day!
For those who want to apply directly in Orlando, that can be done in person with any title loan lender in FL. The process is similar to applying online, but you'll get to meet with a direct lender who can process your paperwork and underwrite your loan, all within 24 hours or less!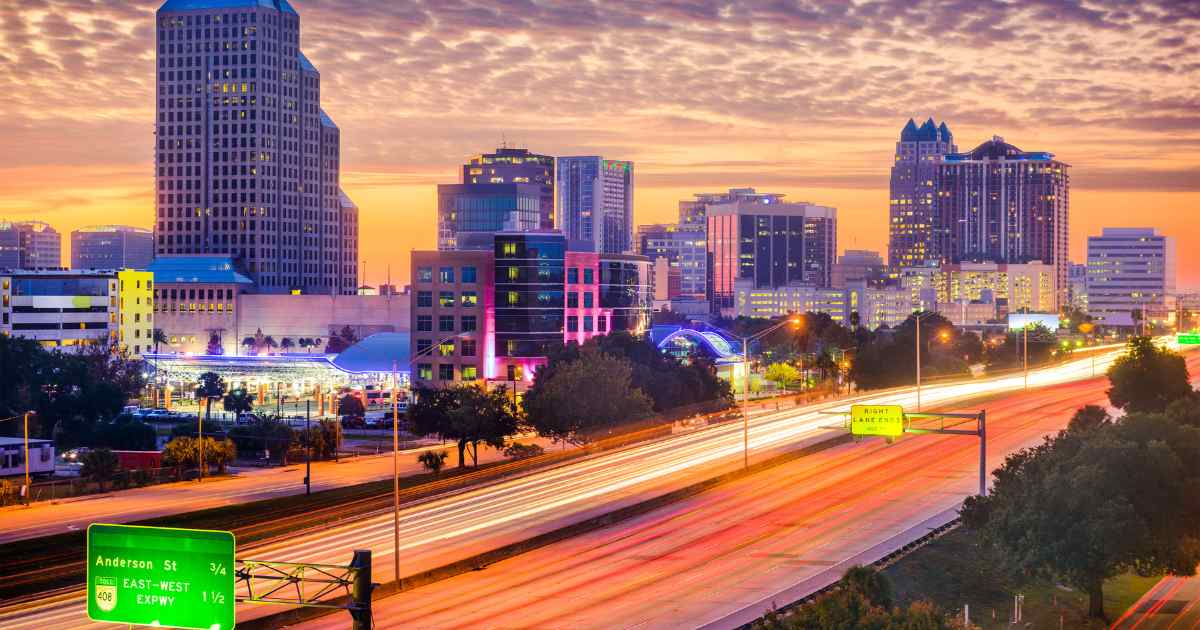 The Benefits Of Orlando Title Loans
-Car title loans are a great way to get emergency funds when most unsecured lenders don't even take your application. Personal loan companies will look at your credit score, while a secured lender is mainly concerned with the equity in your vehicle!
-The interest rates or "APR" on title loans are typically higher than other unsecured personal loans. These loans are risky for secured lenders, and that's reflected in the finance rates.
-Take out a car equity loan to pay urgent bills or whatever else you need cash for! You can get funds with an RV title loan or a semi truck title loan, but you still need to repay the loan quickly to avoid hefty interest charges.
Apply With Premier Title Loans In Orlando, Florida
Premier Title Loans offers a quick online application, and we'll connect you with a direct lender in Orlando. Start with our online form, or contact us at 800-250-6279 today!
Other Cities Offering Title Loans In Florida: