GET CASH FOR YOUR CAR'S EQUITY WITH A TITLE LOAN IN ALBUQUERQUE
Apply using the online form below or call us at 800-250-6279!
ONLINE AUTO TITLE LOANS IN ALBUQUERQUE NM
Anyone with a lien free vehicle can get approved for a car title loan in Albuquerque. You don't need excellent credit to get approved and loan amounts range from $2,000 to $15,000. Expect an interest rate of around 36% for title pawns in New Mexico.
How Do Title Loans Work In Albuquerque NM
You may consider an online car title loan if you need cash and own a lien free vehicle. These secured loans are popular in Albuquerque as you can not only borrow a large amount of money, but the approval process is quick, and you don't need good credit to qualify.
Title loans in Albuquerque are short term, high interest loans that use your vehicle as collateral. Borrow up to 65% of your vehicle's equity, and there's a good chance you can get funded within one business day!
The interest rate is one thing to consider when taking out a title loan in Albuquerque. Title loans typically come with higher interest rates than traditional bank loans due to their risky nature – so it's essential to shop around before deciding on a lender. Some recent news on this front has helped borrowers in one sense, as House Bill 132 is now in effect. This law was enacted on January 1st, 2023, and lowered the cap on interest rates from 175% to 36%! This legislation applies to all small dollar loans under $10,000.
Albuquerque Title Loan Requirements
– You must prove you are a resident of New Mexico.
– You need a paid off vehicle in your name to be used as collateral.
– Provide proof of income and valid vehicle registration documents.
Title loan providers in Albuquerque may ask for additional documents, such as bank statements or utility bills, so be prepared to provide those if necessary. Once you meet and satisfy all the requirements, funds will typically be available within 24 hours or less – making it an ideal solution for when you need cash fast.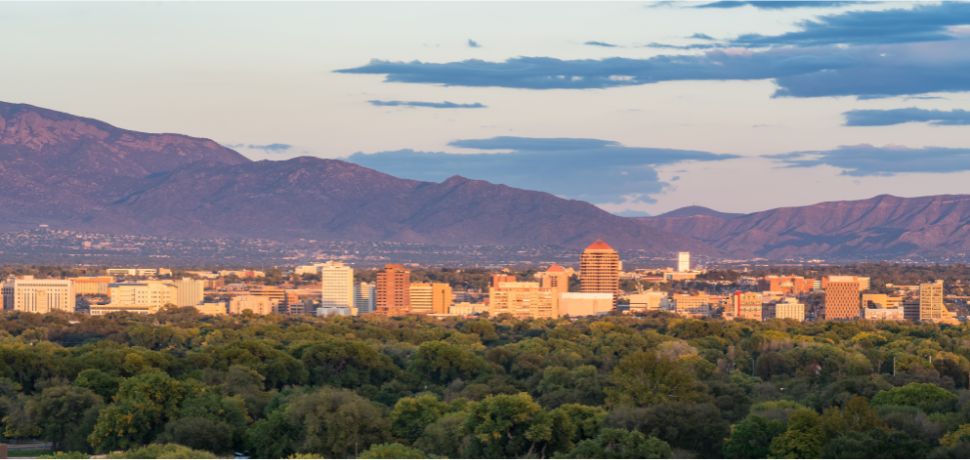 Vehicle Value For Title Loans In Albuquerque
Are you trying to figure out how much your vehicle is worth and what your lending amount will be? Here in Albuquerque, it doesn't take long to check the title loan value of you your car and get an estimate of your loan amount.
Companies offering title loans in NM consider several factors when deciding on the value of your car, including its make and model, year, and mileage. However, the most critical factor is the current market value of your vehicle, which can be easily determined with a free appraisal from anyone of our title loan companies.
Once you know the appraised value, it's just a matter of multiplying that number by the percentage offered by your lender. This will give you a good idea of how much money you can expect for your title loan in Albuquerque – and whether it fits within your budget.
Bad Credit Title Loans – How Do They Work In Albuquerque
We're all led to believe that having bad credit means you can't be approved for any loan, as traditional banks won't take the risk. However, that's not always true – you can still get a loan even if your credit score is low as long as you meet specific minimum requirements. This is where bad credit title loans come in.
Bad credit title loans are secured loans (meaning they require collateral), and for those with poor or no credit scores, these loans are typically their only option. So how do they work exactly? In Albuquerque, you must meet a few basic requirements, such as having a lien free vehicle in your name and proof of income. Once those requirements have been verified and approved by the lender, funds will be released to you within 24 hours or less – making it an ideal quick funding solution if you need to pay for urgent financial expenses!
Apply With A Title Loan Company Near Me In Albuquerque, NM
Look no further if you're looking for fast cash from a title loan company in Albuquerque. Many lenders offer online and in-person applications, so you can easily find one nearby. For example, you can start with the Premier Title Loans online application and finish the vehicle inspection with a local company in Nob Hill or Uptown. It doesn't matter what area of town you live in, as dozens of companies want your business!
Call Premier Title Loans at 800-250-6279 to get started or apply online for a same day title loan of $5,000 or more!
Other Cities In New Mexico: