Get cash with an auto title loan in Farmington, NM
We offer online title loans, and most applicants can qualify for same day approval!
TITLE LOANS ONLINE WITH NO STORE VISIT IN FARMINGTON!
Premier Title Loans continues to offer cash title loans in Farmingto, New Mexico. Our lending terms have not changed for 2023 and we can typically get you approved with just a paid off car title and proof of income. Qualify for up to $15,000 and get your money in hours from a local lender.
How Auto Title Loans Work In Farmington, NM
A fast and easy title loan can be what you're looking for if you're struggling to pay bills or make ends meet. Premier Title Loans now offers access to cash title loans that same day when you apply online or over the phone in Farmington, NM. We understand the financial burden that life can bring, and we are here to help.
We offer competitive rates on title loans so you don't have to worry about finding financing elsewhere. We also make sure that our application process is straightforward. With Premier Title Loans, applying online can be simple and easy.
Requirements For A Title Loan In Farmington
To receive a fast title loan in New Mexico from Premier Title Loans, you must have the following:
• A valid driver's license or state identification – The ID card can't be expired and the information must match what shows on the car's pink slip.
• Proof of residence (utility bill, bank statement etc.) – We must verify your physical residence and ensure you qualify per the NM state regulations.
• Your car's title, registration and insurance documents – The pink slip must be lien free, and your car insurance needs to cover the full vehicle replacement amount.
• A recent paycheck stub or other proof of income. – We must confirm you have enough income to stay current on the expected monthly payments.
With Premier Title Loans in Farmington, NM, you can get the help you need quickly and easily! You can apply directly with a Flora Vista or Upper Fruitland lender to grab your funds quicker. Some local companies offer 1-hour funding when you meet with them in person!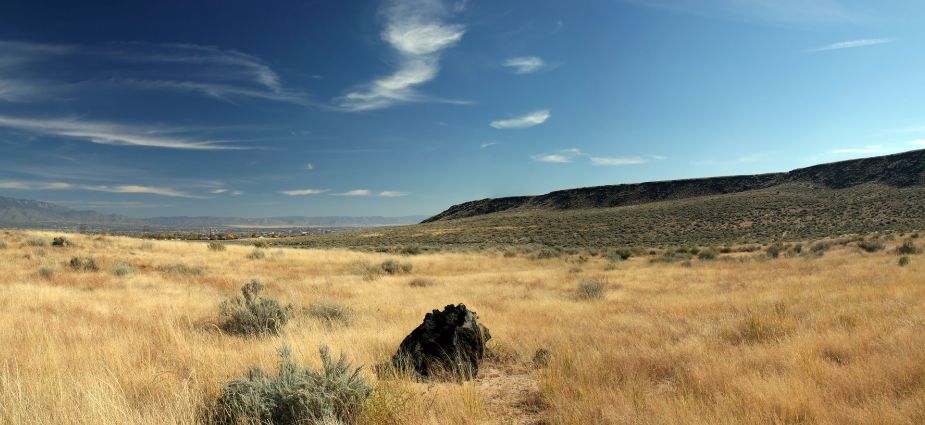 Bad Credit Title Loans In Farmington, NM
Did you know you can get a fast and easy title loan even with bad credit? Premier Title Loans specializes in helping people with bad credit get the financial help they need. We understand keeping your head above water can be challenging when things don't go as planned. Therefore, your credit score does not determine your initial approval or estimated loan amount. Instead, a loan underwriter approves you based on the vehicle's current resale value in New Mexico.
At Premier Title Loans, everyone deserves access to quick cash when an emergency arises. Most people applying with us have recent charge-offs or have missed payments on their credit card or other bills. That's why we offer competitive rates on bad credit title loans in Farmington, NM, so that you can immediately get the cash you need – no matter your current credit score.
Rates & Loan Amounts For A Title Loan In Farmington, NM
When you apply for an online title loan in Farmington, NM, with Premier Title Loans, you can expect competitive rates and flexible repayment terms. Your estimated loan amount will depend on your vehicle's Kelley Blue Book value and other factors such as age and mileage. The lenders we work with in San Juan county will offer you a loan that aligns with current state requirements and restrictions. That means your interest rate won't be higher than 36% for a loan between $2,501 and $10,000. Compare that rate to what you see in other states, and you'll realize what a good deal it is!
Are you looking for an amount that's over $10,000? In that case, we may still be able to help you, even though the APR will likely be higher than 36%. High value vehicles, semi trucks, and RV's can often qualify for these higher lending amounts, so contact us to see your vehicle's estimated title loan value in Farmington, NM.
How Does it Work When I Apply For A Title Loan Online In Farmington, NM
Applying for a title loan with Premier Title Loans is fast and easy. Start with our online loan calculator to estimate your title loan amount in minutes, then fill out the brief application form and submit it to one of our underwriters. Once approved, you'll receive an email or text message with additional instructions on how to complete the process. From there, you'll take your vehicle in for a quick inspection, where a loan officer will appraise it and verify the value. You can typically pull out 45-65% of the vehicle's equity, and Farmington's lending amount is around $3,000.
After the vehicle appraisal and inspection, you'll work with your lender to determine a funding amount and payment terms. This entire process will take about an hour, and you'll have the money in your bank account the same day. With Premier Title Loans, you don't have to worry about long waits or delays – we ensure you get the cash you need as quickly as possible!
Now that you know how easy it is to get instant cash title loans in Farmington, NM, all that's left to do is apply! Our experienced customer service team is here to help guide you through the different steps and answer any questions. So don't wait any longer – contact us today and get started on the path to financial freedom! Call us at 800-250-6279 to see your vehicle's value and start your online application!
Other Cities In New Mexico: